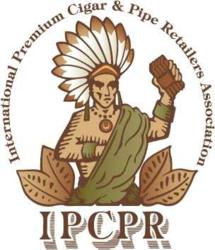 Welcome to our 2012 IPCPR Trade Show Preview. During the month of July, we will provide a preview into the cigar industry's biggest event – the 2012 IPCPR Trade Show that begins on August 2nd. We're committed to delivering comprehensive coverage to this event. Over the next few weeks, we'll provide some features of what to expect and not expect when the trade show begins. Today we open the series with a look at five boutique cigar companies to watch.
The definition of a boutique company can be sliced and diced many different ways. In the end, there is not a precise definition. Here is some criteria to consider. By no means will a boutique cigar brand satisfy all of this criteria, but these are some general guidelines I look at. This can probably be subject to a lengthy debate.
-The size of the company is relatively small
-The company does not own their own tobacco fields, and if they do, it is usually a small farm.
-The company does not own a factory, and if they do, it usually is a small factory.
-The company usually has under 5 brands.
-The company does not have a large production of cigars due to their size and/or tobacco limitations
-The company does not do their own blending.
-From a retail perspective, careful consideration of bringing in the line must be considered as usually something needs to come out of the humidor for the boutique to come in.
For our list, we did not include some popular names like Christian Eiroa, Eddie Ortega, Erik Espinosa, and Jon Huber. These were already established names who have "done it" at other companies before. We're looking for some of the lesser known names here
In recent shows, there has been a boutique that usually has been the "buzz" of the trade show. In this list, this is who to keep an eye on as to who might be the buzz of the trade show. These are listed in alphabetical order.
262 Cigars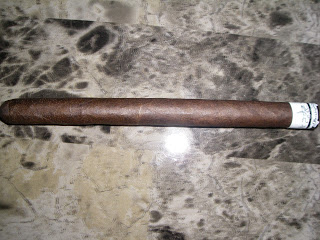 262 Paradigm Lancero – scored a 95
The 2012 IPCPR Trade Show marks the first appearance for 262 Cigars. This is a line that was started by Clint Aaron of Lynchburg, Virginia. 262 Cigars has developed a regional base in areas such as the Mid Atlantic, Kentucky, and Indiana. 262 has released three lines over the past two and half years – the Paradigm, the Ideology, and the limited release Manifesto. Recently, Aaron has said a fourth line, the Revere will make its debut at the show.
In addition to making cigars that have been well-received by consumers, there is an underlying theme with 262 Cigars. The name "262" is symbolic of February, 1962 – when Kennedy signed the embargo against Cuba. There is a story that Kennedy had his press secretary, Pierre Salinger secure him some Cuban cigar before signing the decree. There is a hypocrisy involved in these actions, and 262 Cigars looks at the on-going hypocrisy 50 years later especially in light of many government regulations in the cigar industry.
Outlook: 262 Cigars are known regionally and through online media. At IPCPR, the company will have a chance to establish themselves on a more nationwide level. Many retailers who have heard of 262 Cigars will now get an opportunity to meet Aaron and learn a little more. There will probably be many retailers who will discover 262 for the first time as well. For the folks well familiar with 262, all eyes will be on the Revere which will be unveiled at the show.
Emilio Cigars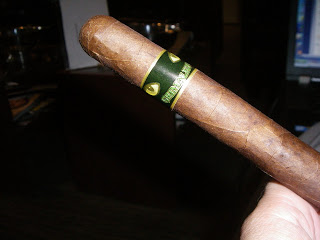 Emilo Grimalkin – soon to be rebranded Emilio La Musa
It is quite possible that by next year, we won't be calling Emilio Cigars a boutique anymore. They have already established more than five blends, but they have also been quietly building a good retailer base. They are building their own national sales force to support these efforts. 2012 will mark the first IPCPR for Emilio.
Brand developer, Gary Griffith perhaps has utilized online media to the extreme, and he's told me he expects this from the folks associated with his brand. No doubt if you are following cigars online, you've heard of Emilio. Griffith has collaborated with some leading blenders and factories in the industry to create his cigars. The cigars have been received very well. For 2011, we ranked two of the cigars in the Top 30 and one honorable mention.
Outlook: The interesting thing I see is whether Emilio Cigars can continue to extend beyond the social media circles and reach the "old school brick and mortars" who aren't online. To some extent from following their progress, they have already made some good progress in this area. No doubt word of mouth is out there with many of the old school brick and mortars, so they will be paying Griffith a visit. It is quite possible that by 2013, Emilio will reach that next level of boutique and be mainstay brand that is found in a lot of shops. Supply and demand will probably play into this, and knowing Griffith he won't sacrifice quality just to land his cigar somewhere.
Griffith will also be launching some new blends at the show, and that will help with his existing base.
Lou Rodriguez Cigars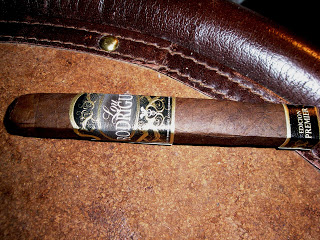 Lou Rodriguez Edicion Premier
Lou Rodriguez Cigars made an appearance at the 2011 IPCPR Trade Show. In the past twelve months, I do feel the momentum has picked up significantly. The owner Lou Rodriguez is a surgeon based in Greenville,
North Carolina. He is a passionate cigar enthusiast and he serves as
one of the Cigar Rights of America ambassadors for the State of North
Carolina.
I wrote the following in an article I authored for QC Exclusive on Lou Rodriguez Cigars:
Rodriguez can trace his roots back to Cuba where his father came from.
The brand was launched to honor his father. As a part of making his
cigars, Rodriguez uses the passionate and dedicated work ethic he
learned from his father. At the same time, the brand seeks to preserve a
lot of "old school" traditions associated with cigars, while providing a
unique flavor that is not your standard "cookie cutter cigar" line.
Rodriguez's line currently includes four blends, with a limited blend called the Lou Rodriguez MF (Mata Fina). He has plans to unveil a new cigar at the 2012 IPCPR.
Outlook: I believe word of mouth is out on Lou Rodriguez Cigars. He is already in 24 States from coast to coast, so the company has shed being a "regional cigar company". Like Emilio Cigars, I firmly believe that supply and demand will play a role into how many retailers Rodriguez can expand into. With enough word of mouth, more retailers are going to pay notice to Lou Rodriguez Cigars and see what the company has to offer.
Ocean State Cigars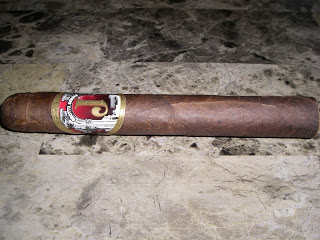 Ocean State's J. Grotto Series
Ocean State Cigars is not a new company and not new to the IPCPR. Ocean State Cigars was founded by Paul Joyal. Much of their tobacco has a significant proportion of Honduran tobacco in their blends. This is key because in my opinion, I felt Honduran tobacco made a nice renaissance in 2011. The company offers two blends, the J.Grotto, and the J.Grotto Reserve. There is also a new cigar called the J.Grotto Silk that will be launched at the trade show.
It's safe to say that Ocean State Cigars are mostly found in the New England States, however the company made a press release earlier this year announcing its national ad campaign. I've been impressed with the blends the company has released, and with more of a national focus, I think the company is poised for growth.
Outlook: While companies like 262 Cigars and Emilio Cigars are known in online media circles, Ocean State Cigars is still a quieter player on this front. However, the cigars have been very good and I think this could be the type of cigar that will impress a lot of people – thus, I feel Ocean State Cigars can be more of a player than in recent years.
RoMa Craft Tobac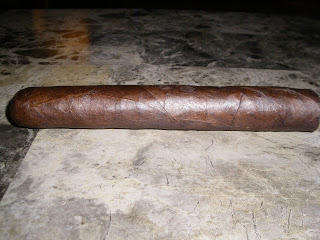 Adrian's CroMagnon Cranium
Earlier this year, RoMa Craft Tobac was launched as a collaboration between Michael Rosales and Skip Martin. This collaboration combined the operations of their two companies, Costa Rican Imports, LLC and Galveston Bay Tobacco, LLC. Two collborative efforts, the CroMagnon and Intemperance have garnered a lot of attention in the online community. So far, most of the distribution of the CroMagnon and Intemperance has been sold through Martin's online Hava Cigar Shop. I've also read that part of the mission of the company has been to build their brick and mortar distribution. It is also worth noting that RoMa Craft Tobac owns their own factory.
I would anticipate the goal at the trade show would be to begin to continue to build the channels into the brick and mortar segment. Given the popularity of the blends in the online community, this would be a natural progression.
Outlook: Martin has established a popular presence in online media, so his brands are becoming well known in those circles. Like companies like Emilio, I believe it will be key to penetrate some of the old school brick and mortars. I do believe the cigars have now built up a good word of mouth where they will see a lot of activity at their booth. Like many of the other boutiques, supply and demand will play into the equation.