From the brand that was launched in Nashville and marches to the beat of its own drum comes CAO Concert, a new collection that celebrates CAO's ties to music and harnesses the legendary energy of Music City.
"CAO Concert was inspired by the brand's roots in Nashville," commented Ed McKenna, CAO's senior brand manager. "When listening to music at a concert, or even in your own backyard, it's a great time to sit back, enjoy a great cigar, and enjoy the people you're with. That's what Concert is about."
The four-cigar collection is firmly planted in the full-medium-bodied range, with great harmony of flavor among the tobaccos. CAO's Rick Rodriguez created the blend which features a special combination of four different Nicaraguan and Honduran fillers, not previously used in any other General Cigar offering. Wrapped with a lustrous Ecuadoran Habano Rosado and bound with CT Broadleaf, CAO Concert begins with a kick of pepper, mellows with hints of subtle sweetness and comes to a full-flavored finish.
The quartet of new frontmarks will debut at IPCPR and will be available at retail beginning in mid-September. A rarity in the premium cigar category, each Concert cigar will have the same length of 5.5". Rick Rodriguez explained, "With Concert, I wanted to bring out a new cigar that has really consistent flavor and body across all of the frontmarks. I believe this particular length works perfectly to maximize the flavor of both larger and smaller ring gauges."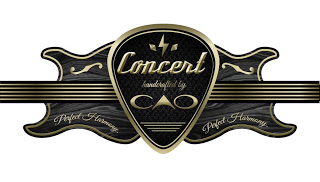 CAO Concert features these frontmarks: Amp (5 ½" x 46, SRP per cigar is $5.75) Solo (5 ½" x 50, SRP per cigar is $6.25); Roadie (5 ½" x 54, SRP per cigar is $6.75) and Stage (5 ½" x 60, SRP per cigar is $7.50).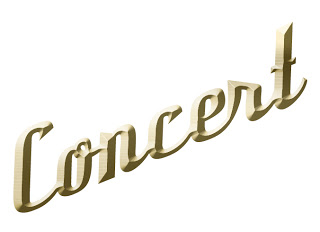 True to CAO's tradition of exciting and unexpected packaging, CAO Concert is presented in an innovative box inspired by a classic Marshall amp, with band art that showcases a guitar pick and Fender-style guitars.
Following its special sneak preview at the CMA Music Festival last month, CAO Concert will be sampled at cigar-friendly live music venues and music-themed events across the country. A schedule of events will be announced in the coming weeks and will be posted on the CAO website at www.caocigars.com.
Ed McKenna promised, "We are going to make an announcement about a very exciting CAO promotion in the coming weeks, so CAO fans should also be on the lookout for that."
About CAO Cigars
CAO cigars are produced by General Cigar Co. Inc., a division of Scandinavian Tobacco Group, which manufactures and markets handcrafted cigars for the premium market. Committed to delivering cigars of the finest quality, General Cigar's skilled artisans produce Macanudo®, Cohiba®, La Gloria Cubana, Punch®, CAO, Partagas®, Hoyo de Monterrey®, Excalibur® and several other leading premium brands in the company's Dominican, Honduran and Nicaraguan factories. In addition, the company cultivates proprietary tobacco which is used exclusively in its blends. General Cigar also operates Club Macanudo®, a cigar bar in New York City. Based in Richmond, VA, General Cigar sells through tobacconists nationwide and also exports select products to 62 countries. For more information, please visit www.cigarworld.com.
® CAO, Macanudo, Cohiba, Partagas, Hoyo de Monterrey, Excalibur, La Gloria Cubana and Club Macanudo are registered trademarks of General Cigar Co. Inc
Source:
This press release was sent from Geneal Cigar Company. Cigar Coop will post press releases as a free service to all
cigar companies and organizations that choose to send Cigar Coop press
releases.