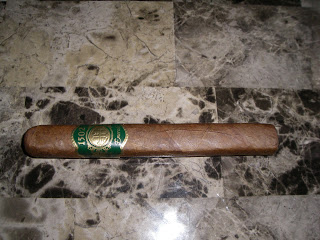 Enrique Sanchez Icaza, owner of Global Premium Cigars, makers of 1502 Cigars manufactured in Esteli, Nicaragua, and Gary Griffith, owner of Emilio Cigars, announced today that they have entered into a distribution agreement. Under this arrangement Emilio Cigars sales staff will bring the 1502 cigars to market, while Sanchez Icaza will continue to focus on manufacturing and product development along with retailer support and education about the brand. Sanchez Icaza will continue to handle sales in the state of Florida as well. The cigars will be warehoused and shipped from the Emilio Cigars facility in Vineland, NJ.
"I am delighted to be able to help another boutique manufacturer benefit from our existing shipping and billing facilities, and even more happy that we were able to make this arrangement with a dear friend" said Griffith.
Sanchez Icaza added: "I am very proud and honored to have Gary carry our 1502 Cigars. He is a true friend, great entrepreneur and a great cigar guru. I am sure our business relationship will be very successful!"
Product should arrive at the Emilio Cigars warehouse within a week, and begin shipping immediately thereafter.
Source: The news release above was sent from Gary Griffith
of Emilio Cigars. Cigar Coop prints press releases as a free service
to all cigar companies.