Assessment Updates will be posted on this web-site to: 1) Assess "pre-review" cigars that were not given a rating or score (typically pre-release cigars); 2) Provide numeric ratings to cigars previously assessed prior to the implementation of the numeric scoring system; 3) Provide a re-assessment and re-score of a previously assessed/score cigars. Today, we provide an assessment rating and score to the 262 Revere. This was a cigar we were fortunate enough to smoke a pre-release sample of back in October, 2012.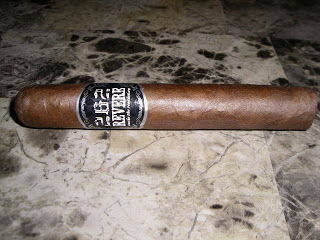 262 Revere
The 262 Revere marks the fourth blend to be released by Clint Aaron's 262 Cigars' company. The Revere is significant because it marks the first Nicaraguan puro that has been released by 262. The Revere made its debut at the 2012 IPCPR, and began making its way to retailers in October 2012.
The 262 Revere leverages tobaccos from some of Nicaragua's most famous tobacco regions. The wrapper comes from Jalapa, the double binder comes from Jalapa and Esteli, while the fillers are from Jalapa, Esteli, and Condega. For the initial roll-out, Aaron has opted to with a Corona, Robusto, and a box-press Toro. For this assessment update, I smoke the Robusto – the same size that I evaluated during our pre-review of this cigar.
My experience with the product that made it to the retailers shelves reflects very closely what the pre-release sample smoked tasted like. The 262 yields a highly complex flavor profile. It provides notes of pepper, coffee, cream, natural tobacco, wood, and citrus. The Revere doesn't try to re-invent what a good Nicaraguan puro should taste like, it just delivers a cigar with great flavor. The flavor notes are medium to full-bodied and this is perfectly balanced by its medium to full strength.
The construction is outstanding on the Revere. This is reflected in the burn and draw of this cigar. Both attributes still score highly on our rating scale.
262 has produced some excellent cigars. When I smoked the pre-release I called the Revere "the finest 262 release to date". I stand by that comment.
Click here for our detailed pre-review of the 262 Revere.
Assessment: Memorable
Score: 93