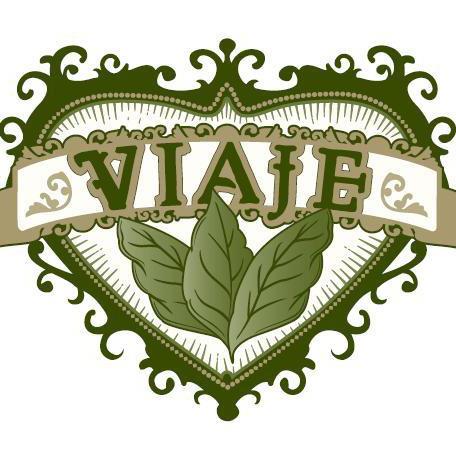 Viaje Cigars announced two blends being released as a part of their annual Holiday Blend series.   The announcement was made on both Viaje Cigars' and Viaje president Andre Farkas' Facebook page.
The Viaje Holiday Blend Candy Cane 2012 is significant because it is a barber-pole entry.  This marks Viaje's first foray into the world of barber-pole cigars.   The other is a traditional Holiday Blend release – resembling the previous releases over the past three years.   No blend specifics or vitola sizes have been released at this time.
In regards to the Viaje Holiday Blend Candy Cane,  Farkas said on Facebook, "A few years back we started planning for Candy Cane's release. Delay after delay killed the project last year. After numerous setbacks, Im happy to say it has finally arrived. Candy Cane is coming along with Holiday Blend 2012. Happy Holidays!"
It was at the 2012 IPCPR Trade Show during our interview with Farkas where he confirmed that there would be a Holiday Blend and a Holiday Blend Candy Cane.  When we asked Farkas about a potential barber-pole, he chose not to comment either way.
We are predicting the 2013 cigar year to be a renaissance in barber-pole cigars.   In addition to the Viaje's Candy Cane release, barber-pole cigars are also planned by 7-20-4, Asylum, and La Flor Dominicana.