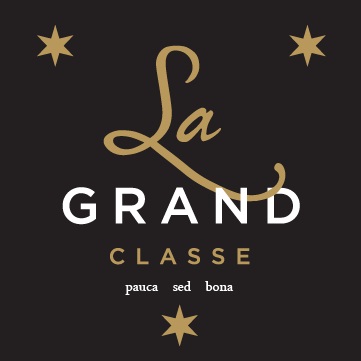 Illusione Cigars' founder Dion Giolito has launched a new line of cigars called La Grand Classe. This will be a retail exclusive line of cigars that will be sold at F U M A R E cigars.  This is the Reno, Nevada based retail shop that is owned by Giolito.
The line is being positioned completeluy separate from Giolito's Illusione company.  According to the F U M A R E web-site, here is the positioning of the La Grand Classe as quoted by Giolito:
"Many unique tobaccos can be sourced. Some yields can produce cigars in the millions, whereas some of the most desirous, exquisite and flavorful tobaccos sourced can only produce just a handful of cigars."            
La Grand Classe is being positioned as a small batch, limited production series leveraging rare tobaccos.  It is inferred that different blends will make up the different batches released.
The first series will be a maduro in a robusto vitola.  There are only 470 boxes of 25 (11,470 cigars) that have been produced.  Information is on the web-site on how to get on the pre-order list.
Blend Profile
For the first La Grande Classe, Giolito uses a San Andres maduro wrapper.  Giolito has been known to use San Andres grown tobacco on his Illusione Maduro cigars.
Wrapper; San Andres Sun Grown Maduro (Mexico)
Binder: Nicaraguan
Filler: Nicaraguan
Vitolas Available
At this time the La Grande Classe is being offered in a 5 1/2 x 52 robusto.