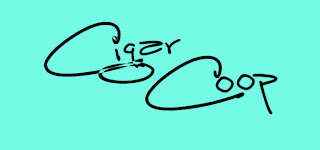 First and foremost, I would like to thank all of our readers for the kind words and feedback in regards to our 2012 Epic Encounters Series – the 2012 Cigar of the Year countdown. I greatly appreciate it and look forward to 2013. I was surprised that other media outlets picked up on the series. Perhaps the most interesting piece of feedback came from the Cigar Authority radio show. We were honored that they chose to read our top ten on the air. While they were not in agreement with many of our selections, I felt the subject matter they brought up was thought-provoking. I would like to recap a bit of it, and then provide some of my own response on this segment.
The segment we were featured on was revolving around Cigar Aficionado's Cigar of the Year selections. After the Cigar Aficionado segment, they looked at what some of the online media was saying. One theme that came up over and over again was whether limited edition cigars belong on a Cigar of the Year list. It turns out that our top five (and seven of our top ten) were all limited edition/small batch cigars. The hosts were rather critical we chose limited editions to be a part of this list.
There are several points I have to respond to this.
1. There is no right or wrong list here. I find the Cigar of the Year lists to be an exciting and dynamic time for the cigar industry. It stimulates excellent conversation. In the past I've been critical of other lists too, but in the past couple of years, I find the differences to be a huge benefit to our industry. I personally disagreed with the approach they took of critiquing the various lists, but I also respect them for saying what was on their mind.
2. From my personal point of view, limited edition/small batch cigars are here to stay. It is an integral part of the industry. The idea of retail-exclusive and regional releases are probably also not going away any time soon. There is no doubt it has created an incredible excitement in the industry. I ask the question, without these cigars, would the same excitement exist in the industry?
3. To ignore a limited edition/small batch cigar just because it is that is doing an injustice to the industry. There are some exciting tobacco blends being created here. To us, a Cigar of the Year should be the best cigar blend that came out in 2012. The production numbers, availability, and the price do not factor into that.
I looked at the comments made by the hosts, and I see a positive. One thing that we didn't do clearly is articulate the Cigar Coop vision for what comprises a "Cigar of the Year". To us, it shouldn't exclude things (We do exclude Cubans, and that is because we feel a cigar that cannot legally be smoked in the United States should not be considered.) As we said above, our vision was to find our best cigar blend we smoked in 2012. Is our way the right way to do things? We feel it is. Is anyone else wrong to do it differently? Absolutely not.