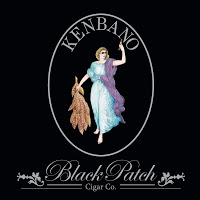 March 10, 2013. The Black Patch Cigar Company, located in Pikeville, Kentucky, recently released a cigar with a proprietary Habano seed grown in the fertile soils of Western Kentucky. This new cigar, appropriately called, Black Patch Kenbano, was first released in September-October of 2012 and is currently shipping nationwide. Only two sizes of this special edition cigar will be released: a 5 x 50 Robusto and a 6 x 54 Gran Toro.
Kenbano is the name of the proprietary tobacco that is grown in the Black Patch region of Logan County, KY. It should come as no surprise that great cigar tobacco can come from this soil; the first strains of tobacco indigenous to North America were a broadleaf variety and Western Kentucky has been growing broadleaf and other tobaccos for over 150 years. But growing Cuban seed (i.e., Habano) tobacco is something quite new.
"The emotions of finally seeing something like the Kenbano become tangible was almost anti-climatic," said Eric McAnallen, owner of the Black Patch Cigar Company. "In 1998, when I first dreamed of growing great cigar tobacco in my part of the world, I expected it to happen overnight… Was I ever wrong! The passage of time tends to erode any unrealistic expectations."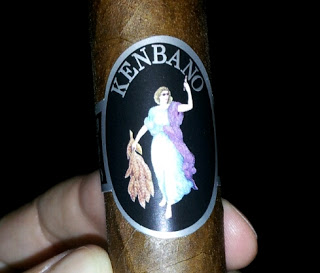 After curing, McAnallen's Black Patch raised tobacco is shipped to the Dominican Republic, where it is fermented, aged, and eventually blended and rolled into cigars at the farms and factories of Jorge F. Carbonell. "I was given such great advice and guidance from the 100 year established Carbonell Tobacos family who instilled in me from the beginning that it would take passion, persistence, and time before my dream would come to fruition."
"My goal was to create an aroma and taste that is infinite and unique," said McAnallen. "I believe the Kenbano will elicit memories of yesteryear and entice the senses of all seasoned cigar smokers."
Cigar Details:
Origin: Dominican Republic
Wrapper: Dominican Havana Vuelta Abajo
Binder: Dominican Criollo 98
Filler: USA/Kentucky Kenbano 2007, Dominican Piloto Cubano Ligero, Dominican Criollo 98 Bonao
Source:
This press release was sent to Cigar Coop by Black Patch Cigars. . Cigar
Coop will post information as a free service to all cigar companies
that choose to send Cigar Coop press releases.