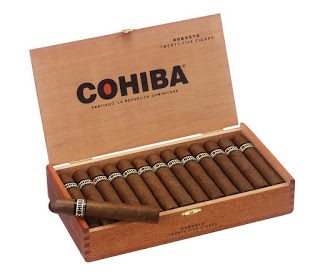 Richmond,
VA–General Cigar was recently vindicated by the courts again in the
nearly 16 year old legal battle waged by Cubatabaco to determine
rightful ownership of the Cohiba® trademark in the United States.
After losing its legal battle in the Second Circuit, Cubatabaco
continued to exhaust all available legal channels by bringing this
matter before the United States Trademark Trial and Appeal Board
("TTAB").
The
TTAB granted General Cigar's motion for summary judgment, and
dismissed with prejudice Cubatabaco's petition to cancel General
Cigar's Cohiba registrations. The TTAB ruled that because the
federal courts have held that Cubatabaco may not sell Cohiba cigars
in the U.S. or acquire any interest in the Cohiba mark, Cubatabaco
lacks any property interest in the Cohiba mark. Cubatabaco therefore
has no standing to challenge General Cigar's registrations of the
Cohiba mark.
General
Cigar's President Dan Carr said, "This ruling once again affirms
what we have believed all along: That Cubatabaco has no merit in
challenging General Cigar's ownership of the Cohiba trademark in
the United States."
General Cigar received its first registration of the Cohiba trademark in the U.S. in 1981, and again in 1992. The company has sold its Dominican Cohiba cigar in the U.S. since the early 1980s.
About
Cohiba Cigars
True
cigar connoisseurs recognize Dominican Cohiba cigars as one of the
finest brands available in the U.S. market. Critically acclaimed for
their meticulous construction and refined taste, the core brand of
Cohiba cigars is complemented by these premium collections: Cohiba
Black, Cohiba XV, Cohiba Puro Dominicana and Cohiba Edicion
Diamante.
®
Cohiba is a registered trademark of General Cigar Company
Source: This press release was sent to Cigar Coop by General Cigar Company. Cigar Coop will post information as a free service to all cigar companies that choose to send Cigar Coop press releases.