In 2011, we introduced our own concept of a cigar draft. The idea was to take a look at new cigars in the pipeline and see which ones we would reach for first. This has evolved into a way for us to look at 20 cigars to look most forward to.
We integrate a lot of variables into our selections: the reputation of the company/blender, what is known about the blend, how much hype surrounds the cigar, and just some intangibles.
The following are the criteria we use for the Cigar Draft:
1) The cigar cannot be released already (for sale) to retailers or released in limited quantities
2) Only new blends are considered for the draft. Line extensions or re-branded blends are not eligible.
3) Cigars targeted from now until Thanksgiving 2012 are considered (the end of the cigar year for Cigar Coop). If it is known the release is past Thanksgiving, it is not eligible for selection.
4) Certain annual release cigars that are consistently released were considered.
5) If a sample of an upcoming release has been received and/or smoked by Cigar Coop, it is not eligible. In other words, our selections are on blind faith based on information we know about the cigar and the brand.
6) Retail-exclusive cigars are not considered.
1. DPG (Don Pepin Garcia) 10th Annivesary Limited Edition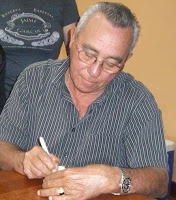 There is no question that this is one of the most anticipated cigars of 2013. We've been hearing about this cigar for quite a while. In fact, it was back in December where some initial details came out about this cigar. However, we do know that when it has come to the My Father and Jaime Garcia Limited Editions, these have been nothing short of outstanding. With 2013 being Don Pepin Garcia's ten year anniversary, we have every reason to believe this will be his masterpiece.
The one constant of the Limited Editions by the Garcias have been the top grade wrapper. We expect the 2009 wrapper to be nothing short of stunning.
Back in December, we heard 2,000 boxes of 14. Like many of the other Garcia family limited editions, they could go quickly.
Overall, this was a very easy choice for our #1 overall pick for 2013.
2. La Palina Mr. Sam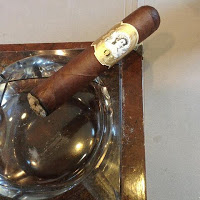 In 2011, we selected the La Palina El Diario with our 19th pick. In 2012, we selected the La Palina Goldie with our 8th pick. Both cigars went on to win our 2011 and 2012 Cigar of the Year honors respectively. With the La Palina Mr. Sam, we know very little about this cigar. It does appear to be a short robusto, and we was something in the works for 2013.
The Mr. Sam is no doubt a tribute to Samuel Paley, the grandfather of current company president Bill Paley. Samuel Paley founded the La Palina brand, and when he retired – so was the name. That is until, Bill Paley resurrected the brand in 2010.
Recently, we were able to catch a preview of a prototype of this cigar. If this one smokes as good as it looks, this is going to be another winner. It's worthy of a #2 pick.
3. Davidoff Nicaragua
This one is big news – and it marks a major change in which we have viewed one of the major players in the tobacco industry. The Davidoff Nicaragua marks the first all-Nicaraguan cigar by Davidoff. It was earlier this year that word began to surface about this particular project.
No doubt if you follow the cigar industry, you know Nicaraguan tobacco is red-hot. At the same time, everyone knows Davidoff for their quality.
The Davidoff Nicaragua will use a 10 year old Havana Seed wrapper and will be launched in three sizes: Short Corona: 3 3/4 x 46; Robusto: 5 x 50; and Toro: 5 1/2 x 50.
Like most Davidoff cigars, this one will be produced at the Davidoff factory under the supervision of Henke Kelner.
The project intrigues us enough to go with one of our high draft picks for this one.
4. Tatuaje Monster Series No. 6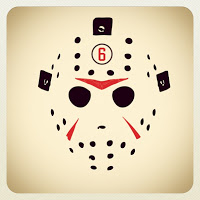 The sixth installment of the Tatuaje Monster Series will be the No. 6. It won't have a specific monster name, but it's pretty much confirmed this will be based on the Jason Voorhees character from Friday the 13th.
This is a cigar we know very little about, but we do know about the reputation of the Monsters Series and they done very well with consumers. The Tatuaje Wolfman was our #11 Cigar for 2011 whiel the Tatuaje Mummy was our #10 Cigar for 2012.
We don't know about the blend or size, but it is perhaps the artesian aspects that are going to be most interesting. Pete Johnson has put shagged foots to resemble Wolfman and square-pressed to resemble Frankenstein. What will he do tto the No. 6 to resemble the the hockey-masked character? In any case, this was an easy #4 choice.
5. My Uzi Weighs a Ton Kentucky Fire Cured (MUWAT KFC)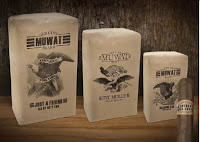 This one gets the nod for innovation. This was the second cigar that was announced in 2013 to make use of fire-cured tobacco. Drew Estate made the decision to integrate this into its My Uzi Weighs a Ton (MUWAT) brand. This joined Sam Leccia's Black project as two releases using fire cured tobacco, but it is the only one that has been announced to use a fire cured wrapper.
Drew Estate issued a very informative press release that discussed the background of the project. In the press release, Jonathan Drew described the flavor as being "Easily compared to the smokey taste attributed to a peaty scotch, the KFC picks up nuances of the roasted hickory, oak or maple wood that makes you say 'Damn, that's tasty'"
There were three sizes announced for this line – 6 x 52 "Just a Friend", 5 x 56 "Fat Molly" and a 4 x 46 "Chunky".
We could be seeing the beginning of the Fire Cured revolution, and this one will be right in the forefront. This made the MUWAT Kentucky Fire Cured a worthy top five pick.
6. E.P. Carrillo Perez-Carrillo

E.P. Carrillo cigars have consistently scored well. In 2012, the company won our inaugural Manufacturer of the Year award for having the highest scored cigars for the year on our web-site. It was earlier this year where we got word of a new project called Perez-Carrillo.
We don't know much about the Perez-Carrillo, but we do know the mind of blender Ernesto Perez-Carrillo is behind this. Given the company's reputation, this was good enough for us to make a draft pick here.
2013 has already gotten off to a banner year as the retail-exclusive Medalla D'Oro and E.P. Carrillo Short Run 2013 are both contenders for 2013 Cigar of the Year in our book.
7. Leccia Black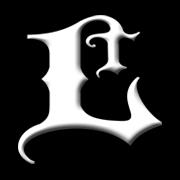 The press release said it all – Sam Leccia is back. Leccia's comeback was enough to garner excitement, but it is perhaps the release of the Leccia Black that really has folks excited. This was the first of the Fire Cured tobacco releases announced for 2013.
The Leccia Black is one of two blends that are a part of Sam Leccia's Black and White line. The Leccia Black is made in the Dominican Republic. For Leccia Black, a Fire Cured leaf called "Dark Fire" is put into the filler that also has Nicaraguan and Dominican lagers and Brazilian Viso. It uses a Nicaraguan Rosado binder and is wrapped with a Habano wrapper. There were four sizes announced: 4 x 46; 5 x 52; 6 x 50 and 6 x 60.
The excitement of Leccia's comeback combined with a most intriguing blend are enough to warrant a high draft pick here.
8. Emilio Draig Cayuquero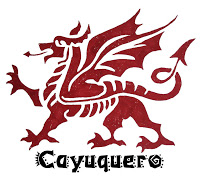 In 2012 Emilio Cigars announced the Draig series and launched their first blend, the Draig K. The original plan was to use a different factory and different blend for each release. The cigars are intended to be produced in small batches and made available in limited releases. The Draig K was our #15 Cigar of the Year, but it proved to be a gamechanger with its use of the Colombian Cubanito Maduro wrapper. Earlier this year, brand developer Gary Griffith announced the second Draig cigar – the Draig Cayuquero.
We don't know much about the Cayuquero other Griffith is working with Noel Rojas' factory. Rojas makes Guayacan Cigars – which are distributed by Emilio.
Griffith is a master at intrigue and unpredictability. More importantly, he has proven to be a masteer when it comes to making a cigar. Given this track record, and the fact that the first Draig was a game-changer, we use our #8 pick here.
9. Emilio Carpe Noctem
This is another creation from Gary Griffith and Emilio Cigars. This cigar is planned to be the fourth collaboration with Griffith and A.J. Fernandez. Fernandez has already worked with Emilio on the AF Series (Emilio AF1, Emilio AF2, Emilio AF Suave). These have been three solid releases (including the AF2 placing #21 on our 2011 Cigar of the Year countdown). This gives us every reason that Carpe Noctem will be another winner.
Last year Griffith described this as an "incredibly dark, strong, and spicy cigar". He had mentioned the blend would feature a broadleaf maduro wrapper and "plenty of Esteli ligero in the filler". Three sizes were announced last year.

The name "Carpe Noctem" translates to "seize the night".
10. Room 101 Master Collection 2
We broke the story of the Room 101 Master Collection back in February. The Master Collection is intended to be a one time limited edition series. There will be two different blends (and separate releases) making up the series – the Room 101 Master Collection 1 and Room 101 Master Collection 2. We had an opportunity to smoke a pre-release Room 101 Master Collection 1 (thus making it ineligible for the draft). Our positive reaction to that cigar was enough to get us excited about the Master Collection 2.
We were told that there would also be some innovative packaging to go along with the Room 101 Master Collection.
With Matt Booth and Room 101 being on quite a roll with some solid releases over the past 18 months, plus our initial feedback on the Master Collection 1, we reach for the Master Collection 2 with our tenth pick.
11. La Flor Dominicana TAA Exclusive Double Press Maduro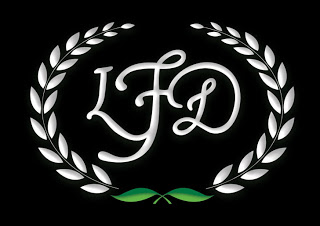 The La Flor Domincana TAA Exclusive Double Press Maduro is one of several exclusive exclusive cigars that will be sold by Tobacconist Association of America (TAA) retailers. It is being targeted for a May release.
The Double Press Maduro is a variation of the original La Flor Dominicana Double Press. Like the original Double Press, it features the same Dominicana binder and filler, but utilizes a Connecticut Broadleaf Maduro wrapper instead of the Ecuadorian Habano wrapper.
The cigar will be in the same 6 x 52 box-press shape as the original Double Press.
La Flor Dominicana has been another company that has been on a roll in the last year. Given the roots of the Double Press Maduro and the fact that LFD has had some momentum, we select this at #11.
12. Emilio Mia Dora
Emilio Cigars becomes the only company with three picks in the 2013 Cigar Draft. The Mia Dora is described by brand developer, Gary Griffith as cigar he "dedicated to the beautiful woman I love".
The Mia Dora is another collaboration with A.J, Fernandez. We do know the cigar will feature a Habano Rosado wrapper with Nicaraguan binder and filler.
It sounds like a broken record, but given the track record of the Griffith-Fernandez collaboration, this made selecting the Mia Dora very easily in our 2013 Cigar Draft.
13. L'Atelier Maduro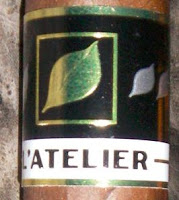 In 2012, L'Atelier Imports was launched. This was a separate company spearheaded by Pete Johnson, K.C. Johnson, Casper Johnson, and Dan Welch. The name L'Atelier means "workshop" and the separate company provided Pete Johnson an avenue for some experimentation. The core L'Atelier series was released last year. For 2013, L'Atelier is planning a L'Atelier Maduro blend to go alongside the original line.
Details of the blend have not been disclosed. We have heard reports of a 44 and 56 ring gauge in the line.
The original L'Atelier line was one that we have found to get better over time. Given the good work these guys have done, and knowing this group as a knack for experimentation, we select this with our 13th pick.
14. Viaje Zombie Super Shot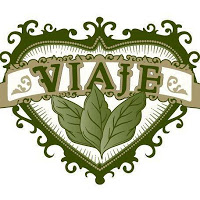 The Zombie Super Shot was recently announced as the third blend in Viaje's Super Shot line. The name for the Super Shot comes from brand founder, Andre Farkas and his interest in clay shooting. Farkas was hoping to create a short smoke while taking a break in between shooting. The cigars are literally modeled to resemble a shotgun shell – complete with names 10 gauge and 12 gauge. In 2011, the original Viaje Super Shot was released with a Criollo wrapper. In 2012, the Criollo Super Shot made a return along with a Viaje Super Shot Corojo counterpart. It is perhaps the Zombie Super Shot that could be the most intriguing.
The Zombie Super Shot is based off Viaje's Zombie blend. Among Viaje enthusiasts this has been a most sought after cigar because it has only gone to a handful of retailers and has only been made for events. While it might not be exactly the Zombie blend, it does introduce this Nicaraguan puro blend to a larger base of cigar enthusiasts. The fact that it also features a Criollo wrapper is also a positive because that was our preferred wrapper for the Super Shot.
Combining a blend based off the Zombie blend, and releasing another Super Shot vitola is enough to warrant our picking the Viaje Zombie Super Shot at #14.
15. Lou Rodriguez La Mano Negra
This might be a surprise pick, but if you have tried Lou Rodriguez Cigars, you would understand why this is a first round pick. Lou Rodriguez is actually a surgeon based in Greenville, North Carolina. He is a passionate cigar enthusiast and he serves as one of the Cigar Rights of America ambassadors for the State of North Carolina. His cigar line was launched a couple of years ago, and these cigars have consistently scored highly on our web-site. The company is a true vertically integrated company – leveraging their own tobacco farms, making cigars in their own factory, and handling their own distribution. The cigars make a lot of use of Nicaraguan fillers.
While we don't know a lot about the Negra, we do know this is a project that the company has had in the works for some time. The company did post a sneak preview of the packaging a few weeks ago.
For our #15 pick, we go to the quality and reputation of this line and select the La Mano Negra.

16. Avo Movement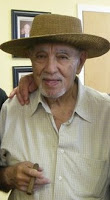 Another cigar that is being released for the TAA will be a cigar from the Avo brand under Davidoff. This cigar is being termed the Avo Movement and is scheduled for a Fall release.
There have not been any details around the Avo Movement release in terms of blend or sizes. We do know one particular factor, the Avo Movement will be in a box-press shape. This is the first time a cigar under the Avo brand will be in a box-press.
Avo Cigars have also consistently scored well on our web-site. Combine that with the fact this is the brand's first box-press, and we have opted to take this cigar as the #16 cigar overall.
17. CAO Hurricane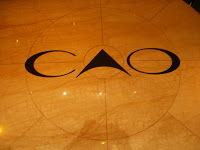 It was about a year ago, where CAO Cigars ran their Last Stick Standing Contest. Cigar enthusiasts would be given an opportunity to smoke three distinct blends "C", "A", and "O" and vote for their favorite. The "O" blend turned out to be the winner declared by the voting. It was reported by the Stogie Guys that this blend would be tweaked and would become the CAO Hurricane.
CAO has been a hot-bed of activity over the past few months. Recently the brand has released the trapezoid-shaped Left Coast and Right Coast. A new modified version of the Brazilia, the CAO Brazilia Carnivale has been released. In addition, the event only CAO Mochado cigars have been making their way around the country.
Overall, the excitement with the CAO brand, plus the promise of the "O" blend lead us to select the CAO Hurricane at #17.
18. Asylum Straight Jacket
There is no question, Asylum Cigars has come on like a fire storm over the past 9 months. Not only have they been producing exciting cigars with three exciting core lines (Asylum, Asylum Schizo, and Asylum 13), but they have also done some very out of the box things. This includes a 7 x 70 candela/maduro barber-pole called the Ogre – and a 6 x 80 vitola in the Asylum 13. Now comes word of the Asylum Straight Jacket.
We do know that the Asylum Straight Jacket is a planned limited release. We have heard this is another "full" blend from Asylum. Again, if we look at the track record over the past few months, the Staight Jacket garners being a pick in the draft.
19. Primer Mundo Costa Fuerte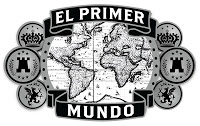 We've talked about Sean Williams and Primer Mundo Cigars many times on this web-site. We feel Williams has been one of the rising stars in the cigar industry. The 2012 releases of the limited edition Clase Reserva (our #18 Cigar for 2012) and the core line La Hemandad have solidified that statement. Williams has been working with some of the best factories int he world, and each of his blends are unique in terms of what they deliver. Now Williams is preparing for a strong 2013 with the Costa Fuerte. Initial details of this release were broken by Stogie Review this past January.
For La Hermandad, Williams collaborated with Abe Flores at his PDR Cigars factory to make this cigar. As reported by Stogie Review, the Costa Fuerte will also be made at this factory.
The blend feature has a Brazilian Bahia wrapper, a Dominican binder, and filler from the Dominican Republic and Nicaragua – staples of the PDR Cigars' factory.
Based on an intriguing blend – and the momentum of Primer Mundo Cigars, we select the Costa Fuerte as our #19 pick.
20. Crowned Heads J.D. Howard Reserve
No question, Crowned Heads has produced some popular cigars over the past 18 months. Earlier this year, the company announced their third line, the J.D. Howard Reserve.
J.D. Howard was an alias name by American Outlaw Jesse James. There was a period of time where James lived in Nashville, Tennessee (city where Crowned Heads is headquarted). During that period of time he took on the name J.D. Howard.
Given that Ernesto Perez-Carrillo is the blender behind the cigars, it immediately puts this on our radar. However, it is the blend that is most intriguing: Brazilian Arapiraca wrapper, Ecuadorian Sumatra binder, and Nicaraguan fillers. It is perhaps the use of the Arapiraca wrapper that has us most intrigued. Therfore, we select with our final pick – the J.D. Howard Reserve.
There are other releases we smoked that are being released, however these smokes do not qualify. We still want to give special mention to the Room 101 Master Collection 1, Recluse Draconian, and an unnamed release by Gurkha as cigars to watch in 2013.