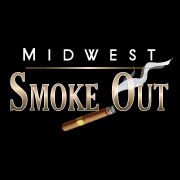 Midwest
Smoke Out offers night of luxury
Premium cigars and a variety of other luxuries will be in abundance at the Midwest Smoke Out on April 25, from 5 to 10 p.m.
Tickets are still available for the event, which is among the biggest and best cigar shows in the U.S. It will take place at The Venue, inside Horseshoe Casino in Hammond.
"People travel from all over the world to attend this event," said Andrea Pearman, the organizer for Midwest Smoke Out. "We expect nearly every state to be represented, along with at least four foreign countries.
Premium tickets to the event cost $150 and include 14 of the world's finest cigars, premium tastings of first-class wine, beer and spirits, gourmet food, live entertainment, and a few surprises along the way. Those who attend will also have the chance to meet legends from the cigar industry such as Carlito Fuentes, Tony Gomez, Lou Rodriguez, Victor Vitale and Clay Roberts.
Pearman added that the Midwest Smoke Out is not just for smokers. People who do not smoke, but still want to attend the event to get in on fun, can purchase a $95 ticket that does not include the 14 premium cigars.
Pearman explained that since the event began, in 2010, people have marked their calendars every year and look forward to enjoying a night of leisure and relaxation.
"When you walk into the Midwest Smoke Out, you know that you are attending a lavish affair," she said. "The sweet smell of cigar smoke hangs in the air, live music plays in the background, and friends are sharing laughs while enjoying top-shelf drinks. This is a place where people are encouraged to relax. It is a time to unwind, forget the stress of daily life, and just have fun."
Tickets for Midwest Smoke Out can be purchased online at www.MidwestSmokeOut.com, or over the phone by calling 219-226-0300.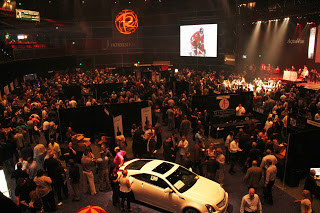 About
Midwest Smoke Out
Midwest Smoke Out was launched in 2010 due to a need in the Chicago area for an event that allowed cigar lovers to light up and mingle. People are able to enjoy premium cigars from some of the best manufacturers in the world, along with tastings of fine wine, spirits, craft beer and gourmet food. The event also features live music, luxury cars and a variety of surprises along the way.
Source: This press release was sent by Diversified Marketing Strategies. Cigar Coop will post press releases as a service to all cigar companies who choose to send Cigar Coop press releases.