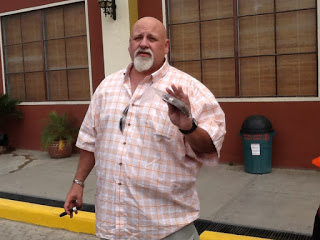 Drew Estate CEO Steve Saka
(Cigar Coop Photo)
Nica Rustica is a new line that is currently being planned by Drew Estate. In the 3/2/13 edition of our Cigar Week Wrap, we noted an interview Drew Estate CEO Steve Saka did in which he discussed the project. Recently, we caught up with Saka at the La Gran Fabrica Drew Estate in Esteli, Nicaragua where he shared some more insights into this project.
First up, the name Nica Rustica comes from a tobacco that is utilized in the blend. As Saka explains that the blend utilizes a Nicaraguan grown strain out of the Rustica family. The Rustica (or Nicotaina Rustica) is considered one of the most potent tobaccos in the world as it has a higher concentration of nicotine. It is a hybrid seed that has its origins back to South America by the Native Americas prior to Columbus.
Saka describes the Nica Rustica blend as a "rough" and "rustic" cigar – and the name is "apt for what the product is".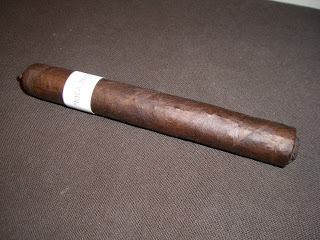 Pre-production sample of Nica Rustica by Drew Estate
(Featuring the selected "503" blend)
Saka also mentioned that a blend (known as 503) has been selected, but as for a timetable for the project – that is still to be determined. The issue is simply one of production capacity and right now he doesn't have the resoruces to start making the project. He does not know if this will be brought to the 2013 IPCPR Trade Show or not.
As for whether this will be a limited or core line, Saka was clear that the intent of this cigar was to be a regular production cigar. He used an analogy to making the product readily available like Undercrown, but would need to solve some of the capacity issues before that can happen.
Here is a video we recorded with Saka outside of La Gran Fabrica Drew Estate as he addressed some members of the cigar media.