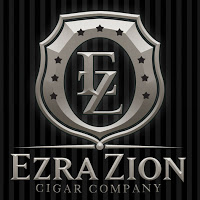 Ezra Zion Cigar Company is adding additional line extensions to its Jamais Vu and Reagan lines. Information on the new sizes was posted by Alan Price on Facebook. Price works for Emilio Cigars who handles distribution for Ezra Zion Cigars.
Jamais Vu (formerly Inception) will extend to five vitolas as a Corona and a box-press 6 x 60 are being added.
The Reagan will also extend to five vitolas as a Robusto, box-press Churchill, and Corona Gorda will be added.
It was indicated the new sizes are ready for order.
Here are the particulars and a summary of the two lines.
Jamais Vu
Blend Profile
Wrapper: 1999 Cuban Seed, 2007 crop Nicraugan Corojo
Binder: 1999 Cuban Seed, 2007 crop Nicraugan Corojo and 1998 Cuban Seed, 2006 crop Nicraugan Criollo
Filler: 1999 Cuban Seed, 2007 Crop, Medio Tiempo, Viso, and Ligero
Vitolas Available


Gran Robusto 5 1/4 x 50
Box-Pressed Exquisito: 6 1/4 x 52
Corona Gorda: 6 1/2 x 54
Corona: 6 x 46
SeisCeroSeis (Box-press): 6 x 60
Reagan
Blend Profile
Wrapper: Nicaraguan 2006 Cuban Seed Sun Grown Habano
Binder: Nicaraguan 2006 Cuban Seed
Filler: Nicaraguan 2007 Cuban Seed Seco, Viso, and Ligero
Vitolas Available


Box-pressed 40th: 6 x 52
Great Communicator: 5 x 50
Peace by Strength (Box-press): 7 x 48
Wall Down: 6 x 46