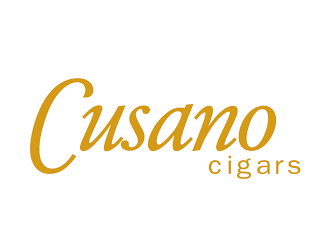 At the 2013 IPCPR Trade Show, Cusano Cigars added some line extensions to its three Cusano 18 lines. Each of the lines will be getting two additional vitolas – and each of those vitolas will be a 60 ring gauge. The line extensions are being dubbed collectively as the Cusano Magnum Series.
The vitolas will consist of a 4 1/2 x 60 known as Magnum 4 and a 6 x 60 called Magnum 6.
The Cusano 18 line consists of the Double Connecticut, a Corojo Dominicano, and the Paired Maduro blends. Prior to the launch of the Cusano Magnum Series, these lines did not have a 60 ring gauge front mark.
Cusano Cigars was founded by Michael and Joe Chuisano. Many of the cigars were being made by Hendrik Kelner of Davidoff. In 2009, the company was acquired by Davidoff Cigars where it has become a brand within the portfolio.
At a glance, here is a look at the Cusano 18 line offerings:
Blend Profile
Cusano 18 Double Connecticut
Wrapper: Connecticut
Binder: Connecticut
Filler: Oro Seco, San Vincente Olor, Ligero Piloto
Cusano 18 Corojo Dominicano
Wrapper: Dominican Corojo
Binder: Criollo '98
Filler: Multi-Fill
Cusano 18 Paired Maduro
Wrapper: Connecticut Broadleaf
Binder: San Vincente Olor
Filler: Brazilian Mata Fina and Dominican Piloto
Vitolas Available
Here is the complete list of vitolas for the Cusano 18 line.
Cusano 18 Double Connecticut
Magnum 4: 4 1/2 x 60
Magnum 6: 6 x 60
Petite: 4 1/4 x 41
Robusto: 5 x 50
Tubo: 6 x 50
Toro: 6 1/2 x 46
Gordo: 6 1/2 x 54
Churchill: 7 1/4 x 50
Cusano 18 Corojo Dominicano
Magnum 4: 4 1/2 x 60
Magnum 6: 6 x 60
Robusto: 5 x 50
Toro: 6 1/2 x 46
Gordo: 6 1/2 x 54
Churchill: 7 1/4 x 50
Cusano 18 Paired Maduro
Magnum 4: 4 1/2 x 60
Magnum 6: 6 x 60
Petite: 4 1/4 x 41
Robusto: 5 x 50
Toro: 6 1/2 x 46
Gordo: 6 1/2 x 54
Churchill: 7 1/4 x 50