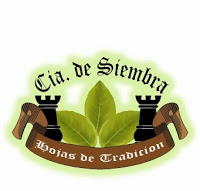 Luis Sanchez of Tabaclera LTC SRL, Terry Johnson, owner of T.L. Johnson Cigar Company, and and Juan Francisco "Pancho" Reinoso former agronomist for Philip Morris International have announced they are entering into a Dominican-based farming operation and leaf company. The new company is being called Compania de Siembra Hojas de Tradicion. Information was announced via a press release today by the new company.
The company's mission will be for growing tobacco for combined in-house cigar production as well as sell tobacco. Plans are to follow with a leaf production facility and brokerage firm in 2014.

According to the press release, an initial crop of Criollo '98 has begun for the spring 2014 harvest. By mid 2014, the operation will expand to growing Dominican filler, binder, and wrapper leaf.
Under the partnership, the three principals have announced what their roles will be:
Reinoso will be overseeing the daily farming operations. In the press release, both Sanchez and Johnson had high praise for their new partner. "We are pleased to have on board such an experienced partner, who is so greatly respected within the Dominican tobacco growers' community".
Sanchez will also oversee farming operations, but divide his time between the U.S. and Dominican Republic to help develop the processing facilities. Sanchez will also spent time devoted to the expansion of his factory, Tabaclera LTC and its partnership with Cia. de Siembra Hojas de Tradicion.
Luis Sanchez plans to divide his time between US and Dominican Republic on a monthly basis to oversee the farming operations and to develop the processing facilities. Sanchez also plans to devote time to the expansion of Tabacalera LTC and its partnership with Cia. de Siembra Hojas de Tradicion. Sanchez brings 20 years in the cigar manufacturing industry (La Tradicion Cubana Cigars).
As for Johnson, he will focus on the marketing and sales end of things. He has plans for working with international cigar manufacturers for Cia. de Siembra Hojas de Tradicion. Since Johnson has an extensive background, he will visit the Dominican Republic on a quarterly basis for its farming operations.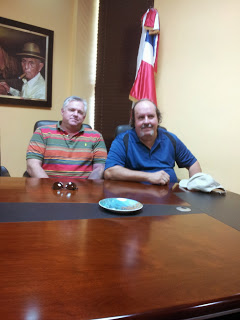 Johnson and Sanchez team up again
This is not the first collaboration by Sanchez and Johnson. Just prior to IPCPR, it was announced that Sanchez's La Tradicion Cubana and Johnson's T.L. Johnson cigars were collaborating on a new cigar line.
The company has shared some photos of the agricultural operations from the Dominican Republic: