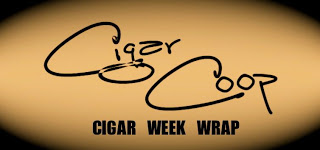 The Cigar Week Wrap is a one stop place to catch up on the activity here at Cigar Coop. It is a combination of our news reports, cigar reviews, and assessment updates we do throughout the week. We will throw in a few bonus items from time to time as well. Our intent is to publish once a week on Saturday mornings. Note: We have decided to label our posts as "Volume 2" to be consistent with the monthly "Editor's Corner".


News and Previews
Legislative News
Assessments
Stogie Geeks Episode 71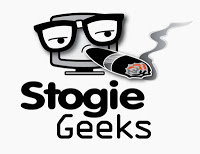 As we mentioned Kyle Hoover and Chris Kelly of Ezra Zion Cigar Company were our guests on Episode 71 of Stogie Geeks. Hoover and Kelly took us through the start of the company, their lines, and even discussed the upcoming Honor Series FHK toward the end of the show.
We went through our smokes of the week, and did a segment on pairings.. This week's cigars included:
AKA Solace Cloud Nine
Arturo Fuente 858 Sungorwn Rosado
Arturo Fuente Anejo #48 Maduro Churchill
Avo Classic No. 2 Tubos Connecticut Toro
CRAFT 2013 – La Campana de Panama Soberana by RoMa Craft Tobac
Davidoff of Geneva 25th AnniversaryEPC Federal Cigar Exclusive Medalla D' Oro
Falto Robusto
Hechicera by Sotolongo Cigars
Kristoff Galerones DR4 Toro
La Flor Dominicana Factory Press II
La Flor Dominicana Factory Press III
Lou Rodriguez La Mano Negra
Montecristo Cigarillo
My Father Le Bijou 1922 Box Pressed Torpedo
Opus X Forbidden X Lancero (Release 2010)
Punch Petite Corona
Tatuaje El Triunfador Original Lancero
Tatuaje Havana VI Gorditos Toro Grande
On this date November 2nd…