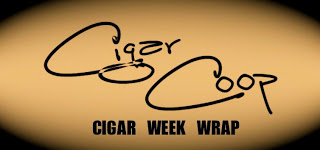 The Cigar Week Wrap is a one stop place to catch up on the activity here at Cigar Coop. It is a combination of our news reports, cigar reviews, and assessment updates we do throughout the week. We will throw in a few bonus items from time to time as well. Our intent is to publish once a week on Saturday mornings. Note: We have decided to label our posts as "Volume 2" to be consistent with the monthly "Editor's Corner".


News and Previews
Legislative News
FDA:   No co-sponsors were added to HR792.  The count remains total of 128 co-sponsors (129 total sponsors).   This past week the IPCPR met with members of the Office of Management and Budget (OMB).  Currently his agency is analyzing the economic impacts of FDA regulations on premium cigars. The meeting helped focus attention on the economic needs important to cigar retailers, including: in-store humidors, self-service displays, seasonal releases & special editions, access to financial capital, sampling events, age verification, and preserving the cigar store experience. The IPCPR expects FDA regulations on premium cigars to be released for public comment within the next few weeks, which could forever alter or eliminate your small business and livelihood.
Federal: The Marketplace Fairness Act, a bill that would have allowed states to collect sales tax on online cigar purchases stalled in a House committee.
Assessments
Stogie Geeks Episode 72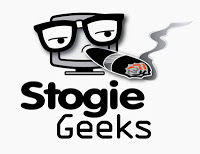 Episode 72 featured a unique interview with Matt Booth
. Booth is the owner of the Room 101 Lifestyle brand.  After serving in the U.S. Marines, Booth burst on to the L.A. Scene in 2003 and launched Room 101 – a custom jewelry brand.  In 2009, Booth expanded his brand into the world of premium cigars.  He would team up with Camacho Cigars to launch his first cigar blend, the Room 101.  Following the acquisiton of Camacho Cigars by Davidoff, Booth would continue to grow his cigar line.  Now over ten cigar blends into his line, Booth has firmly entrenched himself in the Cigar industry and shows no signs of slowing down. Booth has been known to incorporate elements from his experience in the Far East while in the Marines into his branding throughout the Room 101 Brand.  Booth is certainly established himself as one of the most interesting cigar makers ever, and this interview clearly shows why.
Camacho Connecticut Toro (Old Release)
Camacho Liberty 2013
D'Crossier Diplomacy Series Robusto
Emilio Series H Maduro
Four Kicks Limitada "Mule Kick"
Kristoff Galerones Sentido Toro
La Aurora Cien Anos Maduro Robusto
La Aurora 107 Maduro Robusto
Monte by Montecristo Jacopo No. 2 (Altadis USA)
Ora Vivo Armand Assante 5 x 54
Ortega Wild Bunch 2013 – Gearhead Gary Crankshaft
Paul's Mini Reviews
Surrogates Animal Cracker by L'Atelier Imports
Tatuaje 10th Anniversary Belle Encre Perfecto
The Griffin's XXV Special Edition (2009 Jar)
Zino Platinum Z-Class Toro
On this date November 9th…