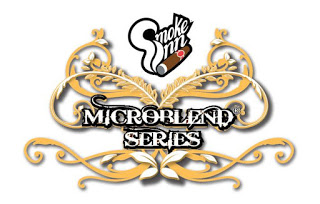 Erik Espinosa of Espinosa Cigars was a guest on the November 9th, 2013 Kiss My Radio program.  During the interview with host Abe Dababneh, it was confirmed that Espinosa Cigars would be collaborating with Smoke Inn (for whom Dababneh is the proprietor) on their eighth Microblend SeriesTM  release.  The cigar is scheduled for an April 2014 launch, with a pre-launch scheduled in February at a VIP Dinner for Smoke Inn's Great Smoke event.
On the program, the cigar was mentioned to be a 601 La Bomba variation.  This is listed on the Great Smoke web-site as the 601 La Bomba Bunker Buster.   No further details on blend or size was disclosed.

A similar launch strategy was employed around the Room 101 Big Delicious, the sixth MicroBlend. The Big Delicious was launched in April 2013, but a pre-launch was done at a VIP Dinner before Smoke Inn's 2013 Great Smoke Event.
For reference purposes, the following are the releases (in chronological order) of the Microblend SeriesTM
601 La Bomba Bunker Buster by Espinosa Cigars