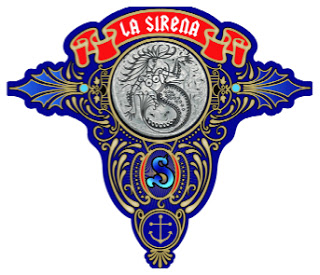 La Sirena Cigars will break away from Miami Cigar and Company and become an independent owned and operated company. This will end a three year partnership between the two entities. The change will be effective January 1st, 2014. Information of this change was announced in a press release by Miami Cigar and Company.
Distribution of La Sirena Cigars will remain under Miami Cigar and Company through December 31st, 2013. At the start of 2014, La Sirena Cigars will handle their own distribution. As for production, La Sirena Cigars will continue to work with the My Father Cigar factory for their core La Sirena line, and the La Aurora factory for their Merlion line.

Brand Manager Arielle Ditkowich will remain at the helm of La Sirena Cigars. In a statement by Ditkowich she expressed her appreciation to Miami Cigar and Company, "Miami [Cigar & Company] saw the potential in me to create a boutique brand in a challenging business dominated by men. We worked tirelessly to create distinct blends that appeal to aficionados looking for something unique".
La Sirena Cigars was founded in 2009 in partnership with Nestor Miranda of Miami Cigar and Company. In 2011, the La Sirena finished as our #2 Cigar of the Year. The follow-up release Merlion placed #21 for 2012.
Ditkowich said she is looking forward to the company's growth and indicates their are projects planned for 2014.