Assessment Updates will be posted on this web-site to: 1) Assess "pre-review" cigars that were not given a rating or score (typically pre-release cigars); 2) Provide numeric ratings to cigars previously assessed prior to the implementation of the numeric scoring system; 3) Provide a re-assessment and re-score of previously assessed/score cigars. Today, we re-assess the Illusione Rothchildes. This was a cigar we assessed back in March, 2013.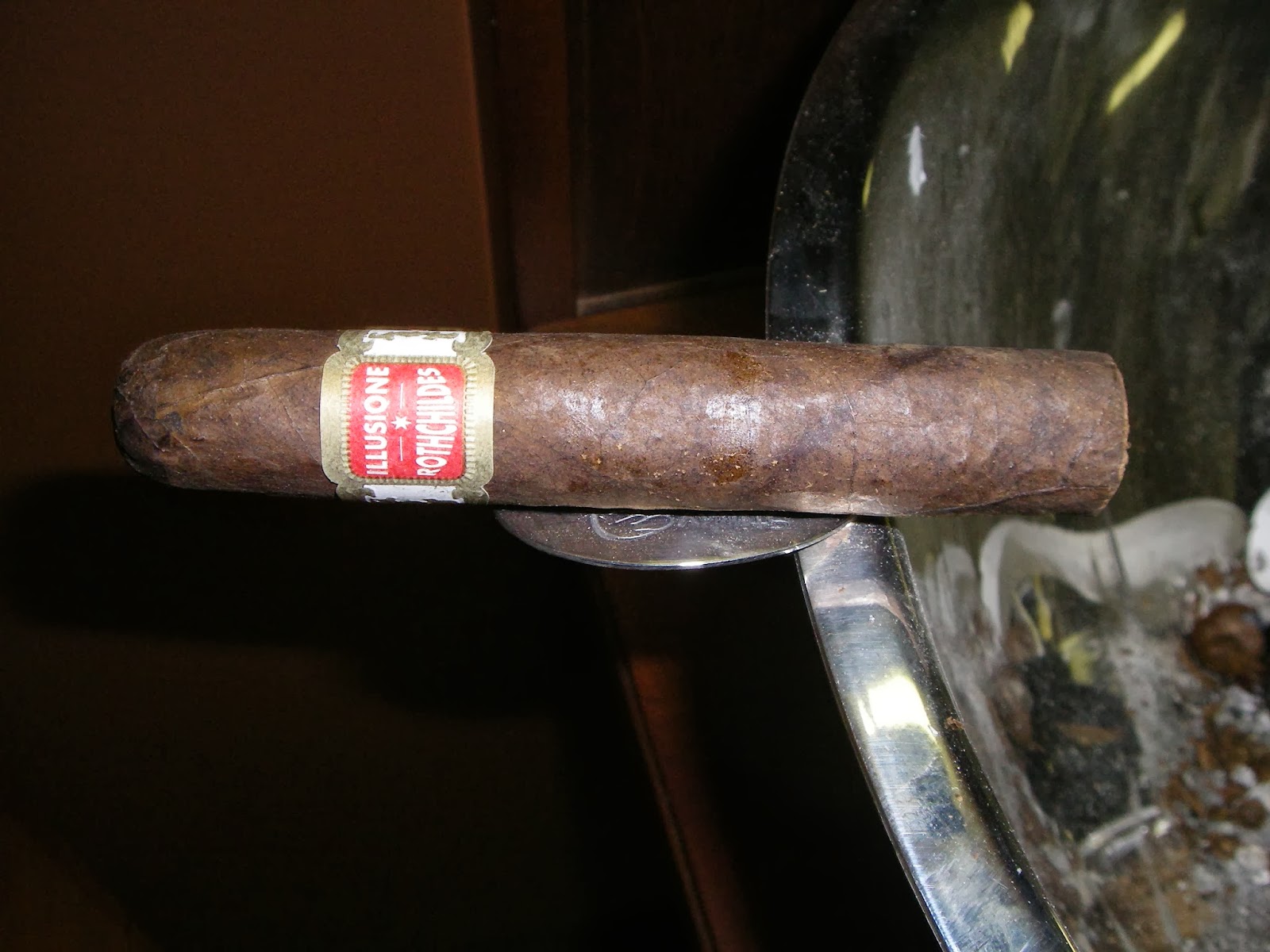 Illusione Rothchildes
The Illusione Rothchildes made its debut in the early part of 2013. It would become the only core line Illusione would launch in 2013 – and it became the company's first core line release since the Illusione Ultra. The cigar is made in one size – and as the name indicates its pretty much a Rothchild – coming in at 4 1/2 x 50. Today we look at an Illusione Rothchildes that has been in the Cigar Coop humidor for about 9 months.
This Illusione Rothchildes is made at the TABSA factory in Esteli, Nicaragua. The cigar is a maduro – featuring a San Andres Mexican wrapper over Nicaraguan binder and filler. The official name for the vitola is *r*.

The Rothchildes continues to deliver an excellent smoking experience even after 9 months of age. It's a short smoke, but along the way it delivers notes of natural tobacco, pepper, earth, and cocoa. The last third also demonstrates some signature Illusione tea notes. The two differences from nine months ago are that this time there is: 1) less of a cocoa/chocolate influence; and 2) the retro-hale this time around had more of an herbal spice.
Illusione founder Dion Giolito partners with the TABSA factory to make his cigars. I've always said the Casa Fernandez (who owns this factory) is the best in the business at working with the San Andres wrapper. I couldn't agree more here as once again, this factory finds a way of producing a blend where they San Andres wrapper does not over-power the rest of the blend.
The price point is $4.50 – and it's important to mention that because this is one of the best values int he cigar industry. No corners cut on construction. This is an well-made cigar with an excellent burn and draw.
Click here for our original assessment of the Illusione Rothchildes.


Summary
Burn: Excellent
Draw: Excellent
Complexity: Medium
Strength: Medium to Full
Body: Full
Finish: Excellent
Original Assessment: Nice to Have
Re-Assessment: 3.0 – The Fiver
Original Score: 91
Re-Asssessed Score: 90 (*)
(*) Utilizes new scoring introduced for 2014
References

Price: $4.50
Source: Purchased
Stogie Geeks Podcast: Episode 51 – "You Dirty Rat", Episode 61 – "Jaw Wrenching"
Stogie Feed: Illusione "R" Rothchildes, Illusione Rothchildes