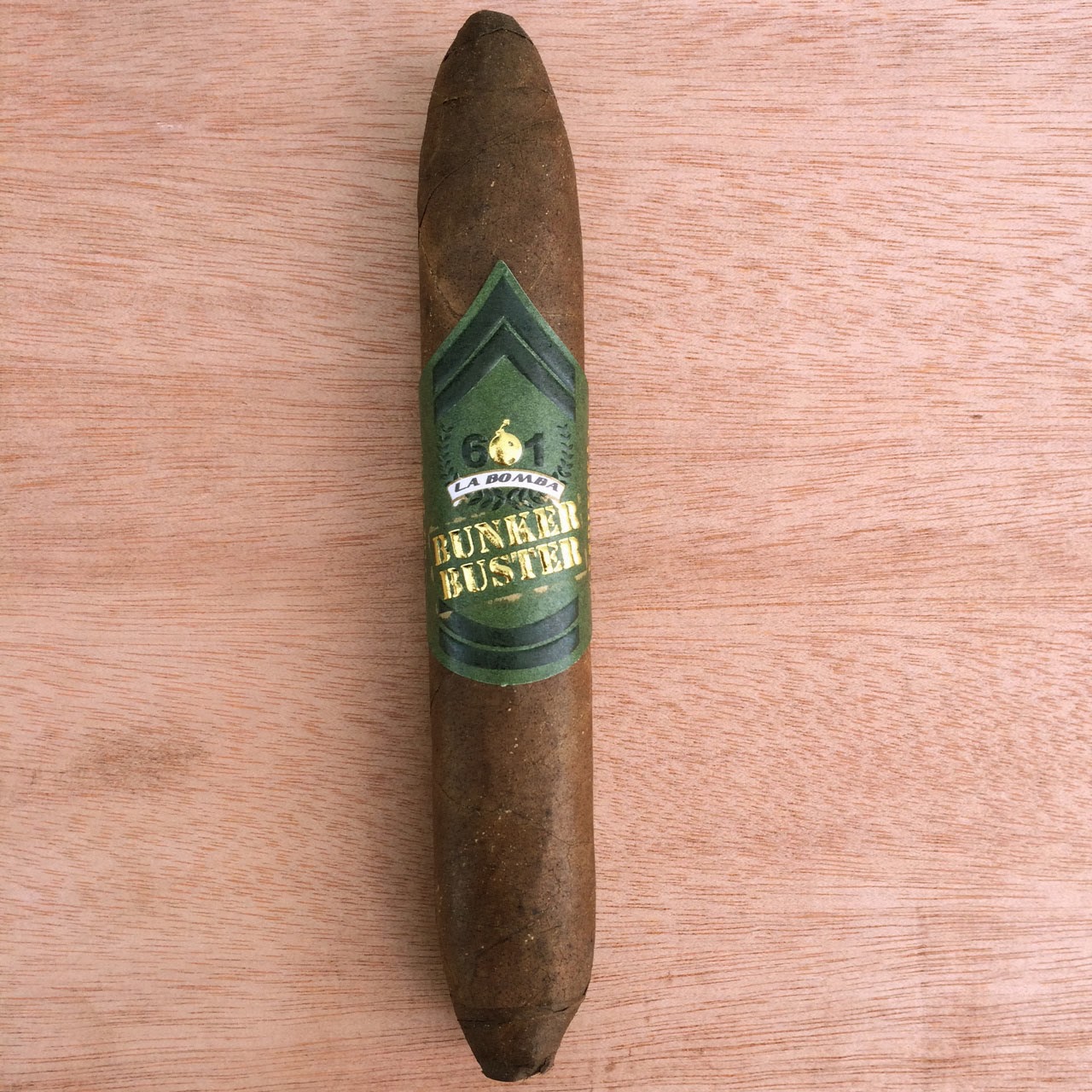 Espinosa 601 La Bomba Bunker Buster
(Part of the Smoke Inn MicroBlend Series)
Espinosa Cigars' 601 La Bomba Bunker Buster, the eighth installment of Smoke Inn's MicroBlend series will have a soft launch at the VIP Dinner prior to Smoke Inn's Great Smoke on February 21st. The Bunker Buster will be the first cigar that Espinosa Cigars has done for the MicroBlend series. Both Espinosa and Smoke Inn have recently released photos of the cigar.
The MicroBlend Series was launched by Smoke Inn back in 2010 to initially commemorate the shop's 15th anniversary. The concept of this series involves Smoke Inn teaming up with some of the biggest names in the cigar industry to produce a one time limited run exclusive to its shops.
The Bunker Buster will be in figuardo shape. According to Anthony Jiminez of Espinosa Cigars, it is a 5 1/2 x 56 box-press. This marks the company's first retail-exclusive cigar since the company was formed back in 2012.

Smoke Inn has traditionally used the eve of the Great Smoke to soft-launch a MicroBlend Series. Last year, the Room 101 Big Delicious was also soft launched on the eve Great Smoke. Attendees for the February 21st soft launch will receive a commemorative 5 pack of the 601 La Bomba Bunker Buster.
Photo Credits: Provided and used with permission by Espinosa Cigars.