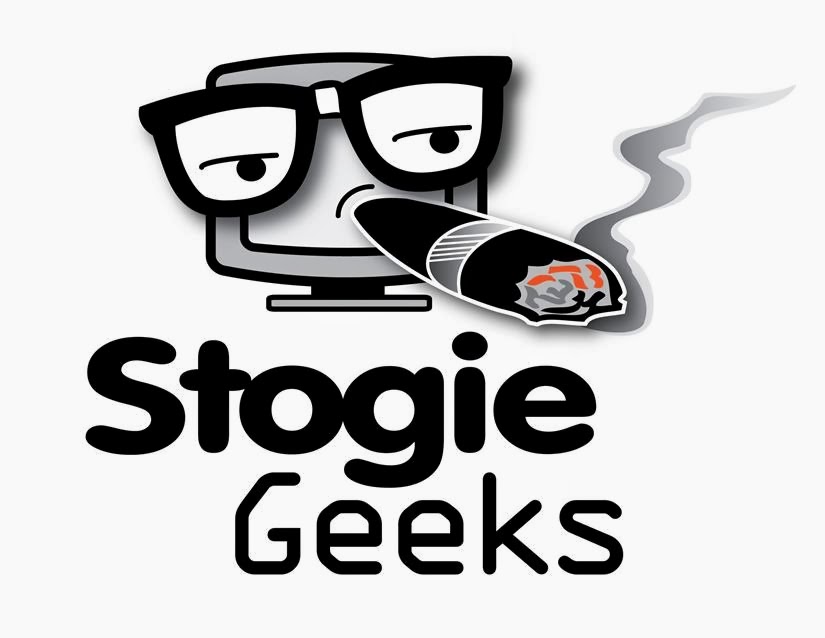 Last night on our Stogie Geeks podcast, we unveiled our team's top ten selections for Cigar of the Year. Now that Stogie Geeks and Cigar Coop are merged, we are including each of our team member selections (Paul, Mark Jr, and Stogie Santa, Coop) as well as a composite list for our Stogie Geeks Top 15.
Mark Jr, who had a prior commitment could not be on the show, but we have included his list below. We also used the opportunity on the show to review each of our lists and add our thoughts and perspectives. We did not spend a lot of time on the show covering composite list, we are including it here.

The Criteria for composite list was:
1.,Preserve each team member's individuality.
2. Cigar Coop has historically done a Top 30. The remainder of the team has not.
3. Some team members included vitolas, some did not. Vitolas were consolidated into lines
4. We recognized as a team that next year our Cigar of the Year list may follow a tighter, more consistent process. As we further integrate our processes, this should become an organic process.
The Stogie Geeks Composite Top 15
1. La Aurora Cien Anos Edicion Especial (La Aurora Cien Anos Maduro)
2. Tatuaje Black Label Corona Gorda
3. Davidoff Nicaragua
4. EIROA by CLE Cigars
5. Herrera Esteli by Drew Estate
6. Davidoff 2013 Year of the Snake Edition
7. Tatuaje Noellas Reserva
8. Fuente Unnamed Reserve (2013)
9. Tatuaje Cohete 2013
10. Liga Privada Unico Serie UF-13 Dark by Drew Estate
11. L'Atelier LAT46 Seleccion Speciale
12. E.P. Carrillo Short Run 2013
13. Illusione Rothchildes
14. Headley Grange
15. Tatuaje Apocalypse (Part of the Smoke Inn Microblend Series)
Some general observations:
La Aurora Cien Anos Edicion Especial was a runaway winner for #1. It was #1 on three of four lists and #2 on the other.
Mark Jr. proclaimed this "The Year of Tatuaje" on the show earlier this year. Tatuaje led the way with 4 entries.
Coop and Stogie Santa had identical #1 and #2.
Paul and Stogie Santa had the most entries on the composite list with 9.
Mark Jr's Top Ten
1. La Aurora Cien Anos Edicion Especial (La Aurora Cien Anos Maduro)
2. Tatuaje Black Label Corona Gorda
3. Tatuaje Noellas Reserva 2013
4. Davidoff Nicaragua Short Corona
5. L'Atelier LAT46 Seleccion Speciale
6. Fuente Unnamed Reserve 2013 Robusto
7. Fuente Fuente Opus X Destino Al Siglio Lancero
8. Aging Room M21 Fortissimo
9. Tatuaje Cohete 2013
10. Herrera Esteli Short Corona
(tie) Headley Grange Eminentes
(tie) E.P. Carrillo Cardinal Natural 52
Paul's Top Ten
1. Tatuaje Black Label Corona Gorda
2. La Aurora Cien Anos Edicion Especial (La Aurora Cien Anos Maduro)
3. Tatuaje Cohete 2013
4. Tatuaje Noellas Reserva 2013
5. Davidoff Nicaragua Short Corona
6. Liga Privada Unico Serie UF-13 Dark by Drew Estate
7. E.P. Carrillo Cardinal Natural
8. Tatuaje 10th Anniversary Belle Encre
9. Illusione Rothchildes
10. Perdomo Edicion de Silva,
(tie) EIROA by CLE Cigars Prensado,
(tie) Headley Grange
Stogie Santa's Top Ten
1. La Aurora Cien Anos Edicion Especial (La Aurora Cien Anos Maduro)
2. Davidoff 2013 Year of the Snake Edition
3. Tatuaje Black Label Corona Gorda
4. Davidoff Nicaragua Short Corona
5. Fuente Unnamed Reserve 2013 Robusto
6. EIROA by CLE Cigars Prensado
7. Herrera Esteli Short Corona
8. Debonaire Belicoso
9. E.P. Carrillo Short Run 2013
10. Illusione Rothchildes
Cigar Coop's Top Ten