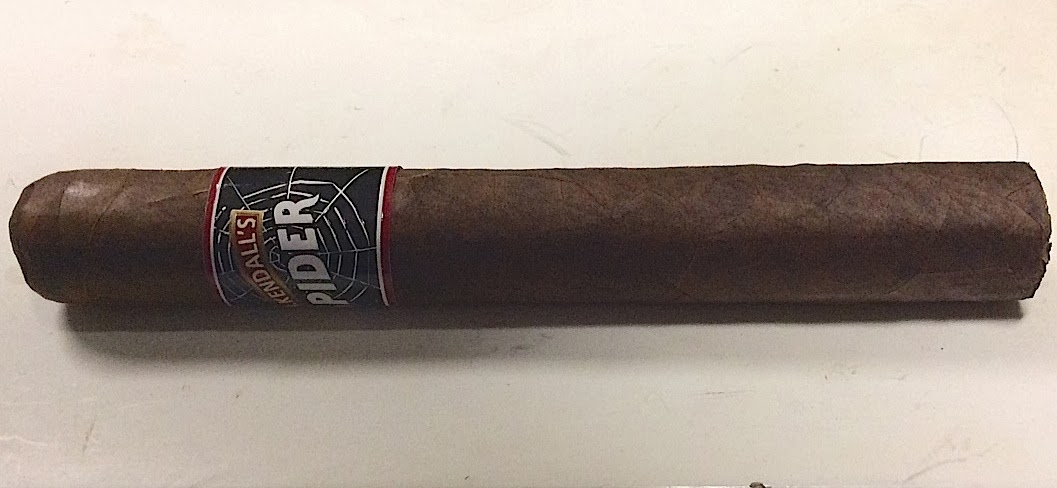 K.A. Kendall's Spider by 7-20-4 Cigars
7-20-4 Cigars will be discontinuing its Spider line. In a press release by the company, the decision results from 7-20-4 abandoning a copyright infringement battle with Iconic Leaf Cigar Company over the use of the Spider logo. Any remaining inventory will be sold off. The company made the announcement in a press release.
In a statement by Vice President of Sales and Marketing Rick Ardito, "7-20-4 Cigars has built its reputation and sales by prevailing in the marketplace with unique and very extraordinary cigars. We choose to continue doing what we do best there, rather than in a courtroom."

Packaging of K.A. Kendall's Spider
According to 7-20-4 Cigars, the original Spider brand dates back to the 1930s, when it was born in the Somersworth, New Hampshire cigar factory of Charles N. Hurd. The line faded into history until Kendall resurrected it. His penchant is bringing archaic New England brands back to life, and all his lines reflect this theme.
7-20-4 Cigars said that ,"unfortunately and unknowingly, although the line was dead, the competitor filed a suit for copyright infringement ("causing confusion in the market"), based on the similarity of the two companies' spider images." In the end, 7-20-4 decided a long and expensive court battle was not worth it."
After some delays, the Spider made a nationwide launch last year and became 7-20-4's fourth line. The Spider was assessed on Cigar Coop back in January, 2014 and scored an 89.