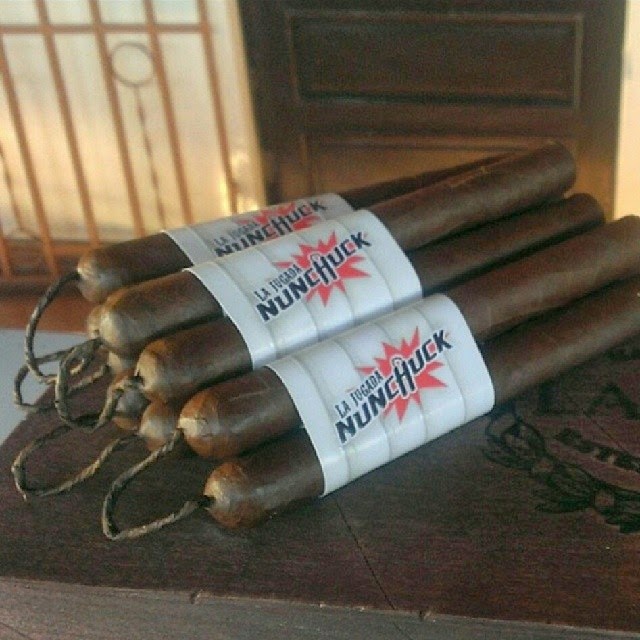 Moya Ruiz Cigars is getting ready to release its third blend, and it easily can qualify as one of the most unique cigars ever made. The La Jugada Nunchuck will feature two cigars connected together with a fuse to resemble an actual Nunchuck. The cigar was made as an honor to our friends over at Cigar Dojo, who provided the first look at a prototype back in January and the actual product last week.
The details of the blend have yet to be disclosed. This will be a new blend. Cigar Dojo mentioned the each vitola will be a 7 x 54 cigar. The cigar will be a limited production release. Back in January, Cigar Dojo reported they will be getting the opportunity to provide its community first shot at ordering the cigar.

The Nunchuck becomes the first limited production release for Moya Ruiz Cigars. Last year, the company launched the La Jugada Prieto early last year and the La Jugada Habano later last year. Like the other two La Jugada releases, the Nunchuck will be made at Erik Espinosa's La Zona factory.