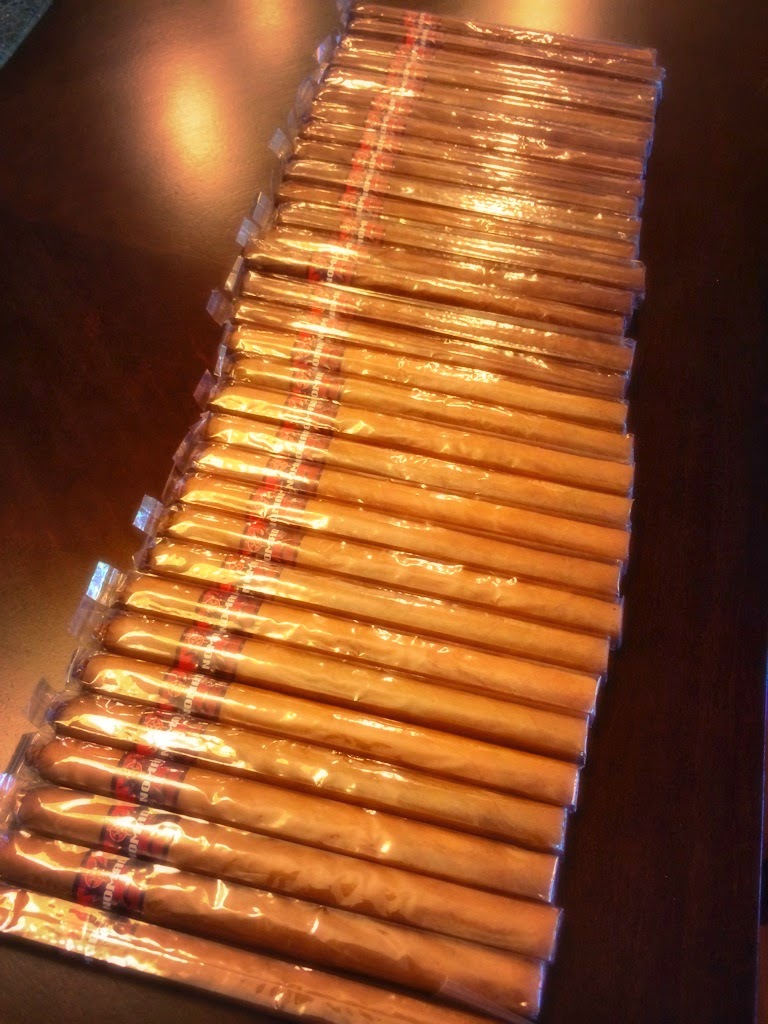 Nomad Lanceros: Photo by Fred Rewey
At the 2014 DC Tweetup, Nomad Cigar Company president Fred Rewey brought his own entries into the list cigars aimed at the event. A limited amount of lancero vitolas from the Nomad and Nomad Connecticut Fuerte lines were brought by Rewey for the event.
The lanceros measure 7 x 38. When we asked about his plans for these line extensions, Rewey told Cigar Coop: "Actually, these are from my personal stash. I brought a limited number (no boxes) of the Nomad Classic and the Connecticut Fuerte. I am considering putting a small run in production. "
Both the Nomad and the Nomad Connecticut Fuerte are two core lines made by Nomad Cigar Company out of the Dominican Republic.
Several other companies are either bringing event only cigars or launching new cigars at the event taking place March 14 – March 15 in the Washington DC area. These companies include: Miami Cigar and Company, RoMa Craft Tobac, Dante Cigars, and Fabricas Unidas.