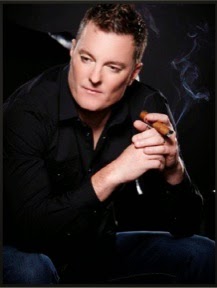 Quesada Cigars has announced a collaboration, with Charlie Moore, aka the Mad Fisherman to create two limited edition cigars. The cigars will go under the name "Trelos Psaria" – which is Greek for "Mad Fish". The cigars will feature two different sizes each with a different blend.
One cigar blend will feature a 7 x 56 Churchill Gordo that will feature a Connecticut Shade wrapper. The other will be a 6 x 56 Toro Gordo featuring a Honduran Oscuro wrapper. Further blend details were not provided at this time.
Moore has garnered fame in New England for his show "Charlie Moore Outdoors" on the regional NESN network. He has often been seen on that program fishing with sports stars and other celebrities. He also became known nationally through his syndicated program "Charlie Moore: No Offense" on NBC Sports. On that show he is often seen visiting cigar shops and smoking cigars.

In a press release from Quesada Cigars Moore, said, "I am excited to have my own line of cigars! I have been around cigars my whole life and have always enjoyed them, especially while on the water fishing or playing a bad round of golf ! The company that I teamed up with, Quesada Cigars, is very well known and respected in the cigar industry. My Trelos Psaria Cigar line will be all about quality and to me that's important! Like I said, I am excited."

Terence Reilly, General Manager of Quesada Cigars has said, "I grew up in New England watching Charlie Moore on the New England Sports Network (NESN), so it's an honor to be able to work with him to make a cigar. His passion for cigars is evident and he was personally involved in selecting the blends, sizes and presentation for this project. I think we caught a big one here."
The announcement of Trelos Psaria was first featured in the 3/18/14 Cigar Insider. They reported the cigar pricing has not been finalized (but should be in the $8 to $10 range). They also report 1,000 boxes of 20 will be made of each size with an expected ship date in May.