Assessment Updates will be posted on this web-site to: 1) Assess "pre-review" cigars that were not given a rating or score (typically pre-release cigars); 2) Provide numeric ratings to cigars previously assessed prior to the implementation of the numeric scoring system; 3) Provide a re-assessment and re-score of a previously assessed/score cigars. Today, we provide an assessment rating and score to the Cuenca 5 Anniversary in Robusto size. This was a cigar we did an assessment for in the box-press torpedo format back in January 2013.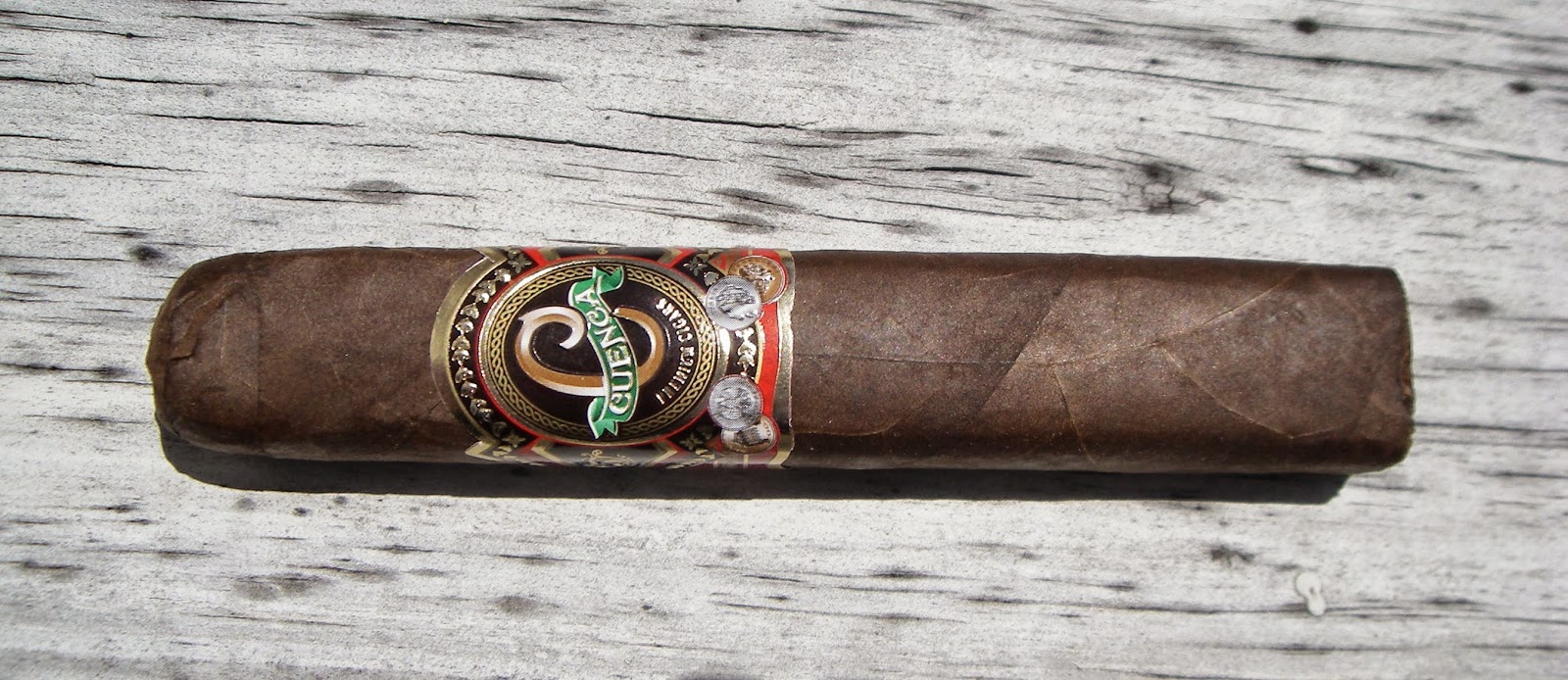 Cuenca 5 Anniversary – Robusto
The Cuenca 5 Anniversary is a collaboration between Hollywood, Florida retailer Cuenca Cigars and blender A.J. Fernandez. The cigar was originally made to commemorate the retailer's five year anniversary It was originally sold in the Cuenca Cigars store, but is also being distributed to sell. The line was launched in early 2013 in a box-pressed torpedo and since then there are two additional sizes that have been added. Today, we take a closer look at one of those sizes – the box-pressed robusto.

The Cuenca 5 blend consists of a Nicaraguan Jalapa Ligero wrapper, a Criolla Cubana 2010 binder, and filler from the Dominican Republic and Nicaragua. In addition to the 5 x 54 robusto, the cigar is available in a 7 x 54 torpedo and a 6 x 54 toro – all box-pressed. Each size in sold in boxes of 10.
The Cuenca 5 Robusto consist of notes of Chocolate, Cherry, Black Pepper, Floral, and Earth. I found that the Robusto delivered more in the way of spice than the box-pressed torpedo. This spice was a combination of pepper and floral spice. The flavors are medium to full-bodied – countered by medium strength. Overall I found this blend to have mellowed since I first smoked it in early 2013. The construction was excellent and the cigar performed well from both a burn and draw perspective. The burn needed little maintenance to burn straight. The draw was not too loose and not too tight – and the cigar produced ample smoke.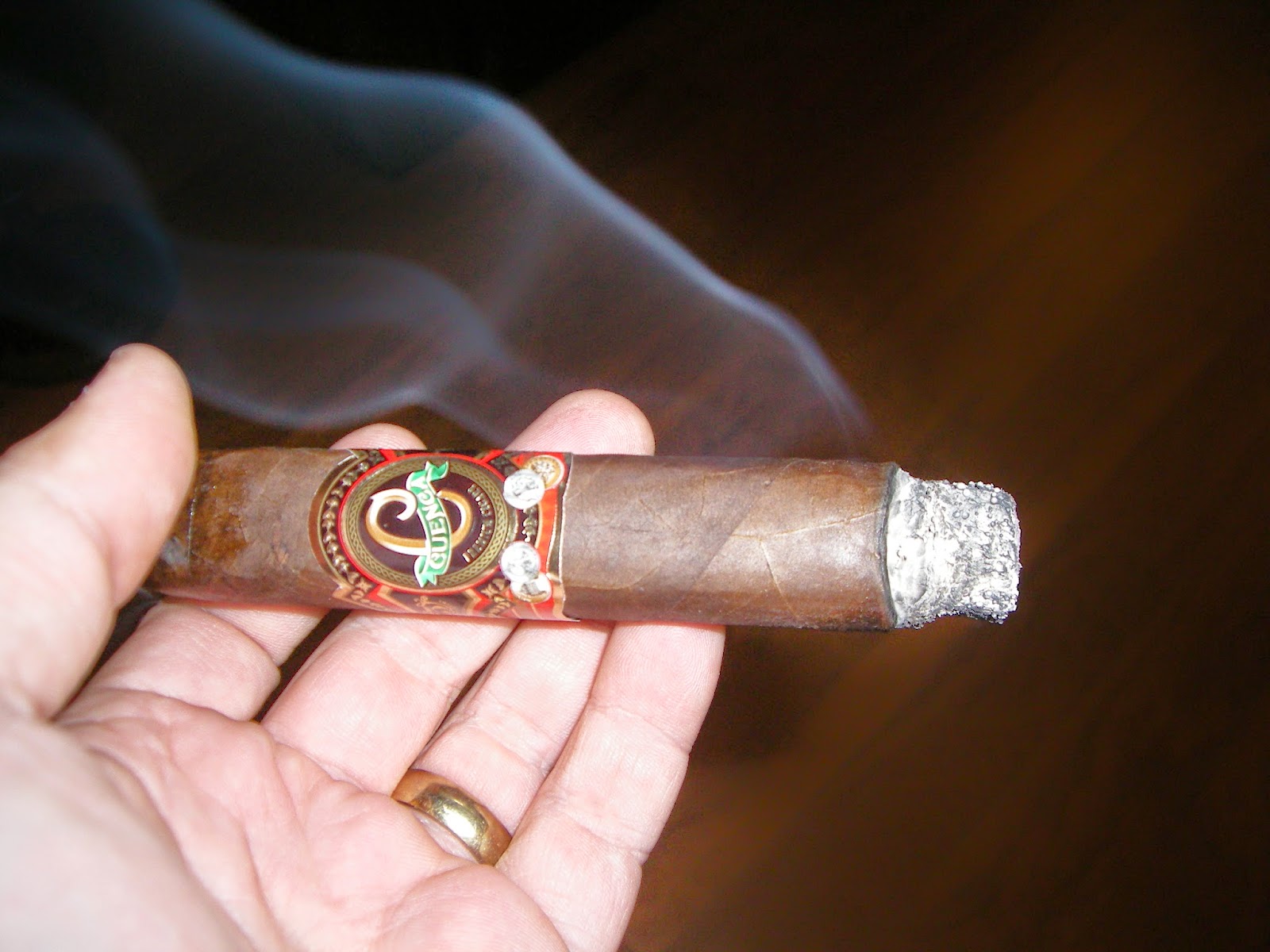 Burn of the Cuenca Anniversary Robusto
Overall, I found the is to be a real nice addition to the Cuenca 5 line.
Summary
Burn: Excellent
Draw: Excellent
Complexity: Medium
Strength: Medium
Body: Medium to Full
Finish: Excellent
Assessment: 3.5 – Box Split
Score: 91


References
Price: $9.00
Source: Sample Provided by Manufacturer / Retailer (*)
Stogie Geeks Podcast: n/a
Stogie Feed: n/a
* The cigar for this assessment was given to Cigar Coop by Cuenca Cigar. Cigar Coop is appreciative for the sample, but this does not influence the review.