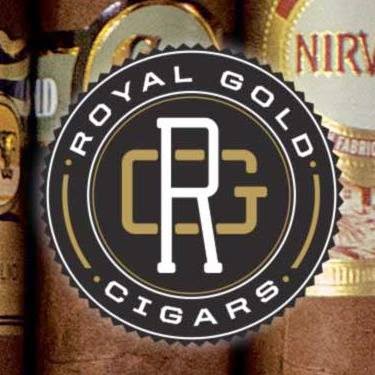 Alex Goldman, President of Royal Gold Cigars was our special guest on Episode 92 of Stogie Geeks. On this episode he discussed the company, the products he made, the relationship with Swisher International and gave us some insights into some potential new projects.
Royal Gold Cigars was announced back in early 2013 as a premium cigar division of Swisher International. The company is headed by Goldman who is a long-time industry veteran. He has partnered with many leading cigar factories to make his blends.

In 2013 the company launched – the Royal Gold Kismet (made by Augusto Reyes in the Dominican Republic), Royal Gold Casino Gold HRS (being made by Nestor Plasencia in Honduras), and the mixed filler Gold Strike (being made by NACSA in Nicaragua). In 2014, the company launched the Nirvana Cameroon Selection (being made by Drew Estate in Nicaragua).
In terms of what's next. Goldman said they are working on a lot of new projects and there are some deadlines coming up with the 2014 IPCPR Trade Show coming up. Goldman says they are working on a maduro version of Kismet in three sizes. The blends and packaging of that cigar is done and the pricing just needs to be done. Blends for a maduro version of Casino Gold H.R.S. are being evaluated. There is also a new Dominican cigar in the works, but he is not sure that will not be done for the show or not.
Goldman said "We have a few other tricks up our sleeve. When we launched the company last January and we debuted at IPCPR last July and announced the partnership with Drew Estate making Nirvana, we caught a lot people by surprise and we turned a lot of heads that a new relative newcomer to the business in a small company can make a splash. My intention is to make a splash again at the show this year. If I have my way and I think I will, we are going to have a lot of people talking."
The full conversation with Goldman is below: