Assessment Updates will be posted on this web-site to: 1) Assess "pre-review" cigars that were not given a rating or score (typically pre-release cigars); 2) Provide numeric ratings to cigars previously assessed prior to the implementation of the numeric scoring system; 3) Provide a re-assessment and re-score of previously assessed/score cigars. Today, we provide an assessment rating to the Rocky Patel Edicion Unica 2013. This blend was released in 2011 and was brought back for another production run in 2013.  We assessed the original release back in December, 2011.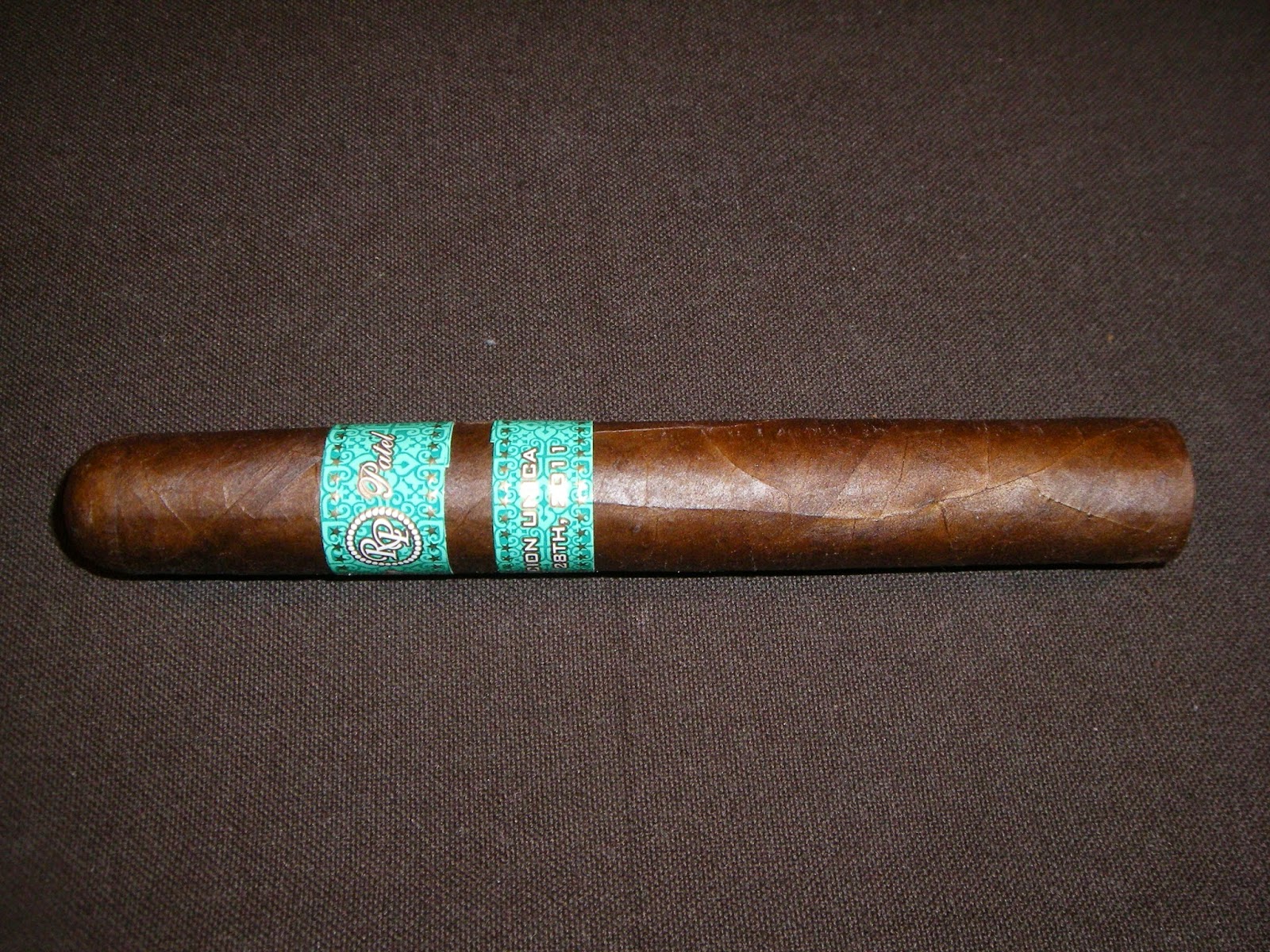 Just prior to the 2013 IPCPR Trade Show, Rocky Patel Premium Cigars announced that the Rocky Patel Edicion Unica 2013 would be returning for another production run.  The Rocky Patel Edicion Unica was introduced back in late 2011. The origins of this cigar are that it was declared a winning blend at the 2011 Humo Jaguar cigar festival in Honduras.  The cigar itself is a Honduran puro.  This release might have lost a little of the magic of the 2011 release, but it still is a very nice cigar by Rocky Patel.

Rocky Patel Premium Cigars is not the only cigar company to make a claim on a prize at the 2011 Humo Jaguar Cigar Festival.  Earlier in 2011, Miami Cigar and Company announced a winning blend from this same festival called (appropriately) "Humo Jaguar". To this day, the confusion on if there was one winning blend – or two winning blends remains.
THe Edicion Unica 2013 brings back the same blend as the Edicion Unica 2011.  It also has been released in the same seize – a 6 x 52 toro.  Like the 2011, the Edicion Unica 2013 comes in 100 count boxes – and a total of 1.000 boxes were produced.  The bands on the Edicion Unica 2013 changed from off-white to more of a seafoam color.
The Edicion Unica 2013 stats out with notes of chocolate, earth, pepper spice, and cream.  I did get a little sourness up-front, but his eventually this dissipates.  It becomes a mix of chocolate, orange cream, and background spice.  The cream notes weren't quite as prevalent as with the Edicion Unica 2011.  However, like the Edicion Unica 2011, the 2013 brings out some tea notes in the last third.   The strength was medium to full and the flavors were full-bodied – similar to the 2011 version.  The only drawback was that end of the 2013 version had a little more harshness.
Overall, this is still a nice cigar – and one worth checking out.  While these are shipped in boxes of 100, if this were normalized to 20 count boxes – it is worth a box split.
Summary
Burn: Excellent
Draw: Excellent
Complexity: Medium
Strength: Medium to Full
Body: Full
Assessment: 3.5 – Box Split
Score: 90
References
Original Assessment: Rocky Patel Edicion Unica
News: Rocky Patel Edicion Unica Returns for 2013
Price: $7.00
Source: Purchased
Stogie Geeks Podcast: n/a
Stogie Feed: n/a