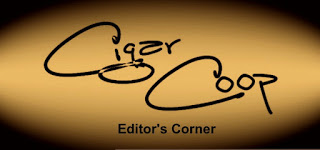 Over the past few weeks, I've had several conversations with various retailers in the cigar industry. The topic revolved around the effort it takes to put on our IPCPR Trade Show coverage. With over 200 articles last year, nobody delivered product coverage from the IPCPR like we did. It was a large amount of resources in terms of time and expense for us. In these conversations, there was an interesting theme I got from some of the folks – mainly, "if it is so much effort, why do you spend time with these boutique companies?"

The folks asked me that were from the retail end and manufacturer end. Sure I get it, they were probably trying to offer advise to help reduce some of the effort I was griping about – i.e. "cut out some time with the small guys and focus on the big guys". However, when I thought about it, I couldn't disagree with these folks more. Here are just some facts that I feel justify the coverage.
Note – To avoid a lengthy debate on the definition of a boutique cigar, we are simplifying it even more to mean "the small companies". The reason for this as it was the smaller companies that these folks were questioning my investment of time.
You never know what boutique is going to become the next Tatuaje? and most recently, the next RoMa Craft Tobac?
There are some very good boutique cigars. In the end it all comes down to the tobacco in my book.
The boutiques support us. These are the the guys taking the time to give us press releases. Some are kind enough to offer samples. While I will give props to larger companies like Altadis, General, and Drew Estate for supporting online media, there are other large companies who offer no media support whatsoever. And when I say support, I'm not talking free samples here – in this case, it's press information – something very important to the Cigar Coop / Stogie Geeks media ecosystem.
While the ultimate long-term success of the boutiques is still to be determined, right now they are playing an important role in the cigar landscape. In the interim, we will continue to cover them and hopefully our readers find the information we provide very useful.