Assessment Updates will be posted on this web-site to: 1) Assess "pre-review" cigars that were not given a rating or score (typically pre-release cigars); 2) Provide numeric ratings to cigars previously assessed prior to the implementation of the numeric scoring system; 3) Provide a re-assessment and re-score of a previously assessed/score cigars. Today, we provide assess the Kristoff Galerones Ceniza de Plata in the 660 size. This was a cigar we assessed in the Toro size back in December, 2013.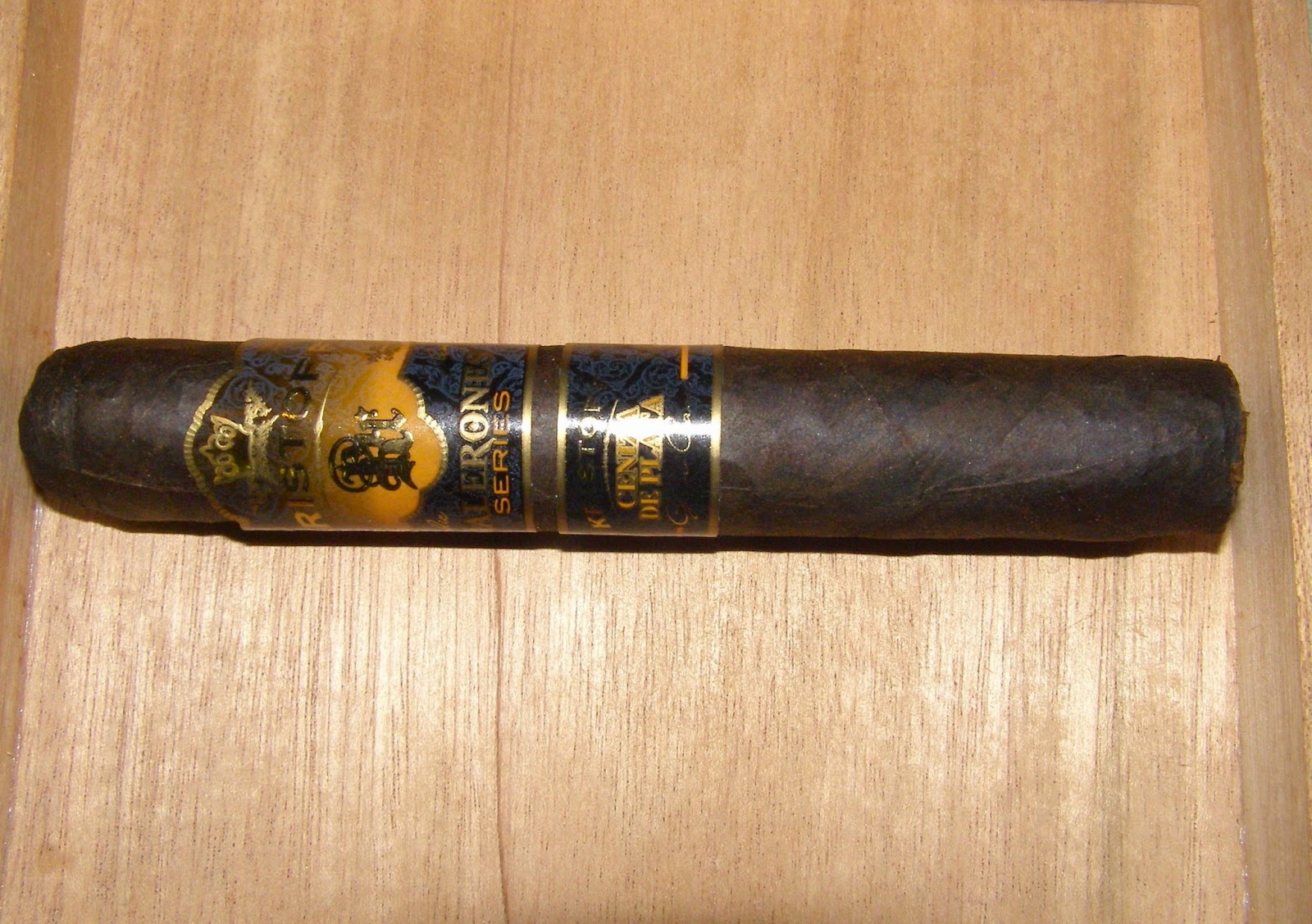 Wrapper: San Andres, Mexico
Binder: Ecuadorian Cuban Seed
Filler: Triple Nicaraguan Cuban Seed
660: 6 x 60
The Kristoff Galerones Ceniza de Plata is one of four new cigar blends that has bee introduced under Kristoff's Galerones line. The Galerones line is not just a set of new cigars, but it marks a radical change in direction for the products being released by Kristoff. The Galerones line feature more sleek packaging, and incorporates tobaccos Kristoff has not previously used.. On top of that the Galerones is made in a different factory – Abe Flores' PDR Cigars factory. The name "Ceniza de Plata" is Spanish for "Silver Ash". This happens to also be Kristoff's first cigar featuring a San Andres wrapper. Back in December, we assessed this cigar in a 6 1/2 x 54 Toro size. Today we look at this same cigar in the 6 x 60 (660) frontmark.
The 660 starts out with some mocha chocolate sweetness and white pepper. The 660 then transitions to notes of bittersweet chocolate and eventually earth flavors. The spice also ramps up more and becomes slightly harsh until the end. One thing I felt the 660 lacked was some of the creamy undertones that I detected on the Toro. The 660 also didn't hold the sweetness as long as on the Toro. The strength was medium to full while the body was full. This was a touch more than I got on the Toro, but not by much.
While I felt the the draw was excellent on the 660, the burn was a little more high maintenance. I had to do multiple touchups each time I smoked this cigar – many more touch-ups than I would prefer.
While many know I'm critical when it comes to San Andres Maduro, I felt it worked on this blend – especially with the Toro. I think the wrapper wasn't the issue here as much as this just might be a blend that just doesn't do as well in the 60 ring gauge. It's still a cigar worth trying.
Summary

Burn: Good
Draw: Excellent
Complexity: Medium
Strength: Medium to Full
Body: Full
Finish: Good
Assessement: 2.5 – Try One
Score: 88


References
Original Assessment (Toro): Kristoff Galerones Ceniza de Plata
News: Kristoff Galerones Ceniza de Plata
Price: $11.75
Source: Purchased
Stogie Geeks Podcast: Episode 76
Stogie Feed: Kristoff Galerones Ceniza de Plata Toro