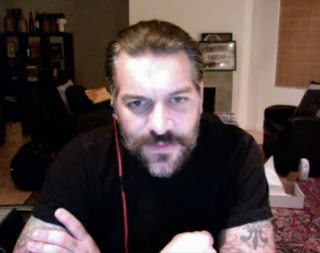 Pete Johnson
Pete Johnson, founder and owner of Tatuaje Cigars was a guest on our Stogie Geeks show this past Tuesday. 2013 was a year in which Tatuaje spent a lot of time with releases around the 10th anniversary of the company. 2014 appears to be just as busy as there are numerous projects that are in the works. In this interview, Johnson took some time to share some of the plans.
The underlying theme for 2014 will to be show off many of his existing core line brands in different ways. At the same time, there are several limited edition projects that are in the works.

We have included the video below as well as summarized the highlights of the 2014 projects:
Core Lines
La Riqueza: Johnson described 2014 as sort of a re-launch for this brand. There will be some new sizes that are introduced. The cabinets of 25 boxes remain, but the box-press vitolas will now go to 10 count boxes. One of those sizes will be a lancero (see Lancero Sampler below)
El Triunfador: Johnson also mentioned that some different sizes will be introduced to this line as well.
Lancero Sampler: This was described by Johnson as a "fun project". The concept here is to create a sampler consisting of a lancero vitola from each of his blends. Plans are to introduce lanceros for La Riqueza, Cabaiguan, Cabaiguan Guapo, Red Label, and possibly Fausto. Fausto was still not confirmed because Johnson wants to make sure the blend is right.
10th Anniversary: Johnson has said that the new packaging for all the 10th Anniversary releases would revert to the original form. He did say we can still expect to see some 10th Anniversary packaging in 2014 as there are still some boxes sitting in Miami waiting to be packed. Meanwhile, the Bon Chasseur and Belle Encre will continue to be produced and packaged in the same boxes.
Limited Lines
2014 Monster No. 7: While its not finalized, it looks like the 2014 version will be Jekyll and Hyde. According to Johnson "thinking it will be Jekyll and Hyde, but I need to determine it by January." Johnson reminded us he had another monster in mind for 2013 before settling on the JV13. He did say it will be an "old school" monster following the pattern of releasing two old school monsters followed by a new monster, then repeating the cycle.
Johnson also confirmed that there are still plans to end the Monster Series after 13 releases. He joked saying "If I can get to 13…either trying to figure out 13 different monsters or try to avoid someone from killing him over the next six years"
"Fat Little Monsters": This is not the official name, but Johnson confirmed the project to release monster blends with the same ring gauge as the originals and same length as the Little Monsters is on. He declined on releasing what the final name is going to be. The project is planned for a summertime 2014 release.
Tatuaje Black Label Corona Gorda Jars: This marks the return of the Tatuaje Black Label Corona Gorda. This is the one piece of the 10th Anniversary puzzle that has not been released fully – except for a soft launch of some bundles. Right now the melamine jars are the hold up for the release. Johnson expects the jars to arrive in Nicaragua in the January/February time period with a release scheduled for March.
La Verite: No concrète plans for a La Verite 2010 launch. Johnson said he felt the line "needs a break", but it is still a project he is passionate about.
Avion: Johnson did confirm that right now, the Avion 13 will be the last Avion to be released. While there was no plans for a Avion 14, Johnson did not rule out making Reserva (Maduro) versions of the Avion 11 and Avion 12.
Little Boris: The Little Boris was a 2012 limited release done for Corona Cigar Company in Orlando, Florida. After a quick sellout of the original run, a survey was done by Corona Cigar and Tatuaje to gauge interest for a future run. While the response was an overwhelming yes, there is no timetable for a release or what the release will be. Johnson hinted there will be packaging changes going forward. He was a bit noncommittal on the blend.
Gran Maravilla: This would be a "redux" release to Knoxville, Tennessee's Silo Cigars of the Maravilla. The Maravilla was an exclusive release to Leaf and Ale.
Ambassador Fine Cigars: Johnson also mentioned a small batch exclusive project he is working on for this store.