Assessment Updates will be posted on this web-site to: 1) Assess "pre-review" cigars that were not given a rating or score (typically pre-release cigars); 2) Provide numeric ratings to cigars previously assessed prior to the implementation of the numeric scoring system; 3) Provide a re-assessment and re-score of a previously assessed/score cigars. Today, we re-assess the Camacho Blackout Limited Edition 2013 in the Toro format. This was a cigar we assessed back in December, 2013.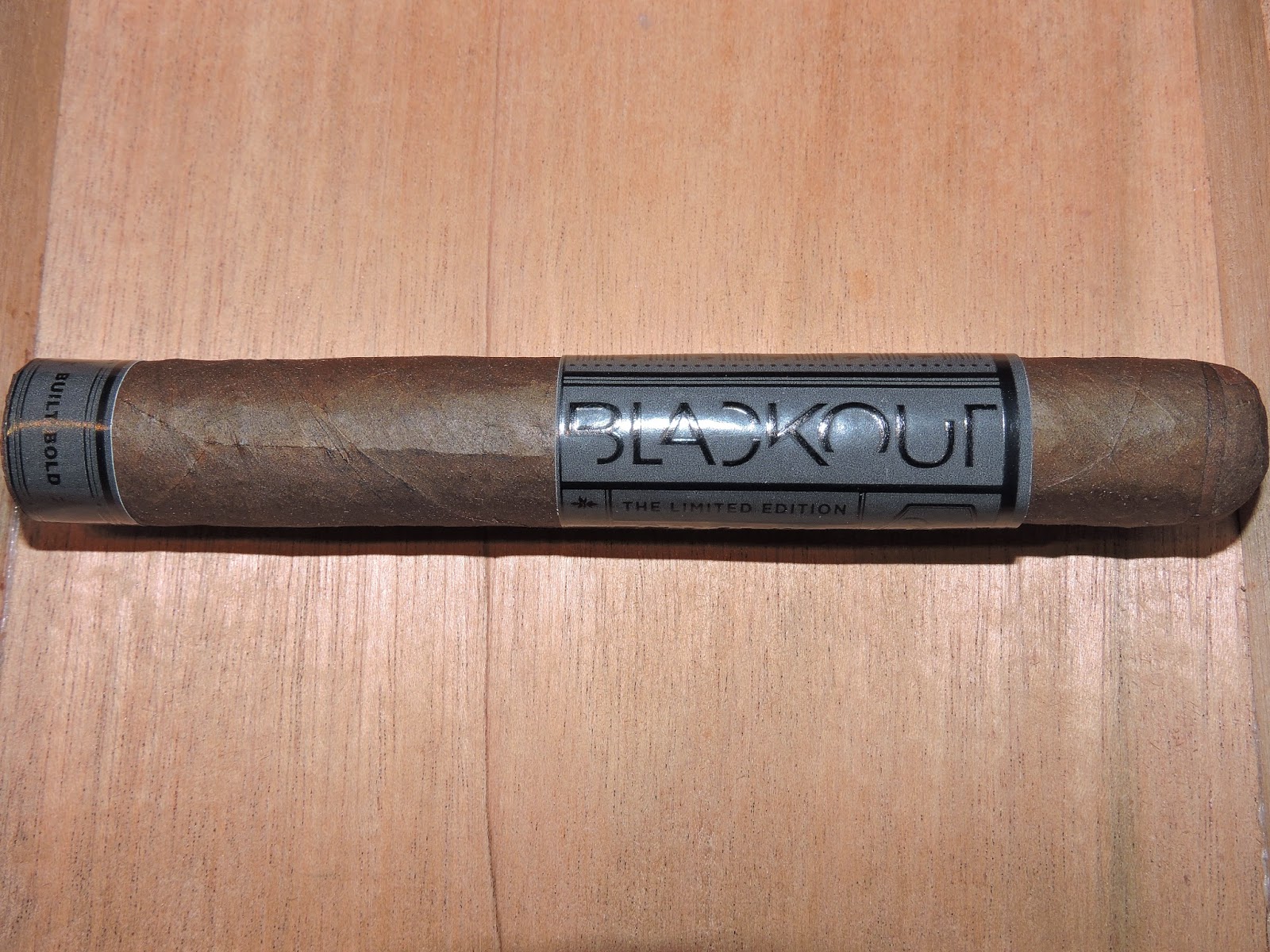 Camacho Blackout Limited Edition 2013

Wrapper: Honduran (2006 crop)
Binder: Nicaraguan (2009)
Filler: Brazilian, Honduran, Nicaraguan (2003, 2008, and 2009 crops)
Toro: 6 x 50
Following the launch of its successful "Bold Standard" rebranding campaign, Camacho Cigars released the Camacho Blackout Limited Edition 2013. This limited production cigar launched in five sizes became brand's first new line since the rebranding. The cigar features a wrapper from 2006, binder from 2009, and fillers from 2003, 2008, and 2009. After these cigars were rolled and aged for an additional two years when the normal period is several months. The Honduran wrapper comes from the upper 2/3 of the plant. It is fermented using "press fermentation" by placing additional weight at the top of pilon of tobacco which allows it to ferment at a higher temperature.
The Camacho Blackout Limited Edition 2013 delivers notes of dark chocolate, earth, red pepper, and citrus in the first half. With this time around, I found the Blackout had smoother chocolate notes in the first half. Like the previous experience back in December 2013, the second half had an increase in spice as well as a rougher profile than the first half. Back in December I found the late stages of the Blackout to deliver some harshness. This time while there was plenty of spice, it was not as harsh.
The Blackout stayed in the medium to full range for strength throughout the smoking experience. In terms of the flavors, the body started out medium to full, but increased to full-bodied in the second half. The construction was excellent and this was reflected with an excellent burn and draw.
I did find the Blackout performed better than last time. It increased the score slightly, but overall I'd still rate this cigar a Try One.
Summary
Burn Excellent
Draw Excellent
Complexity Medium
Strength Medium to Full
Body Medium to Full ( Full 2nd Half)
Finish Good
Assessment: 2.5 – Try One
Score: 89 (December 2013 Score – 88)


References

Original Review: Camacho Blackout Limited Edition 2013
News: Cigar Preview: Camacho Blackout Limited Edition 2013
Price: $11.50
Source: Purchased
Stogie Geeks Podcast: Episode 73
Stogie Feed: Camacho Blackout Limited Edition 2013 Toro