Assessment Updates will be posted on this web-site to: 1) Assess "pre-review" cigars that were not given a rating or score (typically pre-release cigars); 2) Provide numeric ratings to cigars previously assessed prior to the implementation of the numeric scoring system; 3) Provide a re-assessment and re-score of a previously assessed/score cigars. Today, we re-assess the Racies Cubanas 1941 by Alec Bradley in the Robusto format. This was a cigar we assessed back in November, 2013.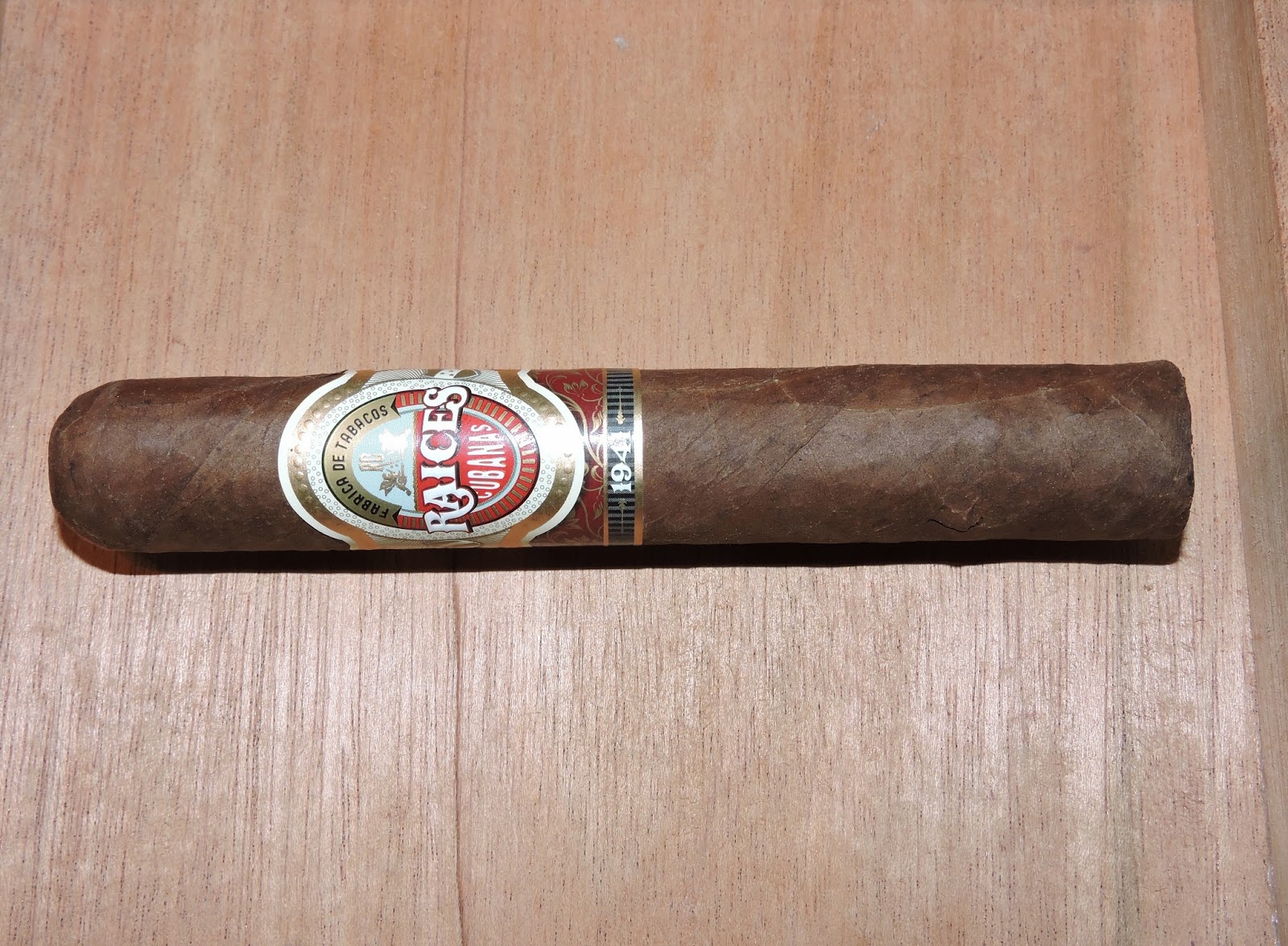 Raices Cubanas 1941 by Alec Bradley
Wrapper: Honduran
Binder: Nicaraguan
Filler: Honduran, Nicaraguan
Robusto: 5 1/4 x 52
The Raices Cubanas 1941 cigar was launched by Alec Bradley a the 2013 IPCPR Trade Show in Las Vegas, Nevada. The cigar is named for the famed factory in Danli Honduras for whom Alec Bradley has had a long-standing relationship with. The 1941 come from the the year hat Romay Endemano, the person who runs Raices Cubanas was born.
For the most part, I found a very similar flavor experience with the Raices Cubanas 1941 in the robusto format as I did 9 months ago when I assessed it. This time around the flavor profile was a little less complex, but the main flavors still shined. I got notes of black pepper and earth to start. This was joined by notes of cherry, earth, cedar, and a creamy undertone. Like the smoke back last November, I found a more sweetness early on – although the sweetness seemed more dialed back. By the midway point I found more of a woody and cedar profile. I felt the cigar maintained both its strength and body over this period of time and really didn't lose much. I assessed this as a full-bodied smoke with the strength starting out medium, but by the last third, it progressed to medium to full.
The construction was excellent. The draw was very good and the minor burn issues I had in November were non-existent.
Overall, this time around the Raices Cubanas scored one point less, but keep in mind the Cigar Coop scoring algorithm has changed. This still is very much a cigar worth getting a fiver on.
Summary
Burn: Excellent
Draw: Excellent
Complexity: Medium
Strength: Medium (1st 2/3), Medium to Full (Last third)
Body: Full
Finish: Good
Assessment: 3.0 – The Fiver
Score: 89 (November 2013 Score – 90)
References
Original Review: Raices Cubanas 1941 by Alec Bradley (Cigar Review)
News: Raices Cubanas 1941 by Alec Bradley (Cigar Preview)
Price: $8.95
Source: Purchased
Stogie Geeks Podcast: Episode 73
Stogie Feed: Raices Cubanas 1941 Robusto by Alec Bradley