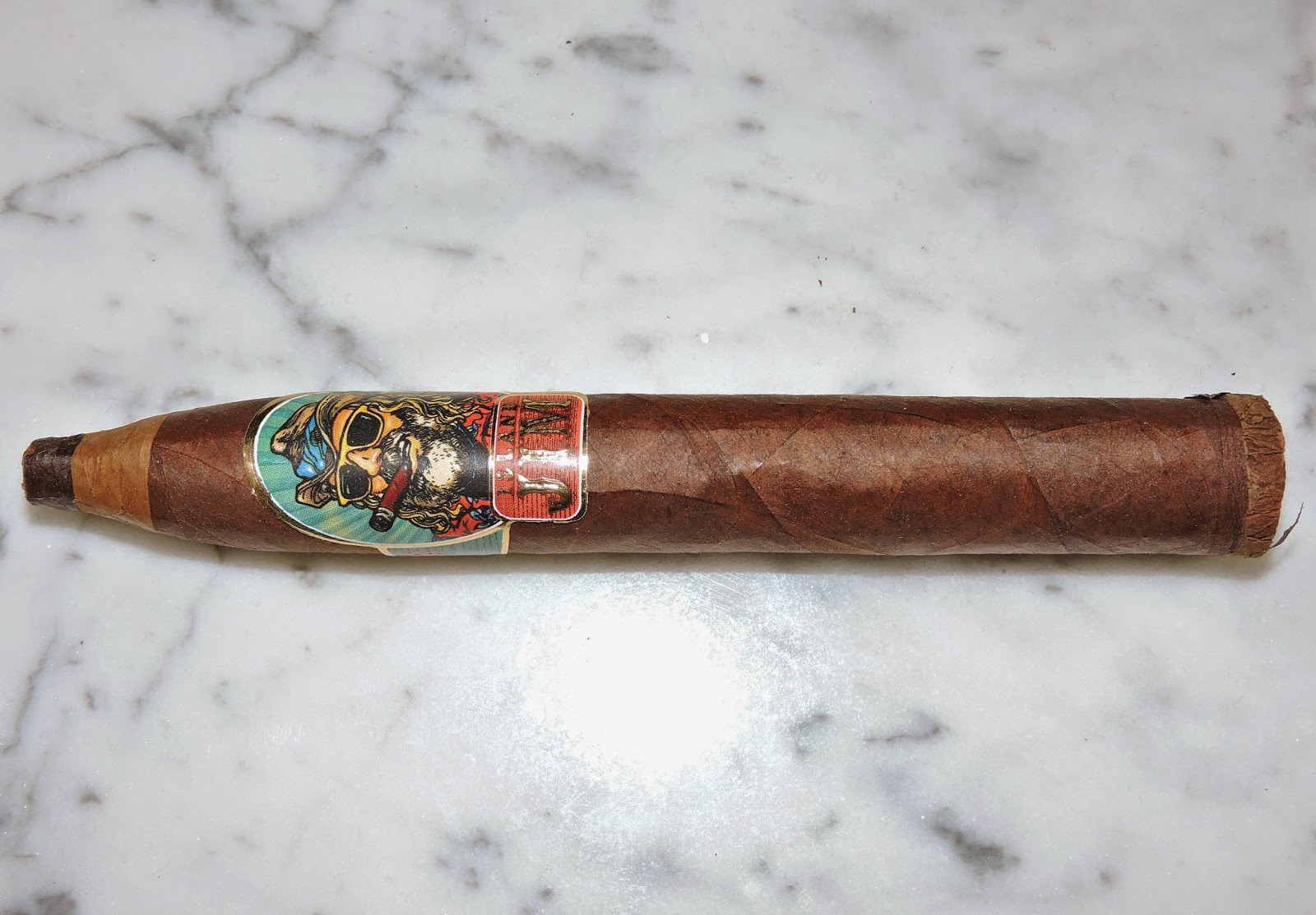 Island Jim by Oscar Valladares and Co.
Island Jim lives on! At the 2014 IPCPR Trade Show, Oscar Valladares Tobacco and Company was showcasing their version of the Island Jim cigar. The Island Jim is named for Jim Robinson, a is a retailer out of Pittsburgh who collaborated on the "Leaf by Oscar" series with Valladares.
If the name sounds familiar, it was Robinson who also inspired the third installment of Ortega Premium Cigars' Wild Bunch 2013 series – which was also called Island Jim.

Robinson is not disclosing details at this time about this cigar, but we do see it has a unique design where the tip looks like a pencil point and it has a shagged foot. We've been told this size is being called "No. 2" Robinson's goal is to have cigar enthusiasts smoke the cigar and down the road details will be disclosed.
In addition to expanding the footprint of the Leaf by Oscar series in 2014, Oscar Valladares and Company also released the Mayan inspired Rosalila line.