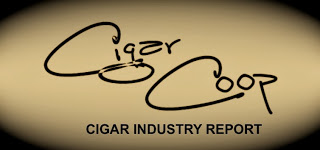 The Cigar Industry Report is a one stop place to catch up on the activity here at Cigar Coop and Stogie Geeks. It is a combination of our news reports, cigar reviews, and assessment updates we do throughout the week. We will also recap what happened on our Stogie Geeks show. Finally, each week we will look back at Cigar Coop history. Look for this report every Saturday morning at 8am Eastern time.

The Cigar Coop Brand Celebrates Four Years
Yesterday, the Cigar Coop brand celebrated its fourth anniversary. In what started out as a short term project has evolved into a leading 365 day a year site dedicated to cigar news and reviews. We thank our readers for their support and look forward to our fifth year.
In case you wanted to see the article that started it all, we present "Worth It for an Iced Coffee"?
IPCPR News and Previews
.
Our post-game 2014 IPCPR Trade Show coverage is now starting to wind down. We have more recaps this week. We will trickle down the coverage next week. Check out our 2014 IPCPR Digest for complete details.
Other News
Legislative News
FDA: No new co-sponsors were added to HR792. The total remains at 161 co-sponsors (162 total sponsors)
North Carolina: A public forum was held this past Monday on the proposed Outdoor Smoking Ban in Mecklenburg County which includes the city of Charlotte. The proposal includes a smoking ban in all municipal buildings as well as parks and golf courses. A public hearing is scheduled for September 2nd with the vote taking place on September 17th.
Assessments
Stogie Geeks Episode 105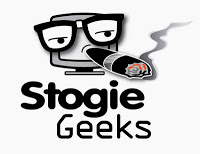 On this date August 16th…