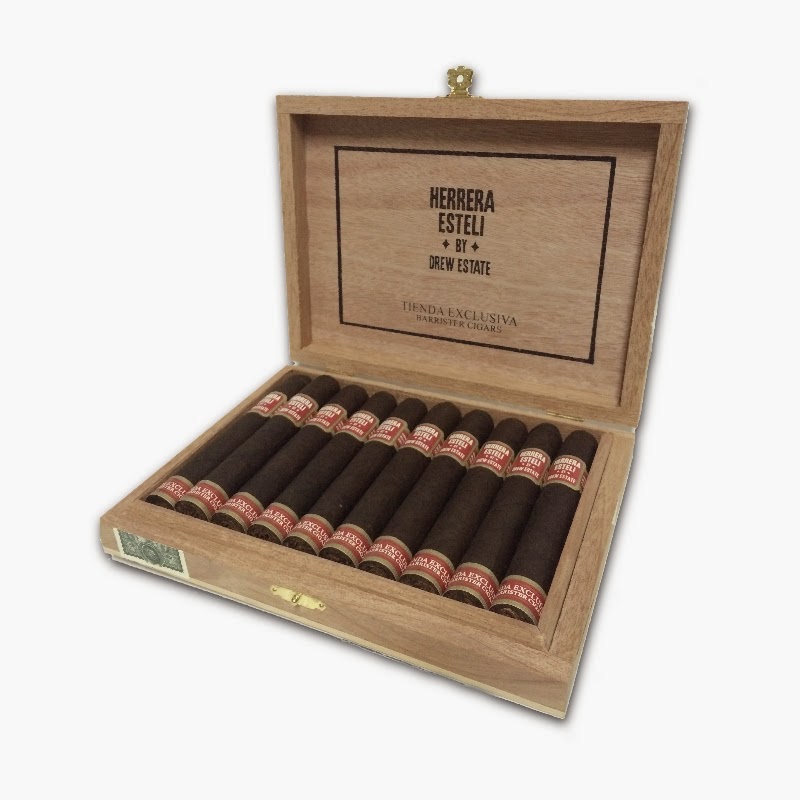 Drew Estate Tobacco Company has announced a new line of cigars allied Tienda Exclusiva by Willy Herrera. The name Tienda Exclusiva translates to "Store Exclusive" and that is what this line is intended to be. Blended by Drew Estate Master Blender Willy Herrera, this is a small batch production series that will be released to one retailer per release with a plan of several releases per year. The company has announced the first release will be going to Barrister Cigars. The cigar will be officially launched on September 2nd at an in store event at Barrister Cigars with Herrera and Drew Estate Chairman Jonathan Drew in attendance.
Herrera has been experimenting with several blends since he has joined Drew Estate back in 2011. The intent now is to make some small batch releases from these blends. In terms of this Tienda Exclusiva for Barrister, the genesis of this blend came after the 2013 New Jersey Cigar Festival. – an event spearheaded by Barrister Cigars.

When asked about the blend, Willy Herrera responded from Esteli, Nicaragua: "This was one of the blends that I was working on through 2012 and 2013. David (Mallow) smoked it at the Festival and kept coming back for more. Eventually, he smoked every cigar I had brought, which I thought would be enough for the entire week! I knew he loved the blend and it felt right assigning it to him for my first Tienda Exclusiva."
David Mallow, owner of Barrister Cigars, said that, "the 'Tienda Exclusiva by Willy Herrera' is a truly beautiful project that I am honored to be involved with. It's no secret that Willy is one of the most talented tobacco blenders out there, and we can't wait to have the cigar in our humidor."
As stated previously, every "Tienda Exclusiva by Willy Herrera" blend is a limited quantity production cigar made at La Gran Fabrica Drew Estate. Jonathan Drew noted, "I recommend you don't sleep on this one. These are one and done. Willy has a lot on his plate right now as Master Blender of La Gran Fabrica Drew Estate. As I've said before, 'Boutique is in the Heart' and Willy has spent so much time creating and experimenting with blends. We have some real gems out of the blends he has worked on. Now, it's time to get them into production.
No production numbers. blend or size information was provided. The first Tienda Exclusiva will haven an SRP of $12.00.