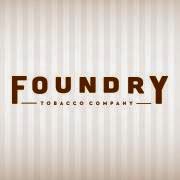 General Cigar Company's Foundry Brand will be adding three new blends to its Compounds, Elements, and Musings line. These cigars include Cobalt, Dubnium, and Lithium and were showcased at the 2014 IPCPR Trade Show. Consistent with both the line and the Foundry brand, these three cigars will feature rare tobaccos and innovative packaging.
The inspiration for Compounds, Elements and Musings comes from the Periodic Table of (chemical) elements. Each offering is represent by either an element name or a compound (combination of elements). The line was launched at the 2013 IPCPR Trade Show and featured 12 offerings with a total of 18 blends.

In 2013 General Cigar Company led the way with new releases at the IPCPR Trade Show while Foundry was the brand leading the way with 18 new blends. 2014 hasn't been much different as General led the way at the Trade Show again with Foundry leading the way among General's brands. This year Foundry introduced three new lines, 11 new blends and 16 Facings.
Cobalt, Dubnium, and Lithium join Uranium and Carbon as the only currently available offerings in the line due to tobacco availability. Supplies of many of the other lines have been exhausted. The line does not discuss much around specific blend components.
The following are the new descriptions.
Cobalt – The Goblin
Cobalt is an element used to build alloys and bring components together. This cigar "fuses a diverse blend of tobaccos into a cohesive product". It also pays homage to the goblin because Cobalt gets its name from the German word Kobold, meaning goblin.
This is a 5 1/4 x 54 offering. It is packaged 10 per box and has a price point of $6.95 per cigar. The cigar contains Nicaraguan, Mexican, and Mysterious tobacco.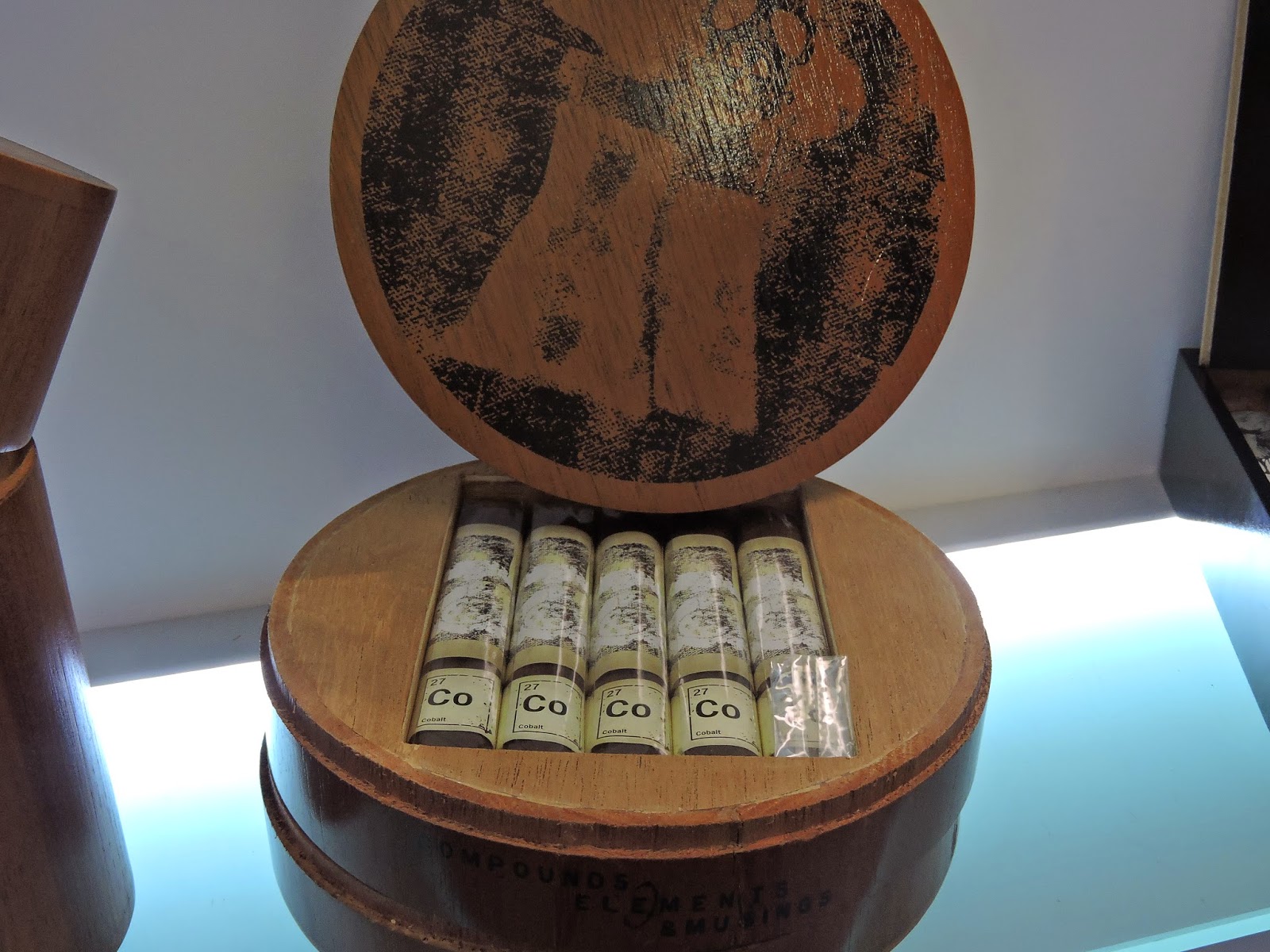 Dubnium: The Cheshire Cat
While this is dedicated to element number 105, this cigar has a theme of mischief by tying in the Cheshire Cat. According to Foundry, "the Cheshire Cat beckons us onward to explore the unexplored and discover the undiscovered".
This cigar is available in a 6 x 60 box-press. It is packaged 20 per box and has a price point of $6.75.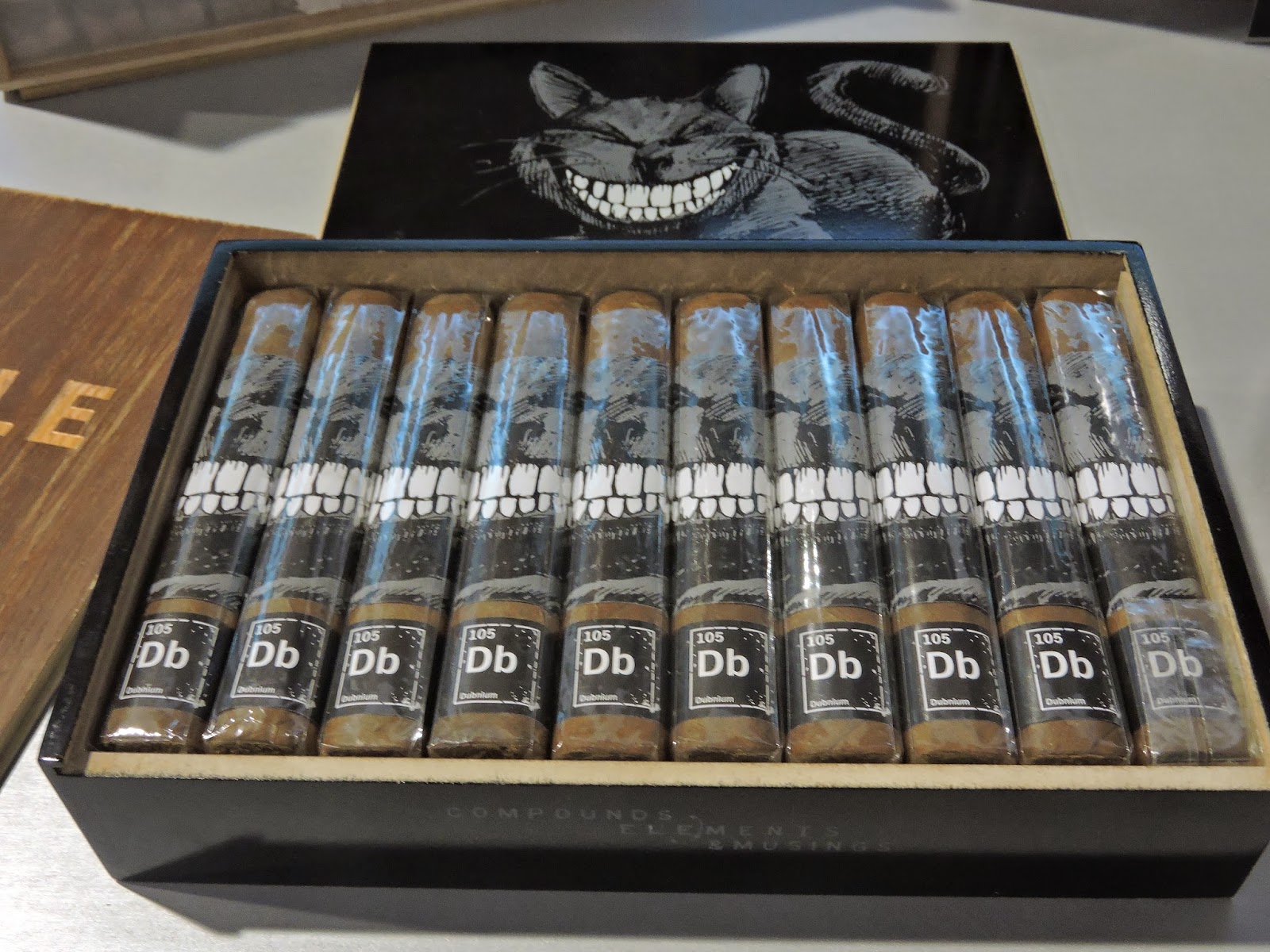 Lithium: The Battery
This is dedicated to element number 3 and also pays homage to the achievement of harnessing the earth's energy. Foundry says like a battery uses common metals to store and release power, a cigar captures the energy of the sun, wind, and rain.
This comes in a jar-like opening containing 12 cigars. Each cigar is a 6 1/2 x 50 offering and is packaged 12 per jar. The cigar contains Nicaraguan, Mexican, and other undisclosed tobacco.