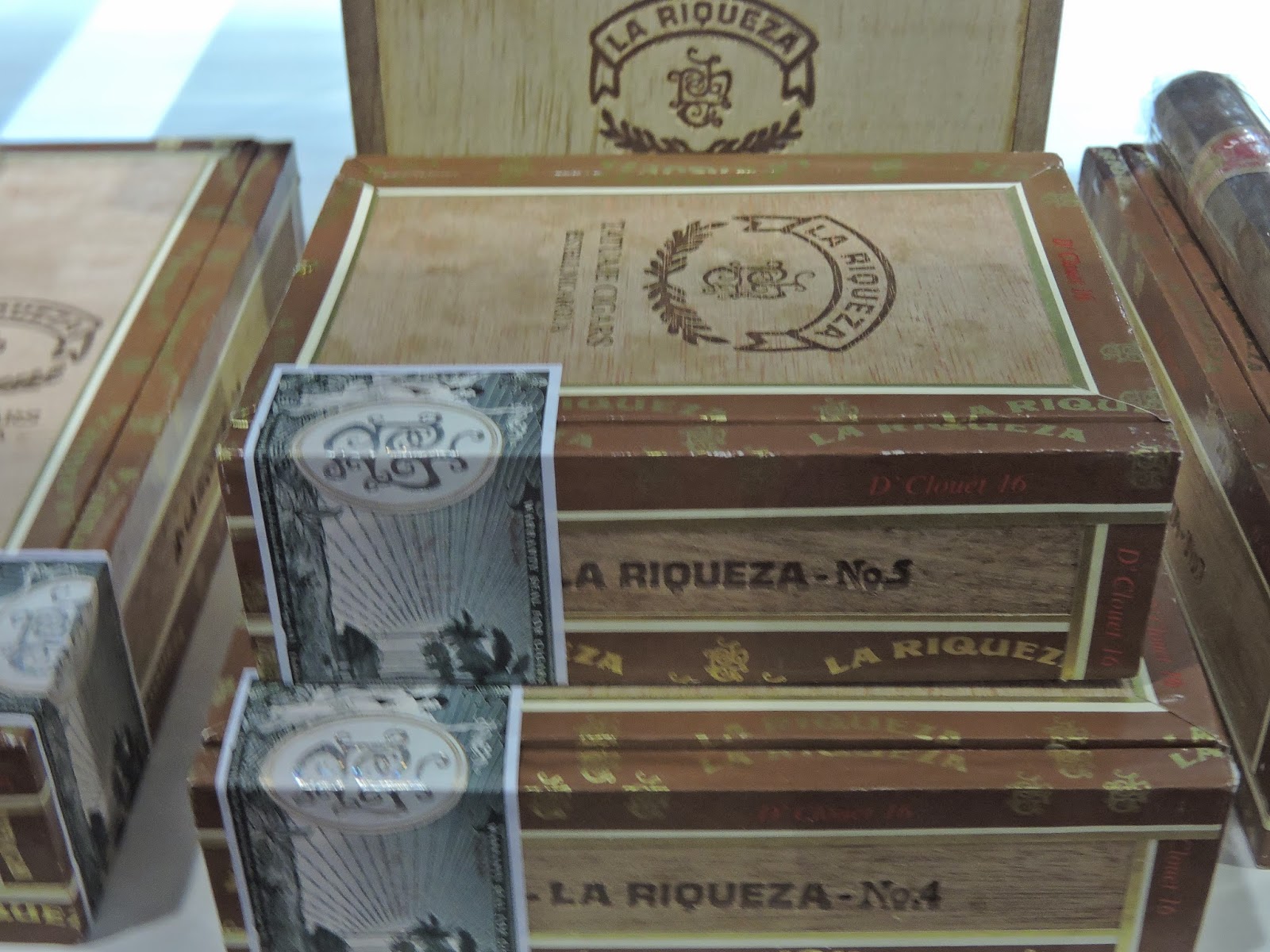 When Pete Johnson was a guest on Stogie Geeks this past November, he told us to expect some action around the La Riqueza line come IPCPR-time. At this year's IPCPR Trade Show, that is exactly what we got. Johnson showcased three new sizes of the La Riqueza and introduced new ten count boxes for the box-press line.
New to the La Riqueza line is the Tatuaje La Riqueza No. 6, a 7 x 38 lancero that was already featured in the Tatuaje Lancero Sampler. In addition the Tatuaje No. 7, a 5 3/4 x 54 Toro Grande, and Tatuaje No. 8 a 6 x 60 Toro Grande have been added to the line. All of these sizes will be available in ten count boxes.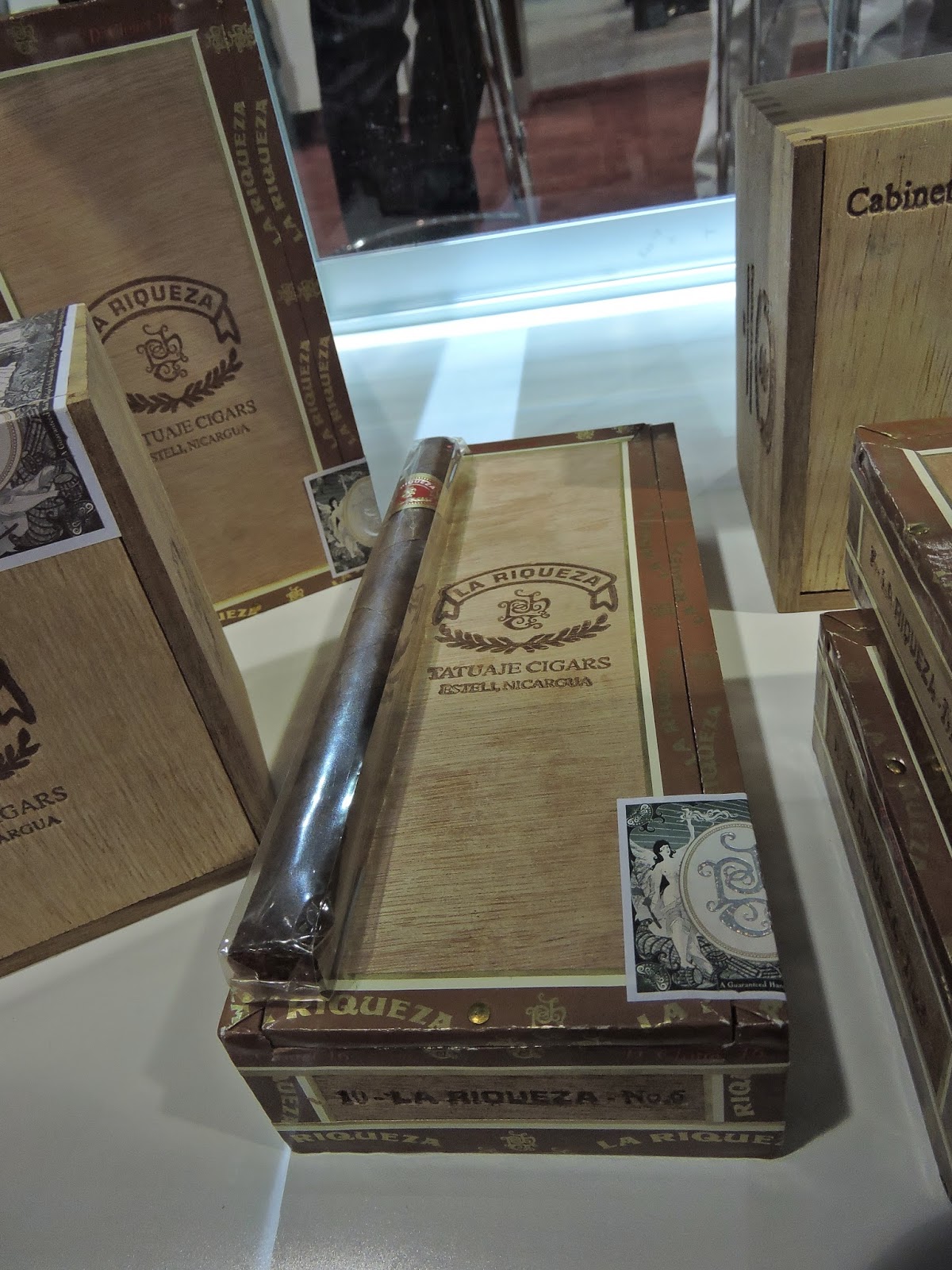 La Riqueza No. 6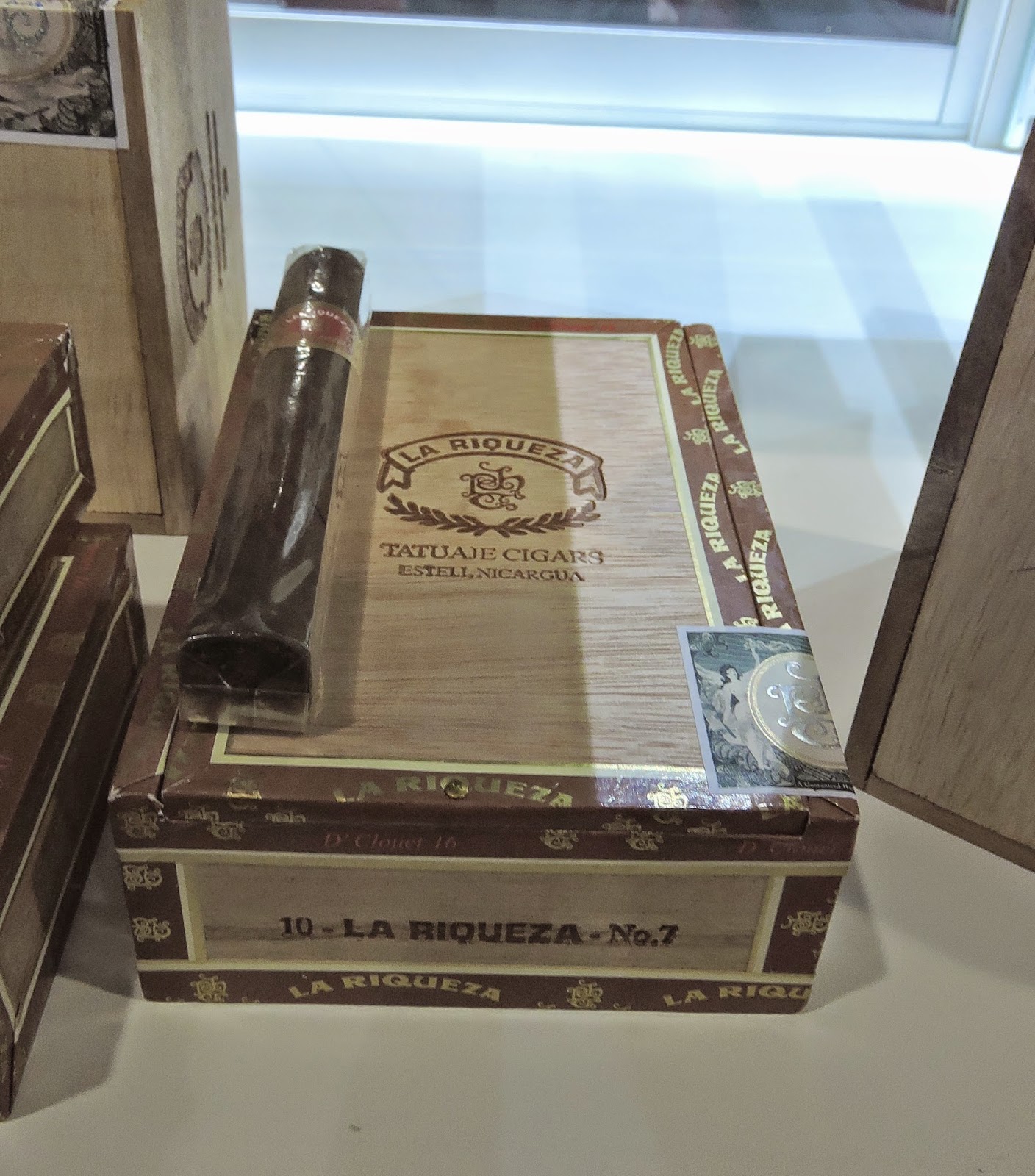 La Riqueza No. 7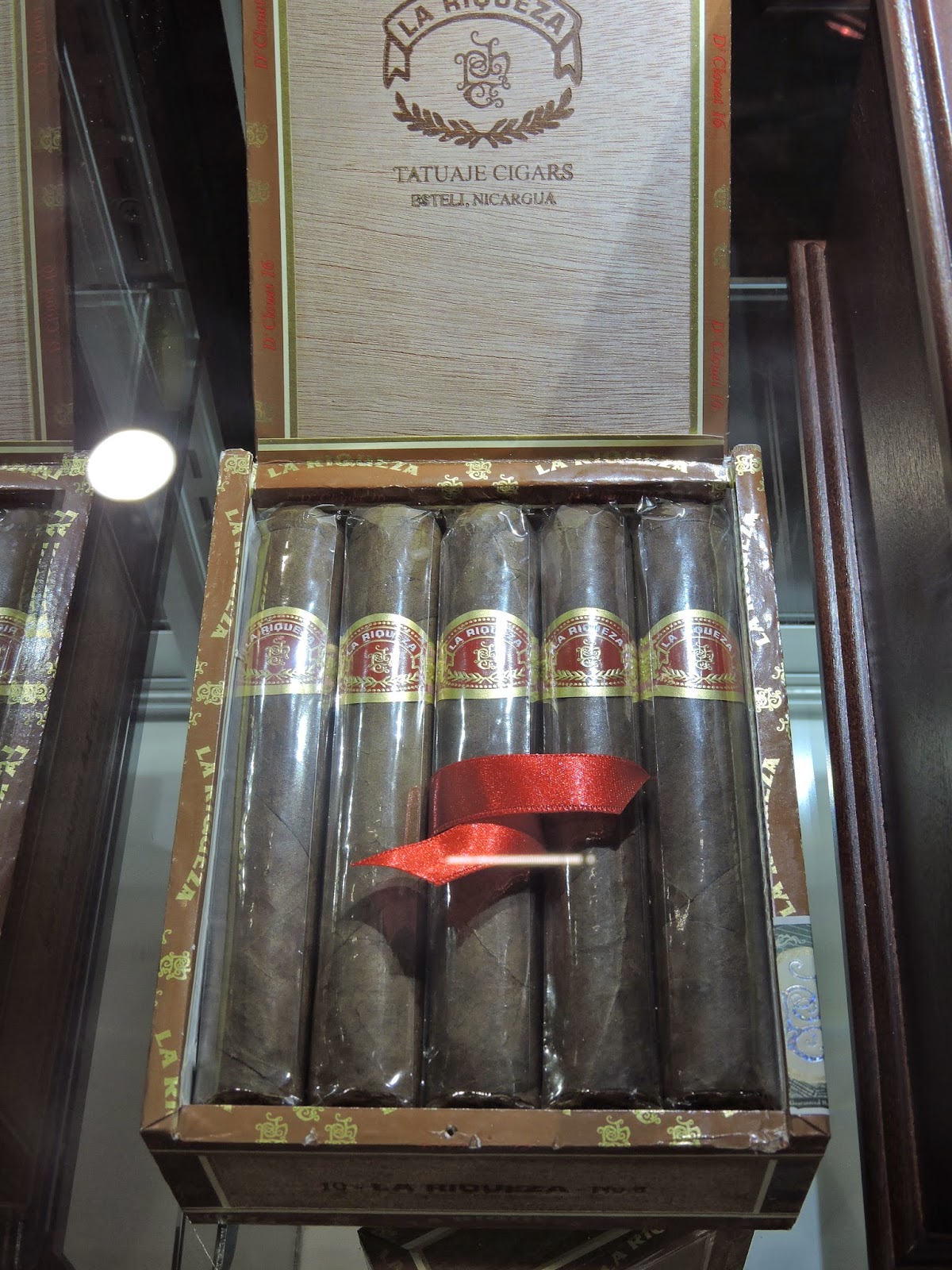 La Riqueza No. 8
The entire La Riqueza Box-Press line will be going to ten count boxes and feature new packaging. Meanwhile the La Riqueza Cabinet line remains at 25 count boxes.
At a glance, here is a look at the La Riqueza line:
Blend Profile
Wrapper: Connecticut Broadleaf
Binder: Nicaraguan
Filler: Nicaraguan
Vitolas Available
La Riqueza (Box Press)
No.1: 6 1/2 x 42
No.2: 5 1/2 x 52 (Belicoso Fino)
No.3: 5 5/8 x 46
No.4: 5 x 48
No.5: 4 3/8 x 42
No.6: 7 1/2 x 38
No.7: 5 7/8 x 54
No.8: 6 x 60
Cabinet (Parejo)
Double Corona: 7 5/8 x 49
Petite Robusto: 4 1/3 x 52
No. 2: 5 1/2 x 42 (Belicoso Fino)
No. 4: 5 x 48
No. 5: 4 3/8 x 42