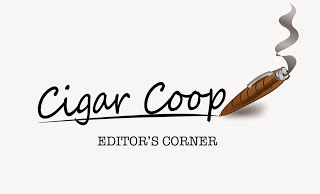 The Cigar Coop brand prides itself on building media content based on journalistic principles. We want our written content feel like a daily news periodical, and we want our broadcast to have a feel of a weekly talk show. In the end, the ultimate measure in how successful we are comes down to how our readers and audience view us. Over the past few weeks there have been several stories that have been brought to our attention that we have opted not to publish at the time they were brought to us. It doesn't necessarily mean they shouldn't be published, it just means there was not enough information or fit within our principles. For this month's editorial, I take a look at a few of these from a general standpoint – namely rumors, teasers, and press releases. While these are our policies around these topics, it is important to know that we still advocate for freedom of the press.

Rumors
We look at a rumor as something we cannot get any confirmation from a creditable source. Our policy here is simple. We do not print rumors and we will not feed the rumor mill.  In the early days of Cigar Coop, we did explore this, and it was quickly dismissed.  Our brands are not really interested in being in the rumor business and / or spreading rumors.
In light of the recent Torano and Leccia acquisitions, this has resulted in many more rumors in the industry. We've had several "I heard this rumor, why don't you print this on your blog?"  My answer is simple, our online media brands do not choose to report on this.  It's our personal choice, it doesn't make it right or wrong.   If the rumor comes to light and we can get confirmation, you can be sure we will give it the level of coverage it deserves.
Teasers
A teaser is a nugget of information a company puts out, but doesn't put the details of it out there.  In general, Cigar Coop is not going to devote an article to a teaser.  We might mention it on the weekly Cigar Industry Report, but we won't craft a story unless we feel the level of content is available to do so.
We do consider teasers to be important in following up for writing a full story, but until we can get enough details for that story, we don't want to be in the business spinning cycles reporting on a tweet or photo until we are comfortable with that follow-up information.  Our weekly Cigar Industry Report does provide that avenue to link to that teaser via social media.  Devoting a whole story to a tweet or instagram photo with no meat doesn't cut it for us.
Our policy here is not right or wrong.  Much like staying away from rumors, it is a personal choice.  Once we got the information, you can be sure we will report on it.
I've found it puzzling when a manufacturer puts a teaser out, then hours later reports the story in its entirety to a media source.  In my opinion, I question why put the teaser out there. This seems to be more of a trend lately.
Press Releases
Sixteen months ago, we made a decision – we would not be in the business of copying and pasting a press release as our content.  This fits into our concept of following journalistic principles.  We want the majority of the words written or said on our brands to be our own – and come from our mouths, and not written from a third party perspective.  At the same time, we are committed to preserving the integrity of the announcement.
There are some cases we have been privy to exclusive information. We are grateful for that.  In these cases, we build an original story and what we publish is exactly that.  In other words, our words do not constitute the press release itself.  Instead, our story is built from exclusive information released from us. It's no different than when we build an original story from a widespread press release.
There are some cases where we will print the press release in its entirety from the manufacturer, but this is more of the exception, than the rule.
We support those manufacturers that embrace the idea of a press release.  We feel in the end, their information is more accurately reported.  Those who choose to use other means are the ones that tend to have more inaccuracies.  At the same time, we now are also getting more selective as to what is newsworthy.  I personally have seen some press releases written like glorified advertisements  – and those we are not looking to invest cycles on.
Again, freedom of the press – and personal choice here.  Just because we do it this way doesn't mean one way is more correct.
——-
In the end, we hope this makes some difference into why you come to Cigar Coop and Stogie Geeks, and we thank you for your support