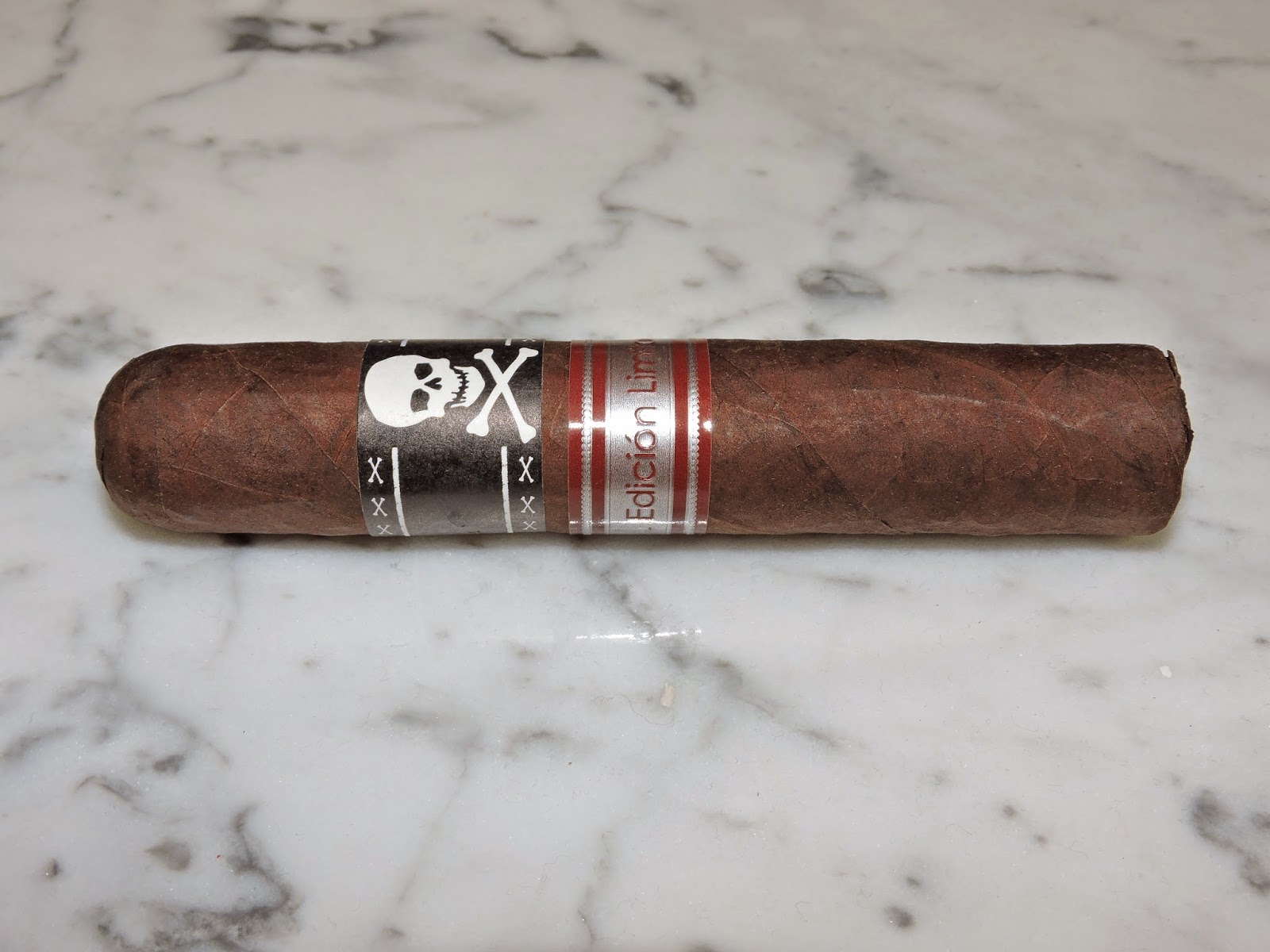 Over the past few years, the rise of limited edition cigars has become an integral part of the cigar landscapes. It seems like every month, a new limited edition cigar is hitting the marketplace and there are more companies adding limited edition cigars as offerings. There are many factors that drive a company to produce a limited edition cigar. From one standpoint, tobacco supplies often dictate how many cigars can be produced, and a limited edition cigar is a great way to leverage quality tobaccos that are in finite supply. At the same time, by making a limited offering, a cigar company can create some excitement and buzz from a marketing standpoint. I've started to look closely at these limited releases, and what I've discovered is that "limited edition" can mean different things in the cigar industry. In some cases there are production drivers that create a limited edition as well as some distribution drivers.



One and Done
When a cigar enthusiast hears "limited", the one and done model is the one that comes to mind. This is typically a one time production run of a cigar or a case where a capped production number is set. Whether it is a large or small production run, the one thing that stands out is that there is only a single run of this cigar produced. Often tobacco supplies are the driving reason for this.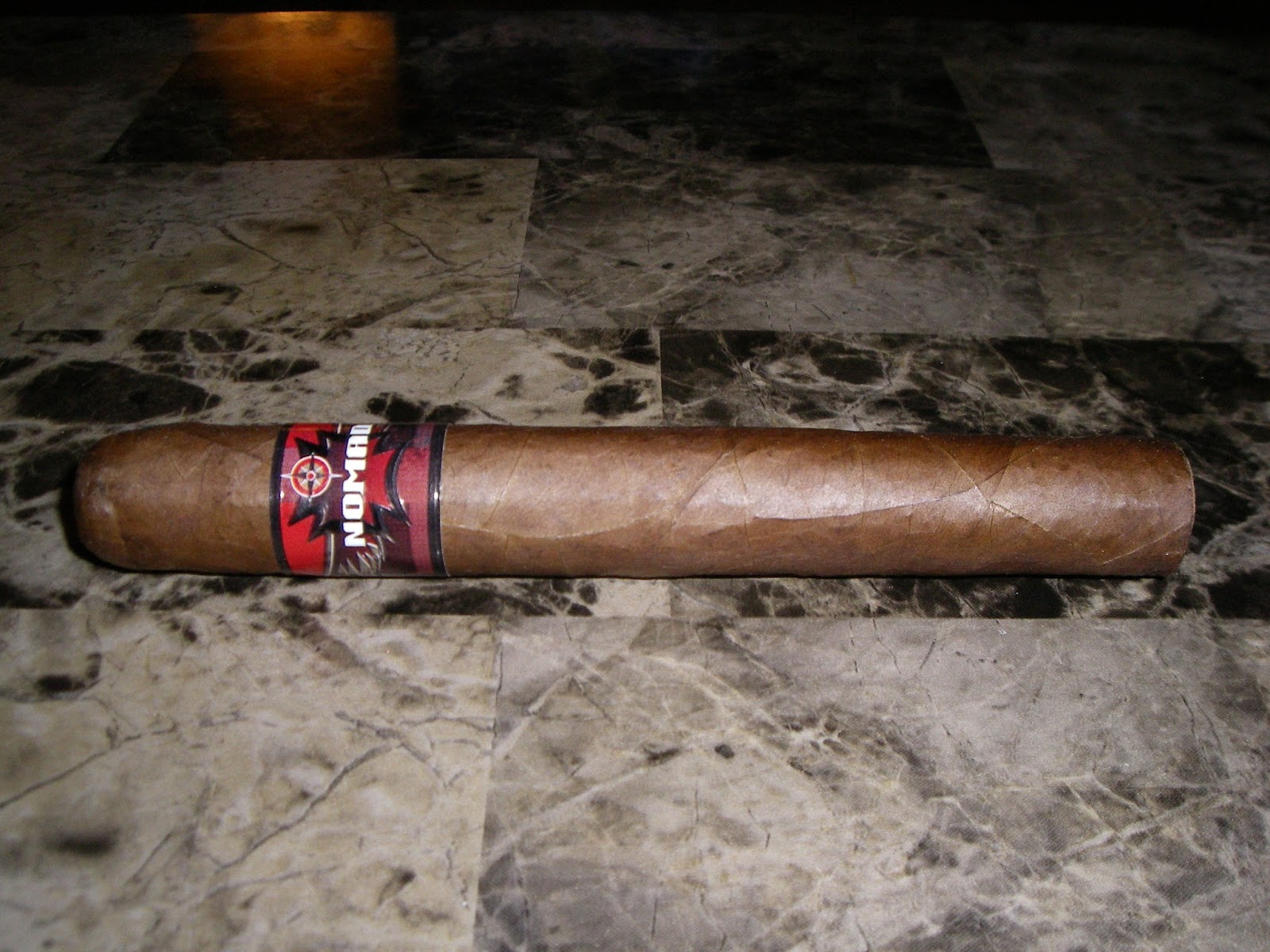 Nomad LE Esteli Lot 1386
Some examples of "One and Done" limited edition cigars include:
Tatuaje Mexican Experiment
Nomad LE Esteli Lot 1386
Crowned Heads Mule Kick
Limited Production
Sometimes limited might not refer to a one time release, but it's a case where production numbers are controlled on (usually) an annual basis. As a result the cigar is still "limited", but it is also not "One and Done" either. This is often done not only because of tobacco supplies, but to maintain consistency, and to not over-saturate the market with a release.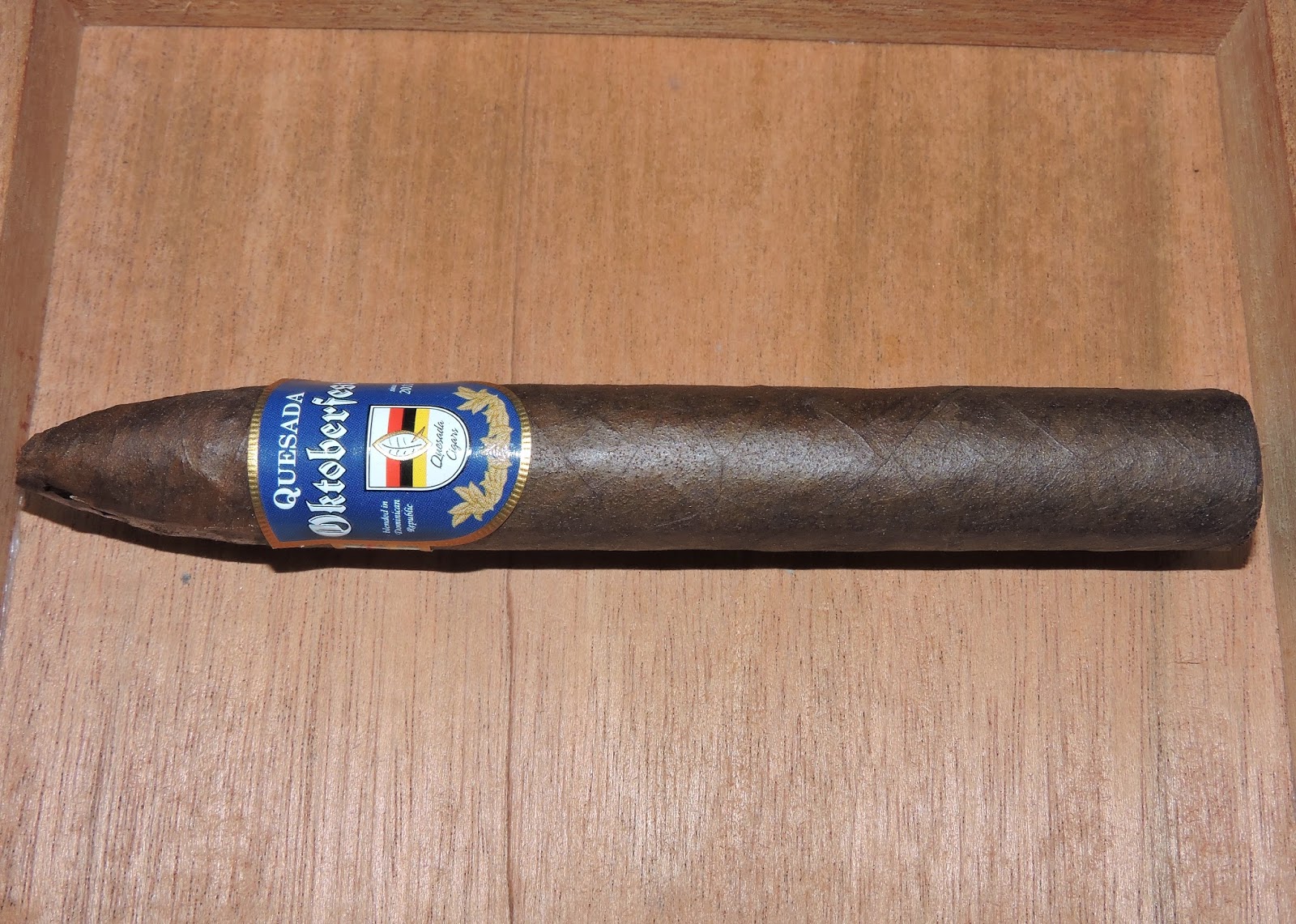 Quesada Oktoberfest
Some examples of "limited production" releases include:
Room 101 Namakubi
Quesada Oktoberfest
Arturo Fuente Anejo
Small Batch
A small batch is exactly what the name implies, means that the production run in done in low numbers. The definition of small batch is a loaded one and it can have a different meaning to different people. In this context, I am defining small batch to be a production run that results in retailers carrying that line receiving very few boxes (I will use a ballpark number of 5 boxes and under). When these cigars are released can sometimes be unpredictable and often will just show up at retailers. Small batch runs overlap with "one and done" or "limited production" runs.
Some of the more popular "small batch" releases include:
Viaje (all lines)
Liga Privada Unico Serie
Black Label Trading Company (all lines)
Retail (Shop) Exclusive
Many times a manufacturer will make an exclusive cigar for a retailer. This can be a brick and mortar or an online retailer. The objective in this case is to make a cigar to provide an incentive to a customer to shop with that particular retailer. Sometimes this can be an on-going regular production cigar for that retailer. Other times it can fall into the "One and Done", Limited Production, and Small Batch models. In each of these cases it helps the manufacturer create some excitement around a release and/or work through limited tobacco supplies.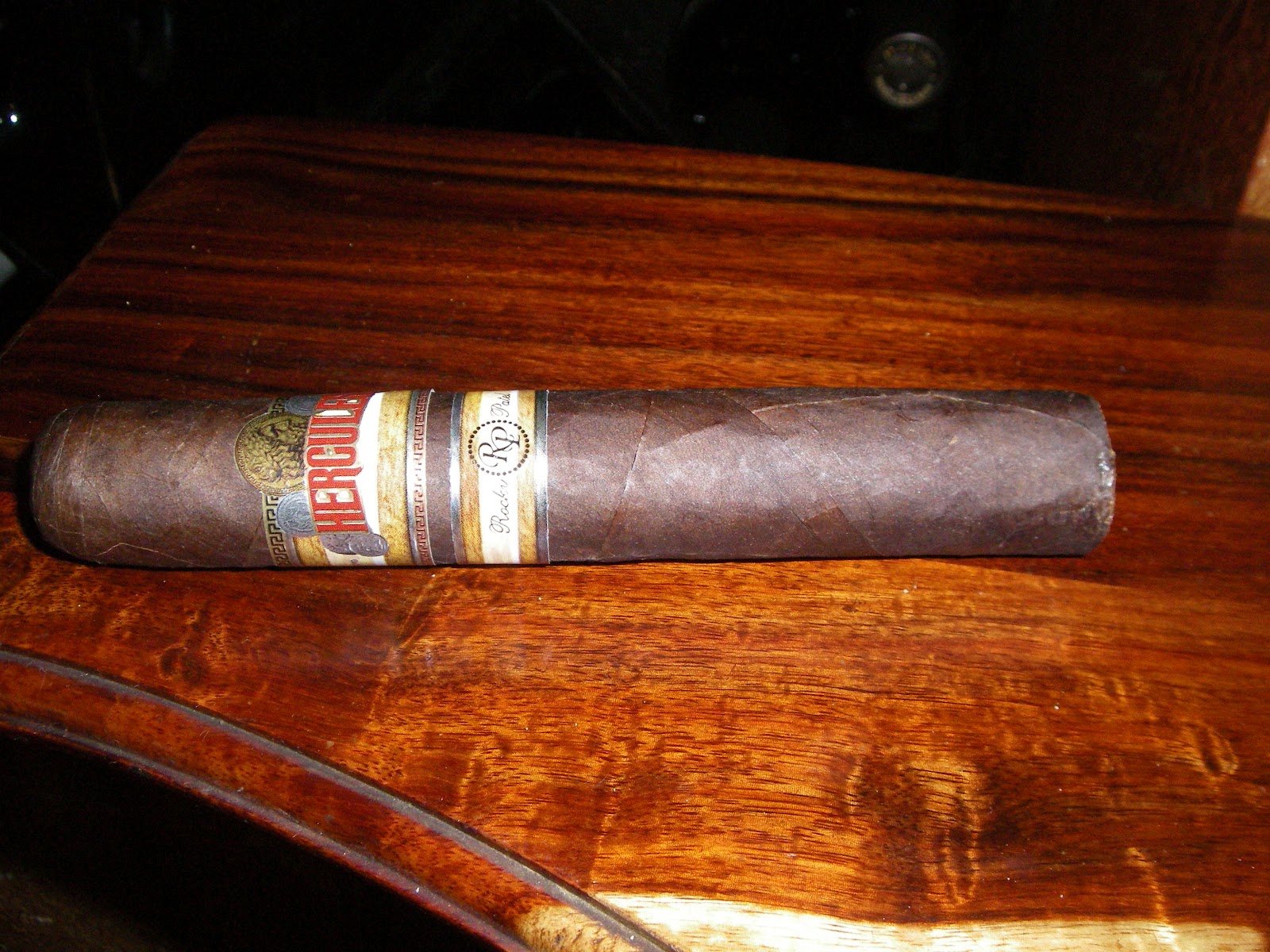 Rocky Patel Hercules
Some examples of retail / shop exclusives include:
Tatuaje HCS (Holt's Cigars)
My Father El Hijo (One and done for Smoke Inn Cigars)
Rocky Patel Hercules (Small batch, limited production for Corona Cigar)
Regional Releases
A recent trend in the industry has been to limited a release of a cigar to a particular geographic region. While there have been U.S. only and European releases for some time, an increasing trend within the U.S. has been the rise of regional releases within American borders. This has led such things as "East only", "Southeast Only", "New York" only, etc. In most cases, the releases were like retail only cigars – to create excitement and/or work through limited tobacco supplies. In the case of New York City, cigars by such companies as Alec Bradley, La Aurora, Gurkha, and Altadis made cigars in an attempt to lure customers who were buying cigars out of state due to high taxation. Like the retail-exclusive releases, regional releases can fall into core production, "One and Done", Limited Production, and Small Batch Models.
Some examples of regional releases include:
CAO Left Coast / Right Coast (West and East releases respectively)
Jaime Garcia Reserva Especial New England Edition (to the New England States)
Crowned Heads Tennessee Waltz (Tennessee)
Selected Groups
In some cases, distribution of a cigar can be done across a group of retailers. This group can vary in size to as few as 2 to over 70. There may or may not be a common denominator to what comprises this group. Perhaps the most common group of retailers where limited releases are done is to the Tobacconist Association of America (TAA). These cigars also overlap some of the other limited edition models whether they are core production, "One and Done", Limited Production, and Small Batch Models. Another Selected Group could be those shops that are official lounges sponsored by a manufacturer. In many cases, special limited cigars are provided to those places. Others have been groups of retailers selected to receive a particular cigar based on either quantitative factors or simply at random.
Some examples of Selected Group releases include:
Avo Movement TAA Limited Release
Casa de Montecristo Exclusivo by Altadis (available only in Altadis Casa de Montecristo Lounges)
Viaje Zombie 2013 Edition
Event Only Cigars
Cigar events provide cigar enthusiasts an opportunity purchase product (sometimes at reduced rates), a chance to obtain swag (T-Shirts, Caps, etc), and meet with cigar personalities. Another trend to provide an exclusive cigar that has been made for that event. There are several models to then obtain that cigar. One way is to simply place the event-only cigar for purchase at the event. Another method is to provide cigar enthusiasts an opportunity to purchase the event only cigar if another purchase has been made. Finally, the Event Only cigar can be given as a promotional item or in additional to another purchase made at the event.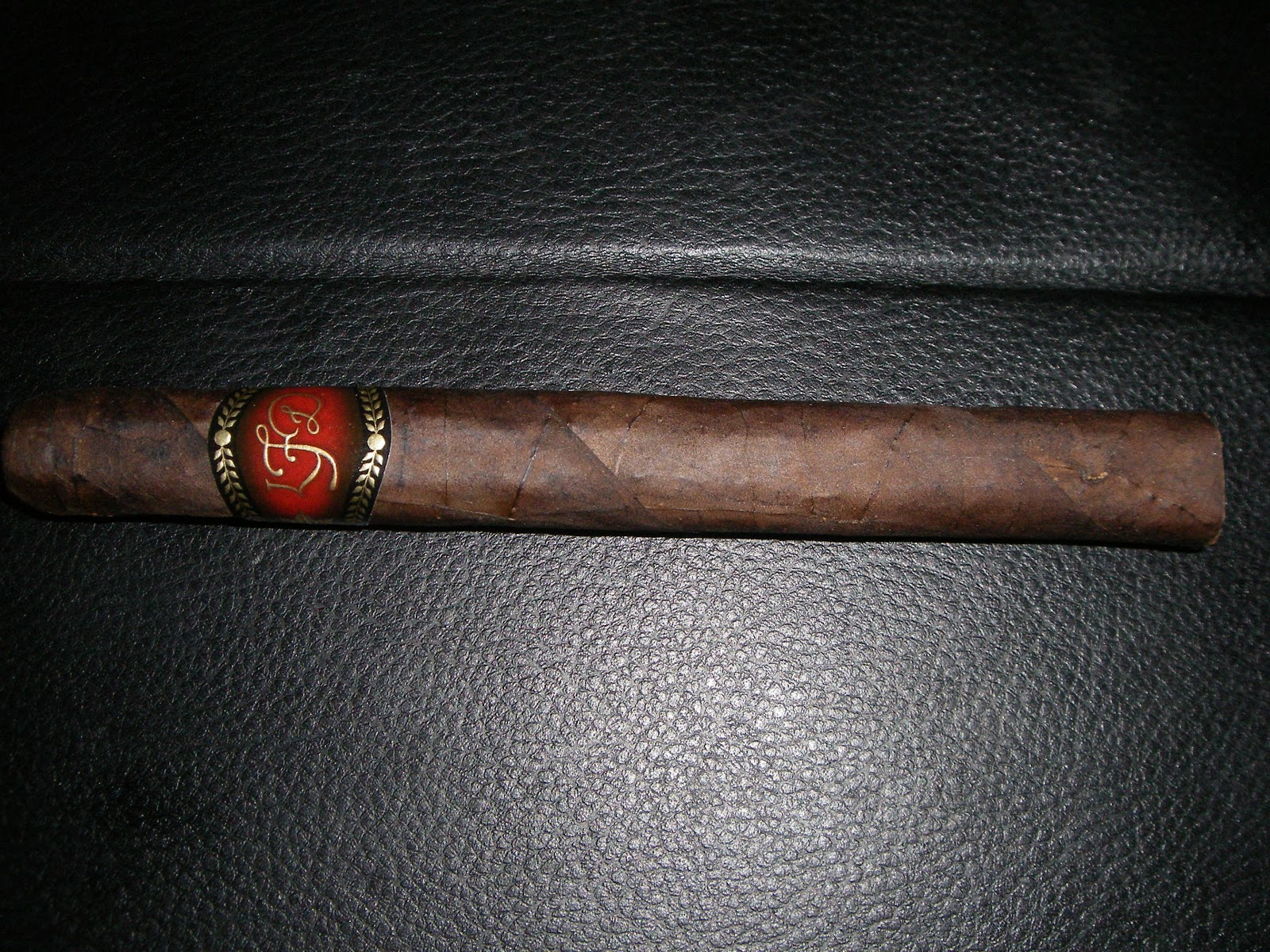 La Flor Dominicana Mystery Cigar
Some examples of Event Only Cigar releases include:
La Flor Dominicana Mystery Cigar
Quesada Oktoberfest Salomon Press
Torano Vault Gold VLE 100
Limited Edition Line Extensions
Limited Editions are not always tied to new blends. In some cases, limited edition cigars have been done in terms of line extensions by adding new vitolas to existing cigar blends. Many times, there is some tweaking done to the blend to ensure that it performs well in a different format. While limited edition line extensions have many of the same objectives as most limited edition cigars, it also provides a way to introduce a line extension to a blend that might be more niche – such as a lancero. The limited edtions line extensions can overlap one of more of the types of limited editions described above.
Some examples of limited edition line extension releases include:
CyB Lancero by Joya de Nicaragua (TAA release)
Headley Grange Drumstick (Limited production Lancero)
El Centurion Toria by My Father Cigars (Corona Gorda for three shops)
—
There is some debate as to whether the rise of limited edition cigars are good for the industry at the expense of the tried and true regular production cigars. The definition of a limited edition cigar might be a loaded one, but the recent rise of the cigars discussed above has definitively changed the landscape of the cigar industry. In the end, it will be the supply of these cigars versus consumer demand that will ultimately dictate if this is a good thing for the cigar industry or not.
First published to The Cigar Lounger magazine, December 2013 with some minor revisions made and use of Cigar Coop photos.