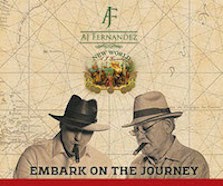 Robbie Streitz, National Sales Manager for A.J. Fernandez Cigars was a featured guest on the Stogie Geeks Third Anniversary Show. While recapping the success of the company's new brand, the A.J. Fernandez New World, Streitz said the company is now exploring the possibility of adding another wrapper option in a Connecticut wrapper.
While specifics on a New World Connecticut were not yet released, Streitz did mention on the Stogie Geeks broadcast, "This cigar the New World, we might be releasing it after the first of the year maybe in a Connecticut wrapper. It's done so well, and we want everyone to smoke it. It's done so well, and we want everyone to smoke it. It's only one wrapper now. It's a nice Oscuro, Dark Nicaraguan, so why not give it in another wrapper for a consumer to smoke."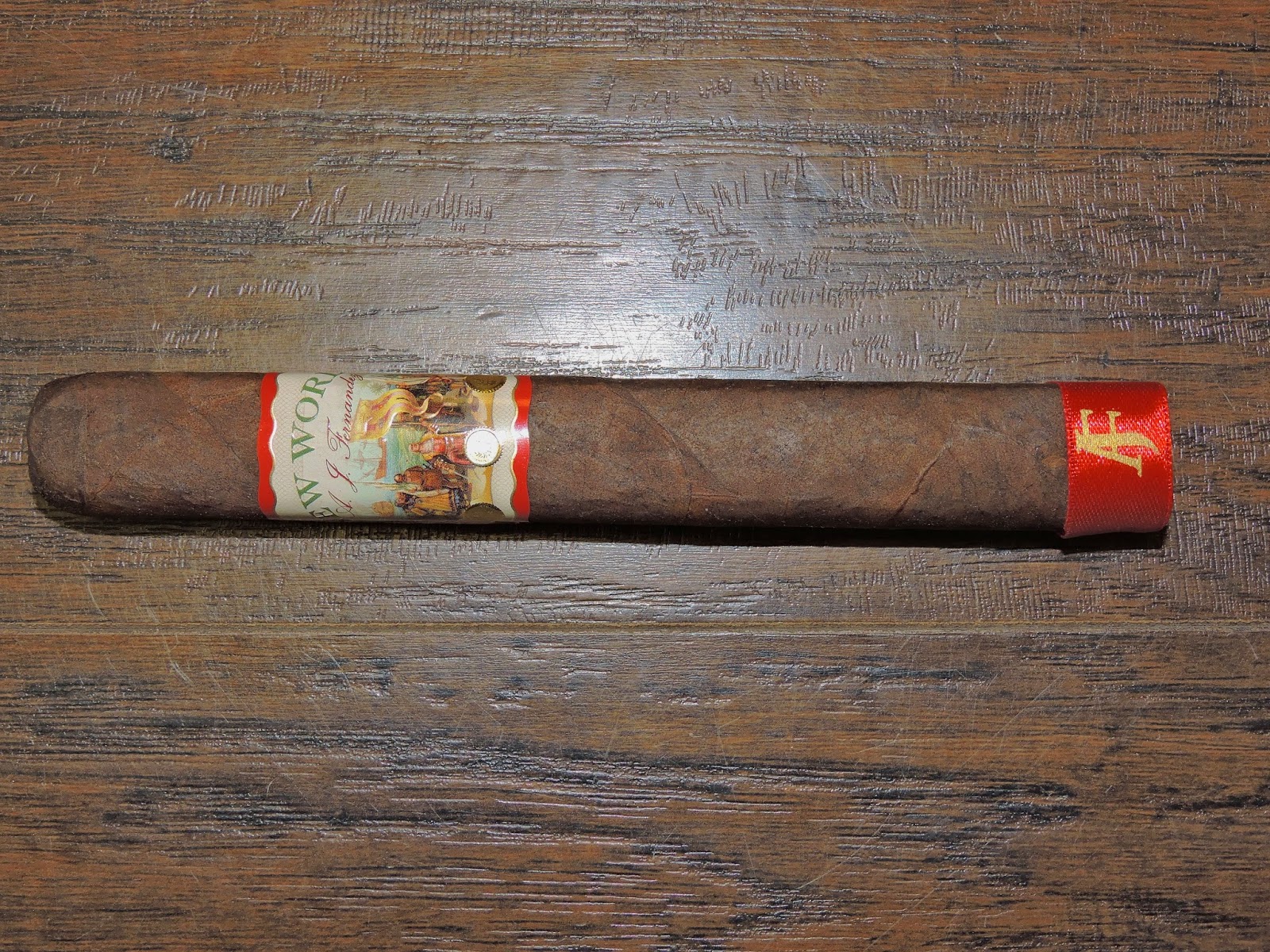 The release of thew New World cigar is significant for two reasons. First, it marks the first project that master blender and company owner A.J. Fernandez would collaborate with his father, Ismael Fernandez. Ismael recently came out of retirement after a 17 year stint with Plasencia. Streitz told us that the New World was a starting point for Ismael to have a long term, integral role with the company.
Secondly, the New World is a value-priced cigar – coming in around $6.00. The cigar is a Nicaraguan puro with an oscuro wrapper made available in four box-pressed sizes. The cigar
scored a 92
earlier this year on Cigar Coop.
Streitz explained that they didn't have a cigar in this price point and wanted to provide a value-priced premium cigar as a "gift" back to the retailers and consumers.