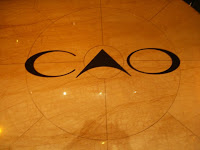 Numerous retailers are reporting receiving a new pair of offerings from CAO. The CAO Gold Nasty Nutcracker and the CAO MX2 Rabid Reindeer are two limited production cigars are targeted to coincide with the Christmas Season. This marks the second consecutive year that CAO has done a Christmas-themed release following 2013's CAO Angry Santa and CAO Evil Snowman.
As the name indicates, both the Gold Nasty Nutcracker and MX2 Rabid Reindeer are variations from existing Gold and MX2 brands. The Nasty Nutcracker is based on the CAO Gold, but there have been changes to the blend to make it a bolder and spicier blend. The Raid Reindeer is based off the CAO MX2 blend. It is also described as a stronger and bolder blend, but incorporates more ligero. CAO has not disclosed the specifics around what the final blend composition is. Last year's Angry Santa and Evil Snowman were based off the La Traviata and La Traviata Maduro.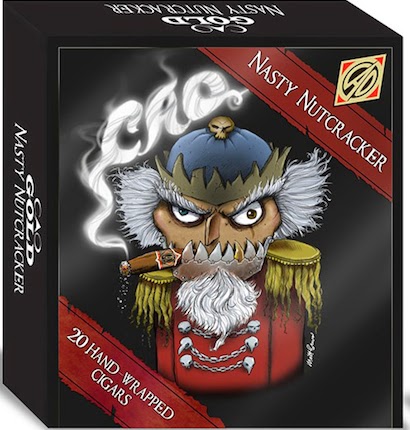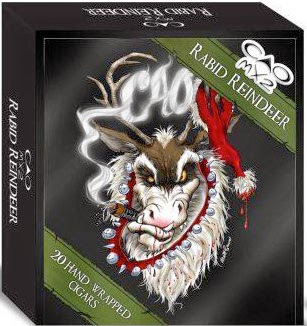 The cigar is a 6 1/2 x 52 toro. The cigar will come in 20 count boxes – up from last year's count of 14 . Production numbers are 2,000 boxes – up 500 from the allocation of Angry Santa and Evil Snowman.


This past summer, CAO released a holiday themed release around Independence Day called the CAO Sinister Sam – a variation of the CAO America.