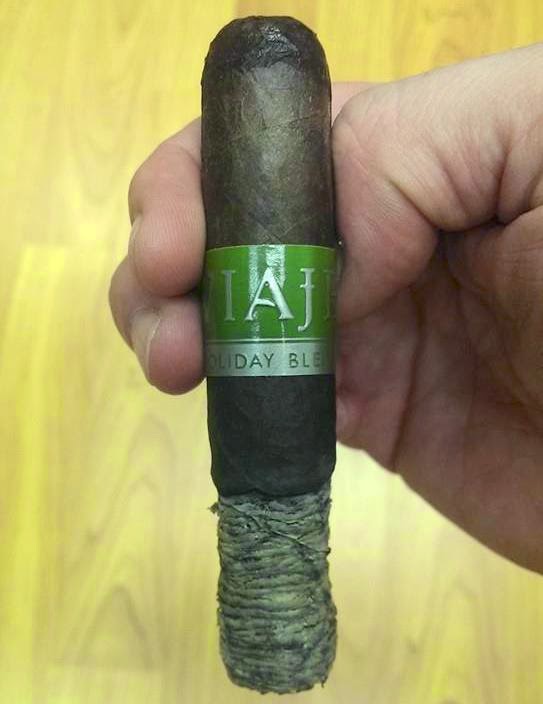 Viaje Holiday Blend 2014
(Photo Credit: Andre Farkas Facebook)
Viaje Cigars President Andre Farkas has announced on his Facebook page that the Viaje Holiday Blend will be returning in 2014. This marks the fifth batch of the Viaje Holiday Blend to be released since its inception in 2009, and it also marks the return of this blend after a one year hiatus.
After initially planning to release the Holiday Blend in 2013, Farkas announced that the Holiday Blend was not being released due to production delays. While the regular annual release was shelved, Viaje still delivered a seasonal release to tie in with the Christmas Season – the Viaje Holiday Blend Christmas Tree.
The Holiday Blend is a Nicaraguan puro that features a Nicaraguan Criollo wrapper. These annual releases vary from year to year due to different vintages of the tobaccos used. The size will be a 4 1/2 x 56 – the size originally targeted for the shelved 2013 release.
There has been no announcement on whether there will be an additional "special" release tied in with the Christmas Season. In 2013, Viaje released the short torpedo Viaje Christmas Tree. In 2012, Viaje released barber-pole Viaje Holiday Blend Candy Cane.
Update: Confirmed Size.