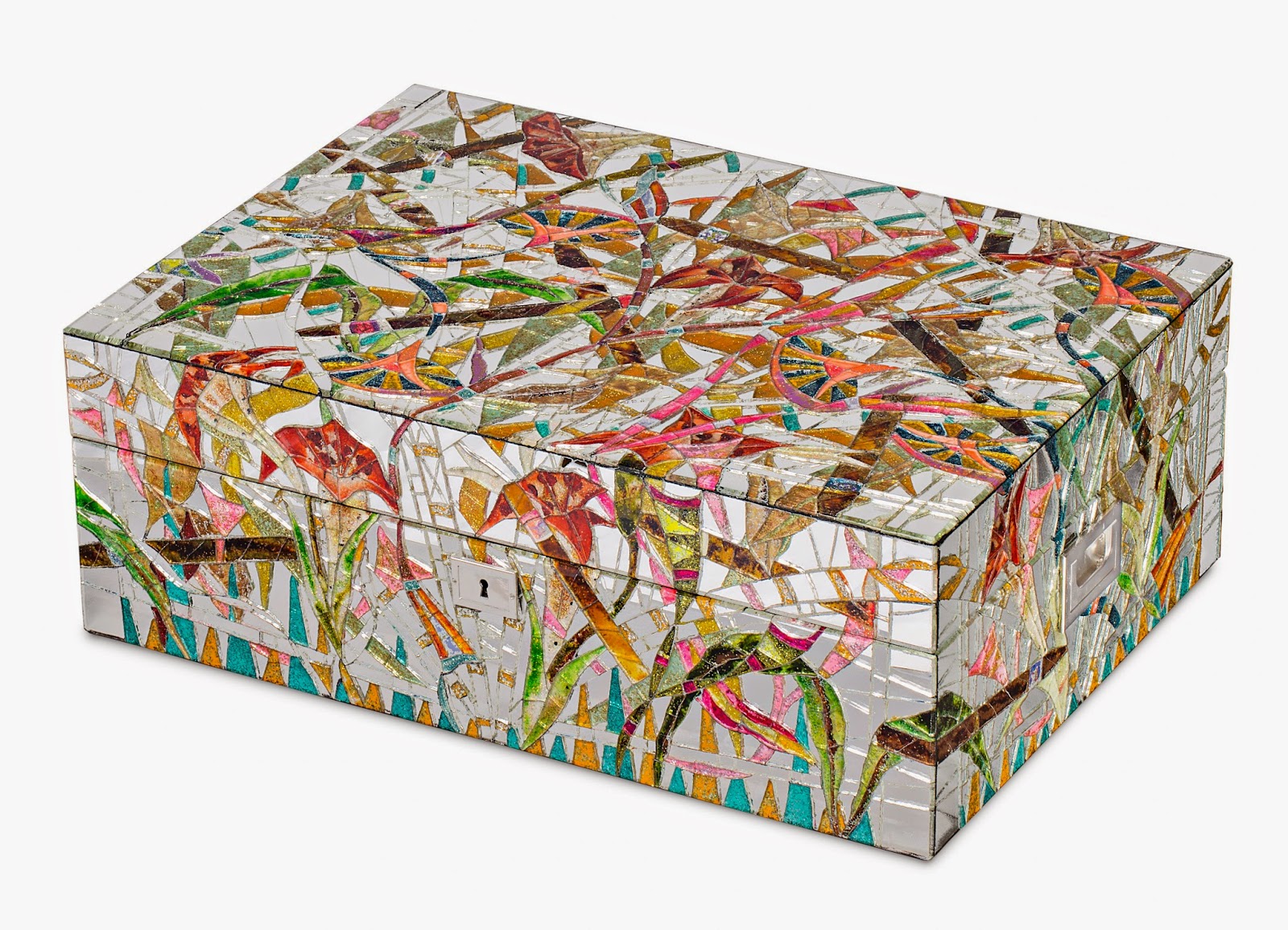 Davidoff will unveil a line of four handmade mirror humidors by Daniel Clement at the Art Basel festival in Miami Beach on December 4 -7, 2014.  According to the Davidoff the motifs on the humidor were created exclusively by Clement and will not be duplicated.

The motifs feature a combination of ordered patterns, mixing colors, and mirror with a geometric effect.  Clement was inspired my the marqueterie of Miami, mixing geometric shape and colors.
The humidor itself will hold between 190 and 250 cigars.  It will have a measurement of 505 x 346 x 180 mm.  It has a lock, side handles, removable basket, and three Davidoff de Luxe regulators.  The inside of the humidor has varnished okume-wood.  The regulators make the humidor self regulating by creating or absorbing humidity as required.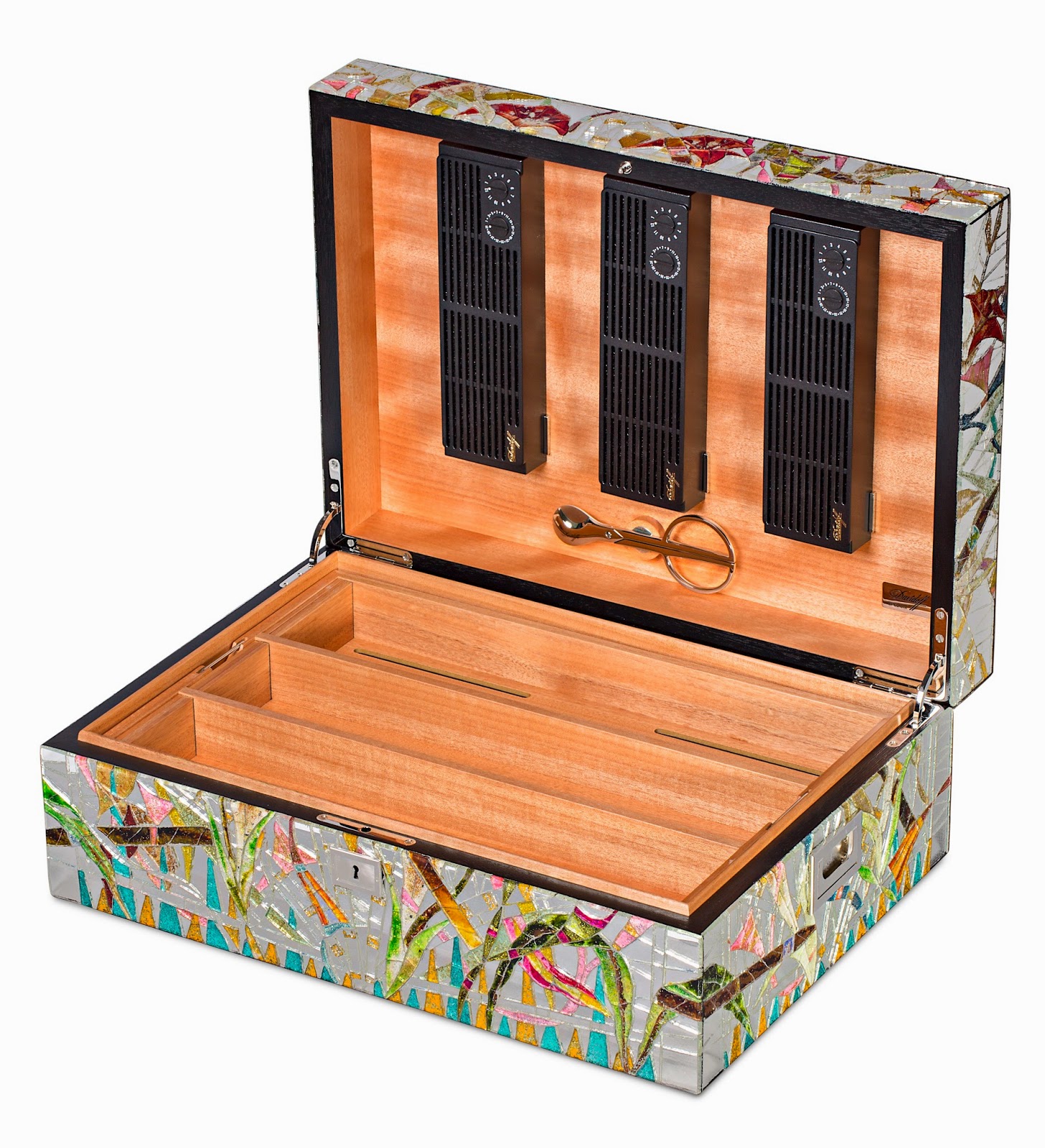 The humidors are expected at select Davidoff Flagship stores this month.
Art Basel is a festival that takes place in several cities – including Basel, Hong Kong, and Miami Beach.  Davidoff has been showing a strong commitment to the area of art and has been developing an association with this event.  Earlier this year the Davidoff Art Edition 2014 cigar was unveiled in Hong Kong.