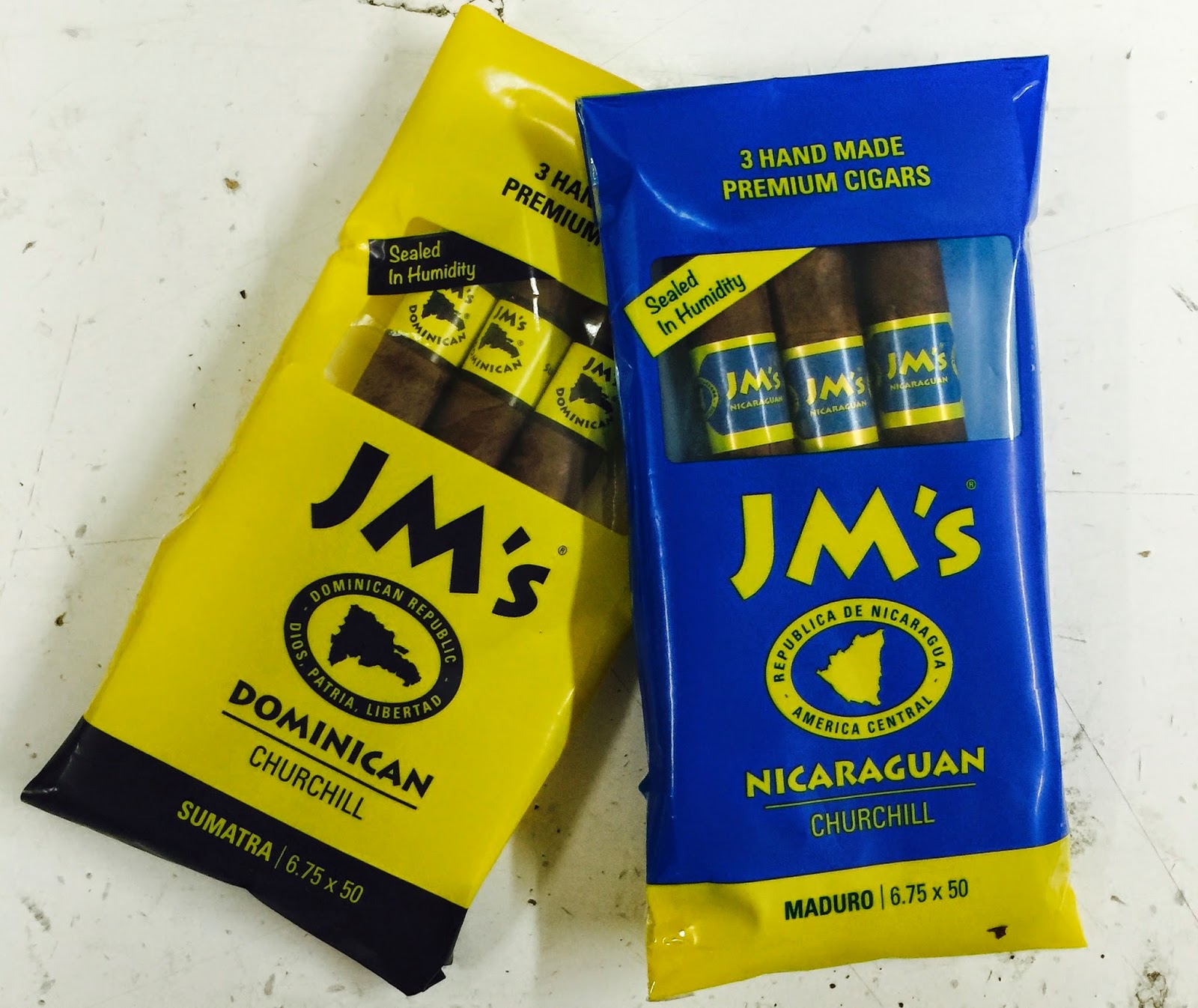 JM Tobacco has announced the launch of Sealed-In Humdity Packs. These introduce re-sealable stay fresh packs containing three Churchill cigars. The Sealed-In Humidity Packs are available in two blends in the JM Dominican line and two blends in the JM Nicaraguan line. JM is currently shipping these packs to leaders.

In a press release announcing the Sealed In Humidity packs the company states:
"Sealed-In Humidity Packs feature a unique breakthrough in cigar preservation … food-grade plastic packaging that is impervious to changes in ambient conditions that can cause loss of flavor and aroma through desiccation or mold-producing high humidity. This innovation involves evacuating each sampler pack, then sealing it. Additional humidification materials in the packs are unnecessary, because the cigars remain factory fresh for up to a year.
The Sealed In Humidity Packs will be available in the JM Dominican Sumatra Natural, JM Dominican Broadleaf Connecticut Maduro, the JM Nicaraguan Sumatra, and JM San Andres (Mexican) Maduro. The offerings are are 6 3/4 x 50 Churchills for all four blends.