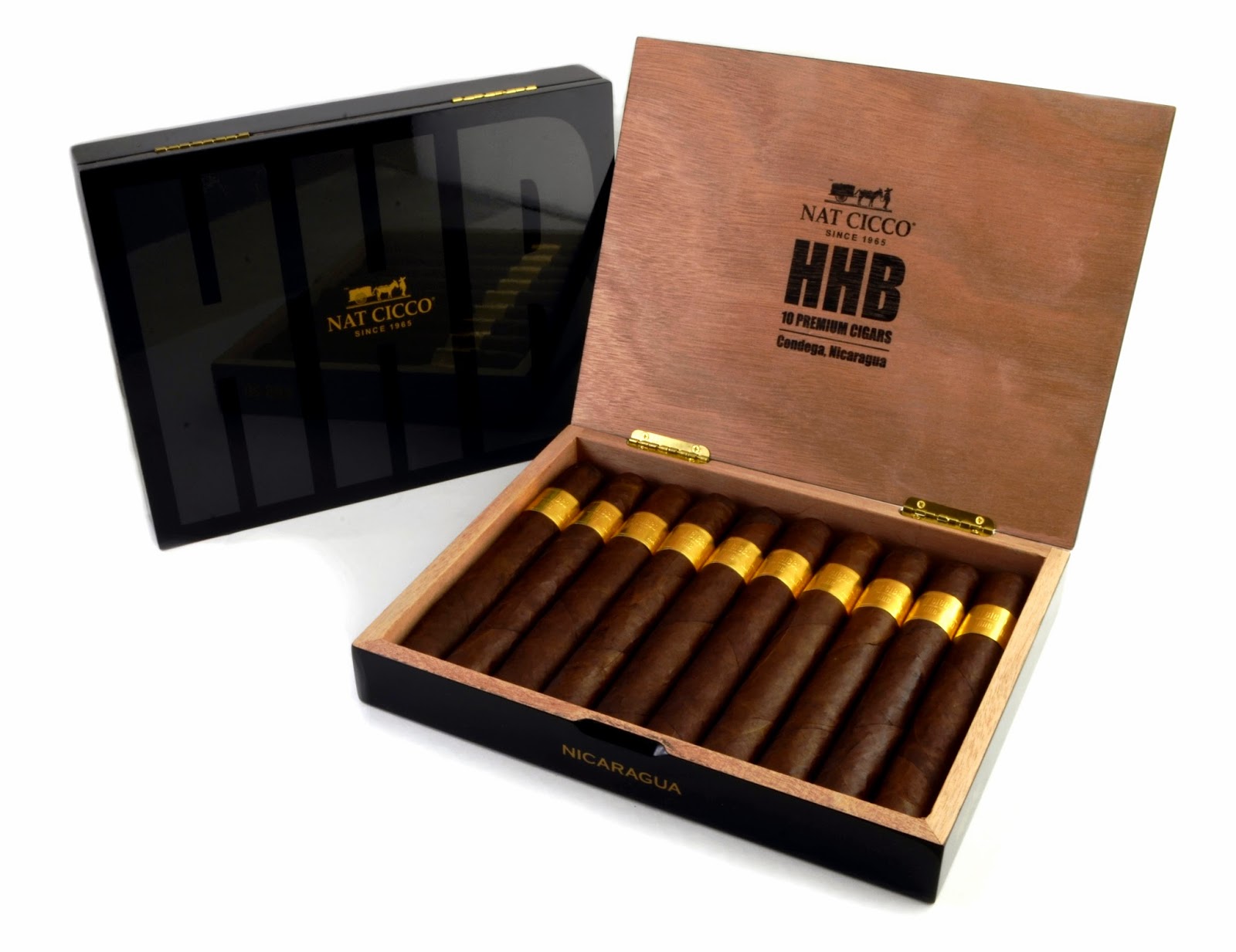 Distributer Zander-Greg has announced the launch and availability of the Nat Cicco HHB Gold. This cigar is meant to commemorate the 50th anniversary of the Nat Cicco brand. The HHB Gold is a revamping of a previously announced cigar line called the Nat Cicco HHB Habano. The HHB Gold will also feature reduced pricing.

The Nat Cicco HHB line is positioned as the company's super premium line. The first blend in this line featured an Ecuadorian Connecticut Shade wrapper. Back in June, Zander-Greg announced it would be adding an Ecuadorian Habano wrapper option to the HHB line called the Nat Cicco HHB Habano. The name change from Nat Cicco HHB Habano to Nat Cicco HHB Gold was made to reflect the brand's 50th anniversary. As a part of the packaging redesign, new gold bands have been added. The cigars will be packaged ten per box.
While the blend of the Nat Cicco HHB Gold is the same as what was announced with the Nat Cicco HHB Habano, the sizes will now be slightly larger. The new sizes are: 7-3/4″ x 54, 5-1/4″ x 56 and 6-3/4″ x 58. The cigars will now carry an SRP of $7.00, down from the original $10.00 price point of the HHB Habano.
The Nat Cicco Aniversario 1965 pays homage to the year 1965 – when the original Nat Cicco "Rejects" were created. The brand has said they were the first to start introducing the concept of selling "factory seconds" (thus the name "Rejects"). Zander-Greg acquired the Nat Cicco brand back in 2007. The company introduced its Nat Cicco HHB Connecticut Shade back in 2012.
Blend Profile
Wrapper: Ecuadorian Habano
Binder: Nicaraguan
Filler: Nicaraguan
Vitolas Available
5 1/4 x 56
6 3/4 x 58
7 3/4 x 54