Robert Caldwell's return to the cigar industry is well-documented with the success of Caldwell Cigar Company. Prior to the launch of Caldwell Cigar, it was actually another venture that marked Caldwell's return called Bellatto / Caldwell / Sears (B / C / S) This venture was a small batch project being done in collaboration with Tony Bellatto of La Barba Cigars and Jaclyn Sears (also with Caldwell Cigars). With Caldwell Cigar Company taking off and Bellatto working on a new cigar for La Barba Cigars, one could make a case the B / C / S project took a back seat. Today in a press release, B / C / S announced their plans for 2015, including two new cigars known as Buck 15 and Silent Shout as well as a return of the Pepper Cream Soda in a Toro size.

The B / C / S project originally started out as Impromptu Cigars, but soon the company became known as Bellatto / Caldwell / Sears. In the press release, B / C / S talked about the name change:
51 weeks ago Robert Caldwell announced the release of an uber-boutique collection of cigars under the name Impromptu. This was before Caldwell was Caldwell but still was Caldwell. The project was renamed Caldwell/Bellatto/Sears because Impromptu proved itself to be a much more complicated name than the latter.

The B / C / S project has been described as a continuing series of extremely limited production blends of some of the most rare, exotic and hard to acquire tobacco varietals that the boutique cigar industry has yet seen". The concept involves searching for some of these unique blends that have been locked up in aging rooms for sometime and then make them available to the market. The company says the concept came as a result of Caldwell's travels and his desire to explore some of these unusual blends that have been made available.
In a statement by Bellatto, "We invested a lot of time finding these lost cigars and projects, which sometimes means that the customer has to try a bit harder to find them, but we think it is worth it."
The new releases will have similar unorthodox cigar names to other B / C / S releases. According to the company, the unusual names are deliberate. The intent to to not use pre-incarnated names, but name the cigars based on attributes such as tasting notes, blends, and countries of origin.
Buck 15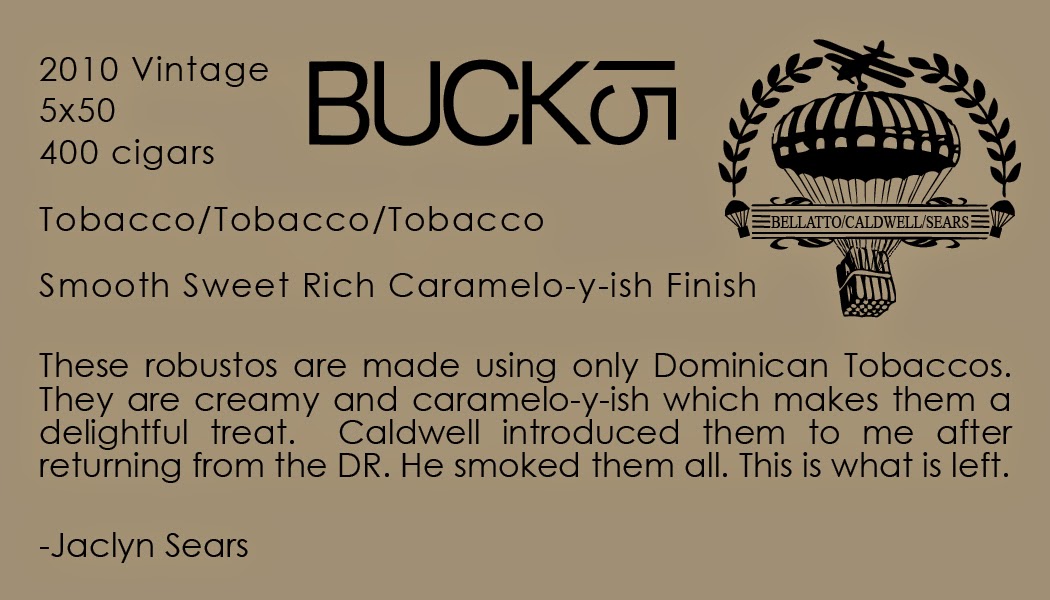 The Buck 15 will be a 5 x 50 Robusto based on a 2010 vintage of undisclosed Dominican tobaccos. A total production of 400 cigars are available. According to Jaclyn Sears:
"These robustos are made using only Dominican tobaccos. They are creamy and caramel-y-ish which makes them a delightful treat. Caldwell introduced them to me after returning front he DR. He smoked them all. This is what is left."
Silent Shout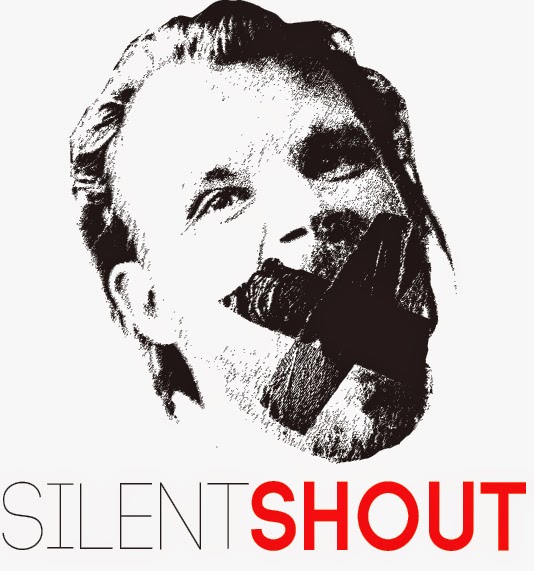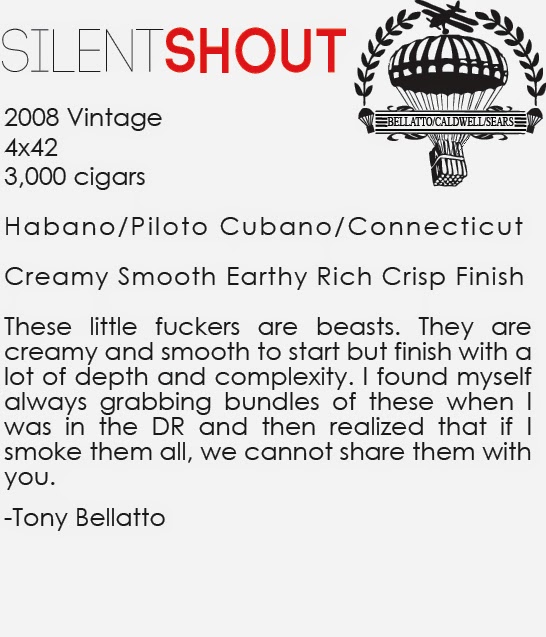 The Silent Shout will be a 4 x 42 petite corona based on a 2008 vintage of Habano, Piloto Cubano, and Connecticut tobaccos. A total production of 3000 cigars are available. According to Tony Bellatto:
"These little fuckers are beasts. They are creamy and smooth to start but finish with a lot of depth and complexity. I found myself always grabbing bundles of these when I was in the DR and then realized that if I smoke them all, we cannot share them with you."
Pepper Cream Soda (Cream Machine)
The Pepper Cream Soda was one of the cigars released by B / C / S in 2014 in a 5 x 50 Robusto. The company has announced it will return, but this time in a 6 x 50 Toro.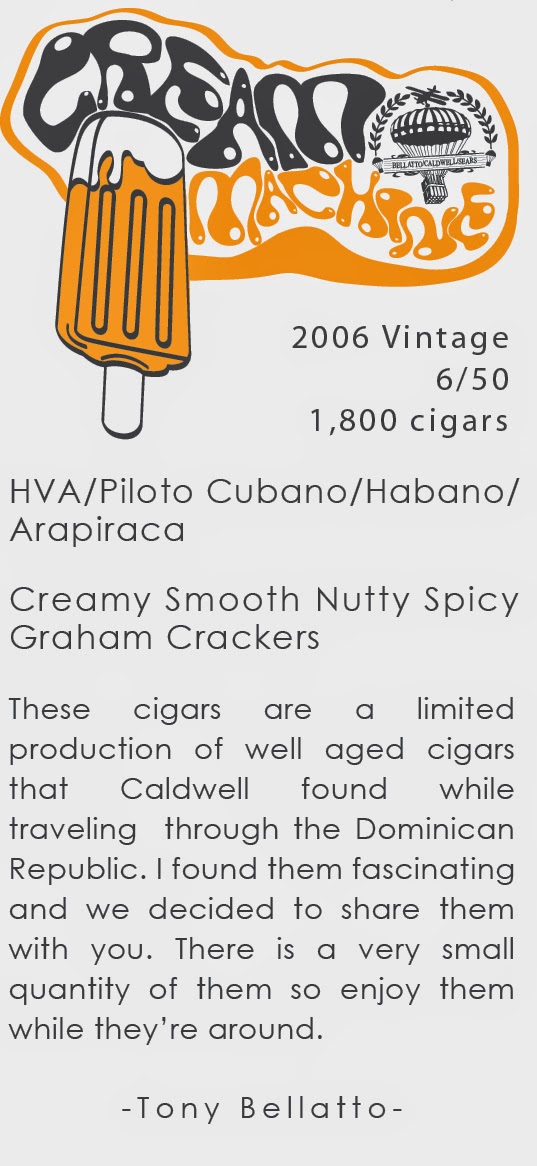 A total of 1,800 cigars are available. The Pepper Cream Soda is also being called Cream Machine and has also been called Supreme Cream. The blend consists of a 2006 vintage of HVA (Habana Vuelta Abajo), Piloto Cubano, Habano, and Ecuadorian Arapirca. According to Tony Bellatto:
"These cigars are a limited production of well aged cigars that Caldwell found while traveling through the Dominican Republic. I found them fascinating and we decided to share them with you. There is a very small quantity of them so enjoy them while they are around."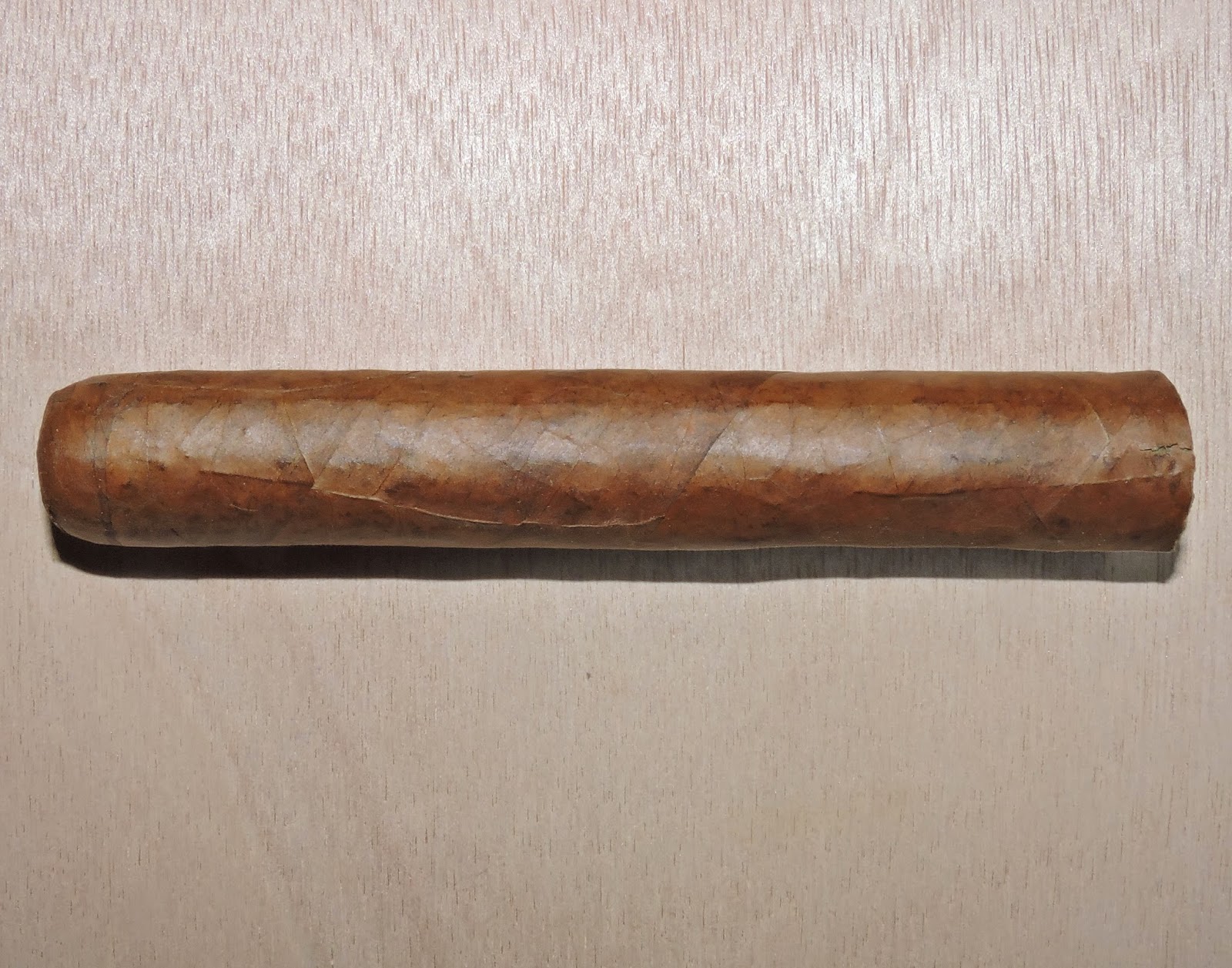 Pepper Cream Soda (Robusto 2014 release)
When the B / C / S launched last year, in addition to the Pepper Cream Soda, other releases by the company made in 2014 included the 2006 Vintage Stout Corona, One Night Stand, Back Door Bambi, and the Lost Reserve.
The company expects the Buck 15, Silent Shout, and Pepper Creme Soda Toro to be released in "upcoming weeks."