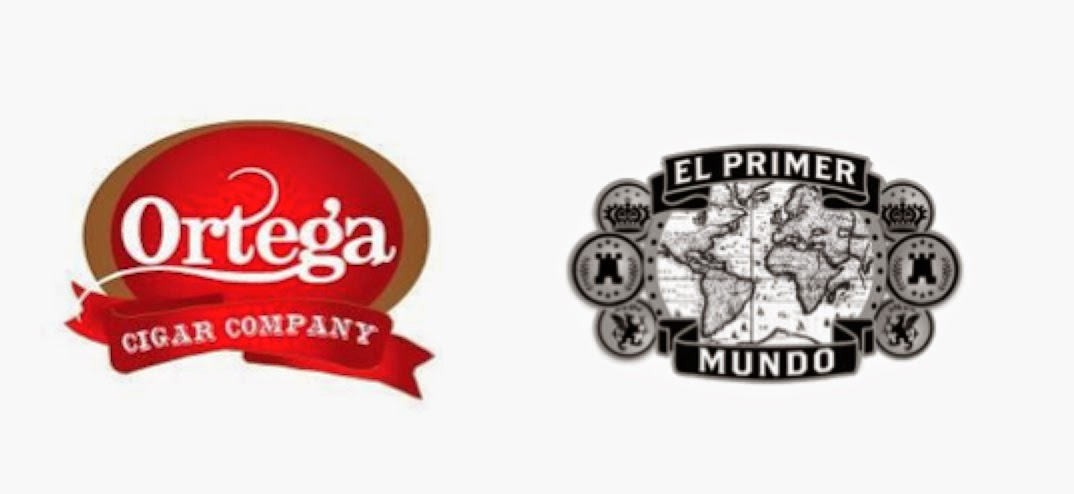 Ortega Premium Cigars and El Primer Mundo Cigars have announced the list of retailers that will carry their collaborative project called Larceny. A list of 42 retailers have been selected and are being referred as "The Larcenists".

Two weeks ago, the Larceny project was announced. The concept behind this project is that each brand owner has created a cigar for the other brand owner. Each brand owner will then release the swapped blend to the public under their own name (i.e. the Ortega cigar will be the cigar Primer Mundo owner Sean Williams created while the Primer Mundo cigars will be the cigar Ortega owner Eddie Ortega created. The cigars are being made at Erik Espinosa's La Zona factory.
Each box will contain 20 cigars with 10 cigars of each blend. Production numbers for Larceny have not been disclosed.
Availability of the cigars is expected to be announced in the near future. The following are the list of retailers: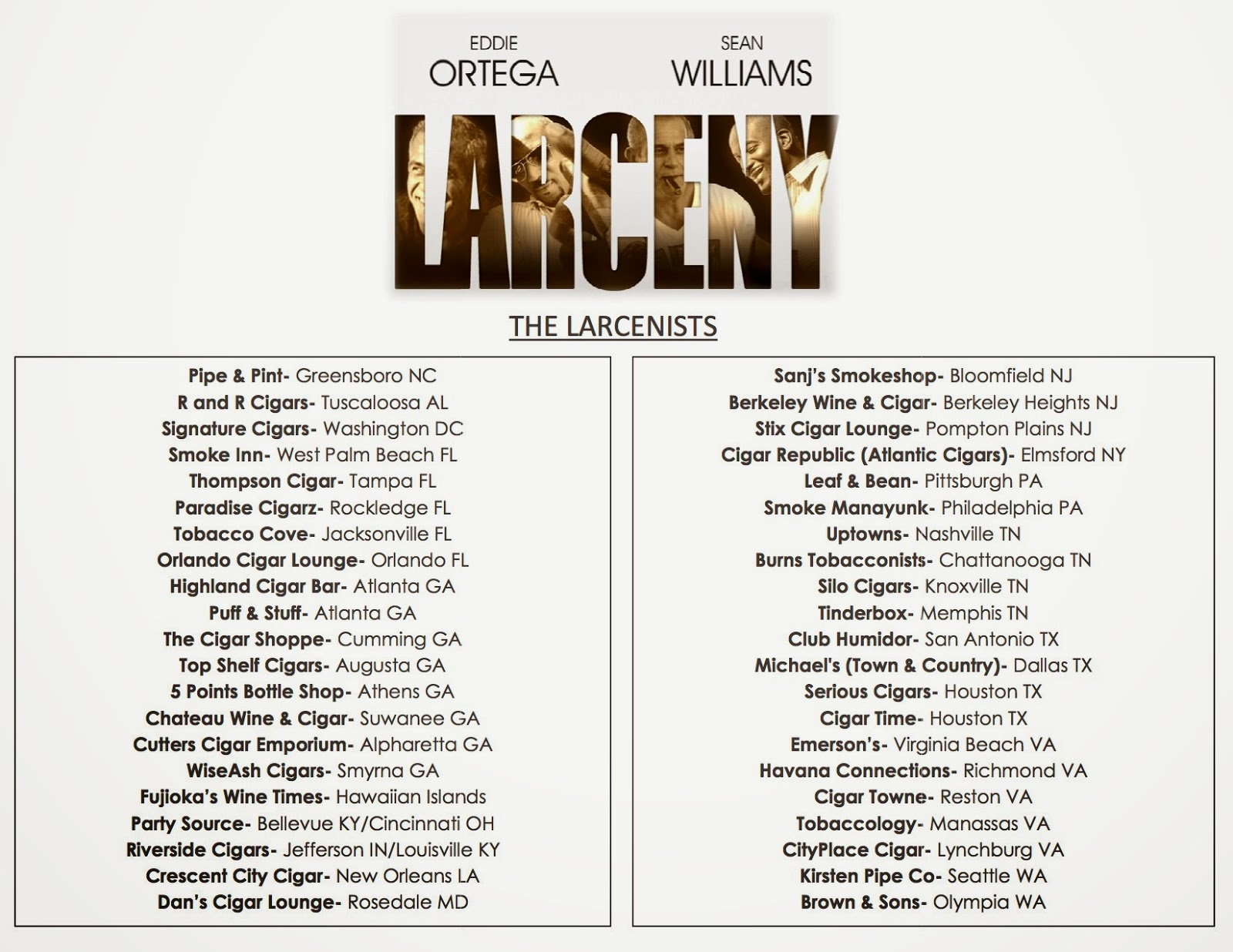 The Pipe & Pint- Greensboro NC
R and R Cigars- Tuscaloosa AL
Signature Cigars- Washington DC
Smoke Inn- West Palm Beach FL
Thompson Cigar- Tampa FL
Paradise Cigarz- Rockledge FL
Tobacco Cove- Jacksonville FL
Orlando Cigar Lounge- Orlando FL
Highland Cigar Bar- Atlanta GA
Puff & Stuff- Atlanta GA
The Cigar Shoppe- Cumming GA
Top Shelf Cigars- Augusta GA
5 Points Bottle Shop- Athens GA
Chateau Wine & Cigar- Suwanee GA
Cutters Cigar Emporium- Alpharetta GA
Wise Ash Cigars- Smyrna GA
Fujioka's Wine Times- Hawaiian Islands
Party Source- Bellevue KY/Cincinnati OH
Riverside Cigars- Jefferson IN/Louisville KY
Crescent City Cigar- New Orleans LA
Dan's Cigar Lounge- Rosedale MD
Sanj's Smokeshop- Bloomfield NJ
Berkeley Wine & Cigar- Berkeley Heights NJ
Stix Cigar Lounge- Pompton Plains NJ
Cigar Republic (Atlantic Cigars)- Elmsford NY
Leaf & Bean- Pittsburgh PA
Smoke Manayunk- Philadelphia PA
Uptowns- Nashville TN
Burns Tobacconist- Chattanooga TN
Silo Cigars- Knoxville TN
Tinderbox- Memphis TN
Club Humidor- San Antonio TX
Michael's (Town & Country)- Dallas TX
Serious Cigars- Houston TX
Cigar Time- Houston TX
Emerson's- Virginia Beach VA
Havana Connections- Richmond VA
Cigar Towne- Reston VA
Tobaccology- Manassas VA
CityPlace Cigar- Lynchburg VA
Kirsten Pipe Co- Seattle WA
Brown & Sons- Olympia WA