Agile Cigar Reviews replace what we termed "Assessment Updates". The concept is the same, but the name is different. Agile Cigar Reviews use a lightweight, shorter format. These will never take the place of our comprehensive reviews. They are only used on blends we have previously assessed. This might be a blend we are re-scoring or providing a score for a first time. It might be a blend we are looking at in a different size. Today we look at the Illusione ~eccj~ 20th. This is a cigar we had done a pre-release review in September 2014.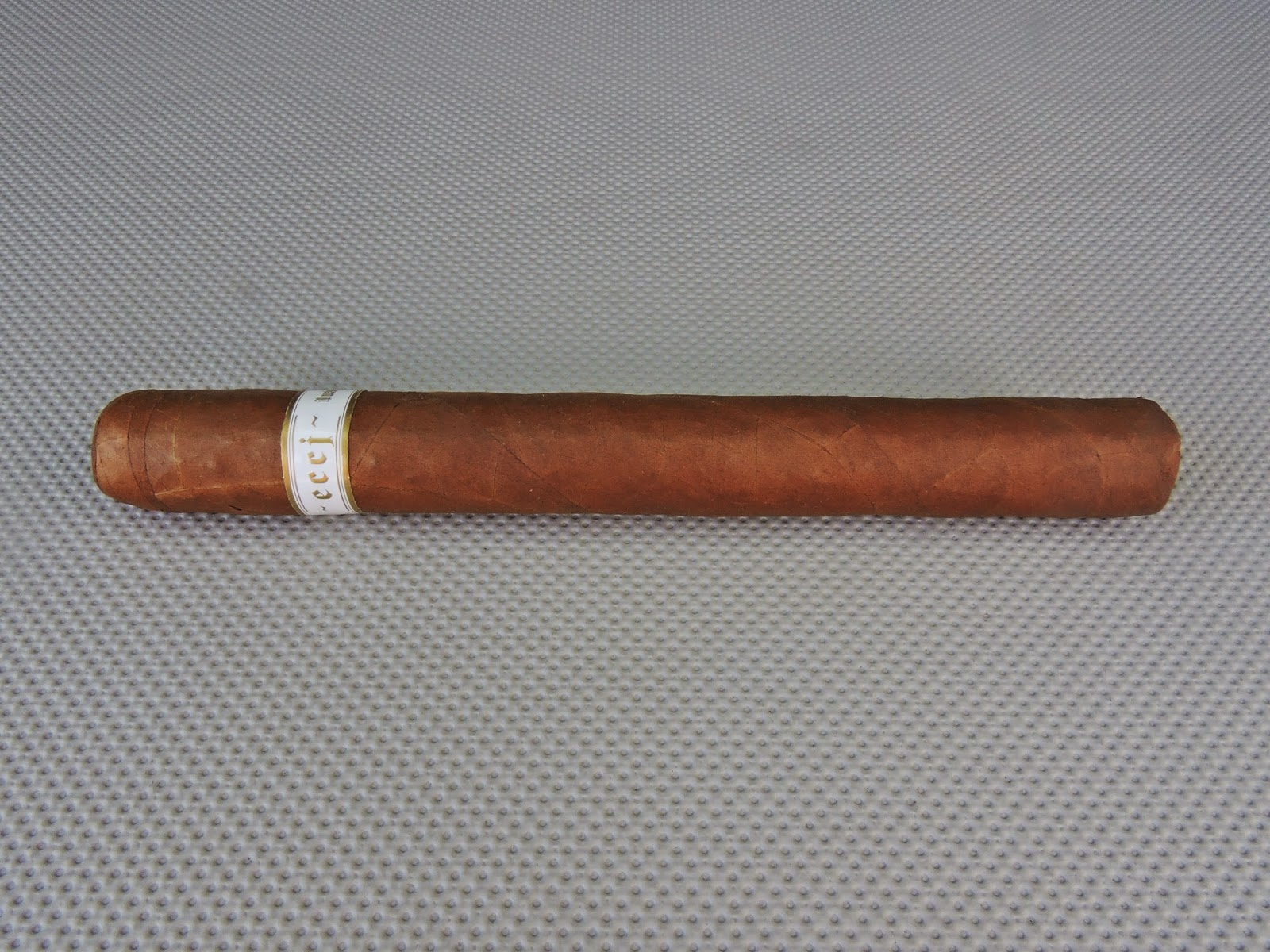 Illusione ~eccj 20th

Wrapper: Nicaraguan Cafe Rosado
Binder: Nicaraguan
Filler: Nicaraguan
Country of Origin: Nicaragua (TABSA)
~eccj~ 20th: 6 1/2 x 48
In 2008, Dion Giolito released the first Illusione ~eccj~. This was a limited production cigar meant to commemorate European Cult Cigar Journal's 15th anniversary. This blend became the basis for Illusione's Epernay line – which grew to 10 sizes. Now for the 20th anniversary of Cigar Journal (the publication's new name), brand owner Dion Giolito brings back the ~eccj~ in a slightly larger format than the original Corona Gorda – and a tweaked blend.
Overall I found the ~eccj~ 20th to maintain its highly complex profile.  The flavors are included notes of natural tobacco, white pepper, nut, and cream.  Like the pre-release, the ~eccj~ 20th has a signature champagne like sweetness – however the post-release version also seemed to have a butterscotch sweetness joining it.  This sweetness seemed to become prominent earlier (1st third) as opposed to the pre-release version.  Finally,  the nut flavors seemed a little less prominent on the post-release version, but were still present.
Strength and body-wise, I found this version to be similar to the pre-release.  The strength started out on the upper end of mild to medium and by the last third progressed to medium.   Meanwhile the flavors pretty much stayed medium-bodied.  The construction of this cigar is impeccable.  It delivers an excellent draw and a burn worthy of our high "exceptional" rating.
This is perhaps one of the finest cigars ever to come out of Illusione Cigars.  This is a cigar easily worthy of our "Fight Chuck Norris for Them" rating.
Summary
Burn: Exceptional
Draw: Excellent
Complexity: High
Strength: Mild to Medium (1st 2/3), Medium (Last third)
Body: Medium
Finish: Excellent
Assessment: 4.5 – Fight Chuck Norris for Them
Score: 95
References
Original Assessment: Illusione ~eccj~ 20th (Pre-Release)
News: Illusione ~eccj~ 20th (IPCPR 2014)
Price: $13.00
Source: Purchased
Stogie Geeks Podcast: Episode 110, Episode 132
Stogie Feed: Illusione ~eccj~ 20th (Pre-Release), Illusione ~eccj~ 20th